Impresm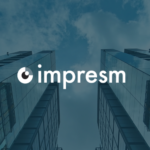 Long Business Description
The next generation of asset owners is demanding digital experiences, more transparency, and easier communication. In order to stay relevant and thrive in this digital future, the financial industry must make a shift. Impresm specializes in helping our clients – such as private banks, venture capitalists, hedge funds, fin-techs, financial planners and asset managers – do just that.
Impresm helps financial companies, entrepreneurs & leaders find their voice and build thought leadership online. Impresm focuses on website, social platforms, content strategy, Google & SEO to help businesses grow build better lead generation.
💡
You're a corporate or investor and looking for startups that are innovating in the same market as
Impresm
? We're happy to assist you with our
Startup Sourcing
service.