IBD Consulting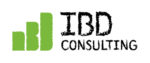 Long Business Description
Our competencies cover business strategy, product development, business development, marketing, sales and Digital Sales Engine. Digital Sales Engine methodology is a force multiplying factor in international business. We use state of the art digital marketing automation tools and a proprietary methodology to attract, engage and nurture b2b customers, so that sales teams can focus on working with customers that have demonstrated high readiness to purchase. As a result our customers can quickly expand their international business and dramatically increase productivity of their sales and marketing operations. What's more - as most competition for customer attention takes place in the digital domain, fast moving companies can often beat out large incumbents by smart use of digital marketing tools.
💡
You're a corporate or investor and looking for startups that are innovating in the same market as
IBD Consulting
? We're happy to assist you with our
Startup Sourcing
service.