Hupry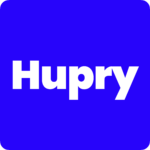 Long Business Description:
Hupry is a Web3 Deep Tech startup in the field of Data Privacy. We specialize in technologies and algorithms to protect data, enhance security, and improve business. Our goal is to make possible computation and analytics with sensitive data, allowing a protected data sharing form of private information.
We build powerful APIs by incorporating the most recent research in the field while leveraging open source tools. We use the power of statistical learning to ensure the quality of data and give you the possibility to safely share your data.
At Hupry, we understand that data privacy is more important than ever. That's why we're at the forefront of data reconstruction, differential privacy, synthetic data, and artificial intelligence methods – so you can create a more secure business.
💡
You're a corporate or investor and looking for startups that are innovating in the same market as
Hupry
? We're happy to assist you with our
Startup Sourcing
service.