Hepta Airborne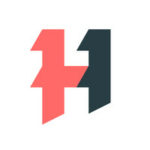 Long Business Description
Hepta Airborne automates the analysis of power lines by utilizing drones, helicopters, satellites, and big data analysis. The company offers a full service, from gathering the data to analyzing it. All sensor data is delivered in a single software environment built by Hepta Airborne, called 'uBird'. The uBird software can automatically detect defects in power lines and other infrastructure from sensor data.
Articles about Hepta Airborne:
💡
You're a corporate or investor and looking for startups that are innovating in the same market as
Hepta Airborne
? We're happy to assist you with our
Startup Sourcing
service.