CybSafe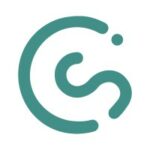 Long Business Description
The fresh funds will be used to enhance go-to-market capability, deepen technology and research capability, and further disrupt the industry's approach to managing human risk. Cybsafe uses audit data from multiple systems (such as Gsuite & Azure) to help manage human cyber risk. Aiming to transform the industry's understanding of people-related risk, the team is working on the prediction of human risk before it even materialises.
Articles about CybSafe:
💡
You're a corporate or investor and looking for startups that are innovating in the same market as
CybSafe
? We're happy to assist you with our
Startup Sourcing
service.