CultureMee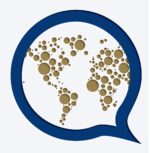 Long Business Description
How many cultures have you met in the last month? It is more than you think.
Whether you travel or not, understanding other cultures has never been more important.
CultureMee is a platform which allows you to explore the beauty of other cultures and at the same time helps prevent you putting your foot in it when you're travelling abroad.
We launched on iOS/Android in 2017 and have covered 70 countries worldwide including every country in Europe.
CultureMee was founded by Dee and John Lee, both from Ireland and who have a deep passion for travel, adventure and meeting other cultures.
💡
You're a corporate or investor and looking for startups that are innovating in the same market as
CultureMee
? We're happy to assist you with our
Startup Sourcing
service.