Bettium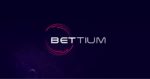 Long Business Description
Bettium is a global decentralized platform enabling users to bet on sporting events against each other, each using big data and established experts to improve forecasts and strategy. Traditional sites pit the bettor against a classical bookmaker, an entity disinterested in the player's success. Bettium provides direct access to AI, Big Data and powerful analytical tools to help the bettor make smart conclusions and smart bets against peers.
The Bettium gaming space is professional, transparent, and fair to all users, both professional and amateur.
💡
You're a corporate or investor and looking for startups that are innovating in the same market as
Bettium
? We're happy to assist you with our
Startup Sourcing
service.