Adveda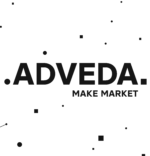 Long Business Description
We believe that the doers of the world need partners to walk with them through the changing reality, support them in their continuing innovative efforts and enable access to global knowledge and best-in-class resources of all sorts.
Adveda is a global agency specialises in branding, marketing, communication and strategic advisory created for companies facing rapid growth or in need of innovation. We have spent years working in large startups, corporations, consulting and advertising, which gives us a great idea about what works and what doesn't when you need an agency partner.
We offer cost effective solutions crafted in a flexible way to answer client's needs.
💡
You're a corporate or investor and looking for startups that are innovating in the same market as
Adveda
? We're happy to assist you with our
Startup Sourcing
service.