Adirelounge SAS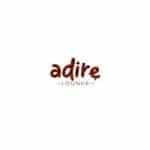 Long Business Description
The Adirelounge creates sustainable textiles using agricultural waste like banana stems and plants to produce fabrics and dyes and also ethical production methods to minimise our impact on the environment and support fair labor practices for rural farmers and underserved artisans.
The Adirelounge textiles are fibres made from agro waste like banana stems.
These stems are a by-product from existing banana harvest, so the raw material requires no additional environmental resources. Also utilising plants to create dyes pigments.
The hand designed textiles are sold to fashion brands and also consumers.
💡
You're a corporate or investor and looking for startups that are innovating in the same market as
Adirelounge SAS
? We're happy to assist you with our
Startup Sourcing
service.