Much like every other sector, the food industry has also had to remodel its road plan and deviate from everything conventional as consumer purchasing trends evolved alongside the technological revolution. There have never been more options available to power up the catering and restaurant sector.
In 2018, households in the European Union spent more than €956 billion (or 6.8% of EU GDP) on "catering services," which include cafes, restaurants, and other eating establishments. To put things into perspective, catering expenses for households account for 7.0% of their overall consumption costs. It's a massive market with changing consumer behaviors and with lots of innovation going on.
This article highlights the 10 exceptionally promising European startups that are shaking up the restaurant sector with innovative tech. Let's go ahead and get to it.
Last.app: Founded by two former Glovo employees, Last.app is a Barcelona-based startup that offers an all-in-one software solution for hospitality, from dark kitchens to restaurants of all sizes. Thanks to its multi-platform capabilities, its POS, delivery integrator, and online shop, Last.app is setting the bar for the management ecosystem for restaurants. They recently closed a €2.2 million round destined to consolidate themselves in the Spanish market before expanding in Europe.
Ambl: Born in 2021 in London, Ambl is an app for venues and customers that aims to avoid last-minute cancellations and damaging no-shows with fast and accessible booking. Currently, Ambl is only available in specific neighbourhoods in London, but after raising €1.52 million, the plan for 2023 is to launch across England in the next few months.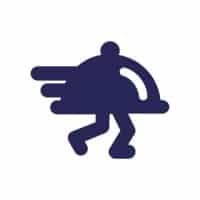 Flipdish: Founded in 2015 in Dublin, Flipdish is an all-in-one platform for restaurants and bars. With the help of Flipdish, hospitality companies can offer seamless customer digital experiences that promote company growth. The platform provides the technology for self-service kiosks, digital marketing, QR code order, pay-at-table, and online ordering for pickup and delivery. At the beginning of 2002, they closed an €87 million round from Tencent, which increased the company's valuation to €1 billion, putting it on the list of European unicorns for 2022.
Kitch: Born in Lisbon in 2020, Kitch is a platform that helps restaurants transition to the digital without sacrificing their independence. With Kitch, establishments can manage and consolidate takeout and delivery services and build their restaurants' websites to connect with customers directly. With this all-in-one platform, restaurants can take ownership of their products, customers and operations to increase sales and minimise costs. The Lisbon-based company secured €3.25 million and have been helping startups with the digital transition since.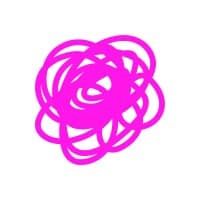 Sunday: Sometimes waiting for the receipt to arrive at your table can feel like an eternity. That's exactly what this Paris-based startup is trying to solve; Sunday transforms the lengthy process of paying at a restaurant into a short and straightforward one that takes less than 10 seconds. It's as easy as scanning a QR code available on your table. Sunday launched in 2021 and soon closed a round of €20.4 million to grow its platform in the European and US market, where they opened an office in Atlanta.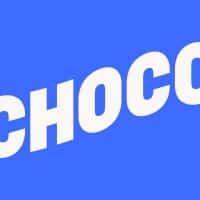 Choco: The existing food chain process generates enormous waste, contributes significantly to climate change, puts farmers on the brink of starvation, and decreases biodiversity. Choco is a platform that links restaurants and suppliers by streamlining the ordering process and reducing cost, time, and food waste. Born in Berlin in 2018, Choco is on a mission to fix the food supply chain across Europe and the US after raising a round of €102 million early this year, which will not only help them expand and build a robust product but also enter the impressive list of Germany's unicorns.
Apicbase: Food and beverage (F&B) businesses struggle with growing food prices, inventory control and shaky profit margins, which is a roadblock to growth and negatively impacts productivity and profitability. Apicbase is an Antwerp-based startup that helps restaurants and bars understand their business better with a F&B management platform for multi-unit restaurants, ghost kitchens and hotels. It's a cloud-based platform that offers complete visibility into the back-of-house activities and allows businesses to grow sustainably, control inventory, manage sales and track KPIs. The Belgian startup landed €4 million in 2021 to expand. 
Bistroo: This Eindhoven-based startup aims to restore power to food vendors by eliminating the middle-people in transactional processes and creating the necessary tools for food retailers to expand sustainably. This takeaway platform allows restaurants and kitchens to create their own online restaurant/store and handle deliveries without involving a costly third-party delivery organisation. That's not all, though, Bistroo is the first cryptocurrency-driven food takeaway platform to easily enable direct interactions between businesses and customers and give businesses more control. In 2021, the Dutch startup raised €8.2 million.
Superb: This Copenhagen-based startup is a Guest Experience Management platform for restaurants. Born in 2017, Superb is on a mission to assist restaurants worldwide in managing and developing customer connections based on data. With Superb, Restaurants can provide customers with a personalised experience, foster relationships, and increase income by gathering data about their clients and business. We chatted with the founder, Zaedo Muso, in 2021 to learn more about the new digital era of restaurants. 
Yumminn: This Barcelona-based startup has created a mobile web app for dine-in restaurants that is integrated with point of sale (POS) systems and enables customers to quickly self-checkout from their phones. No more awkwardly waiting to get the waiter's attention or agreeing on how to split the bill. With Yumminn, users only need to scan a QR code at the table, examine their bill, split the amount, tip and pay. Additionally, the app simplifies the process of leaving a review on Google, which helps boost visibility and recognition. Founded in 2021, Yumminn has recently closed a round of €1.4 million to expand and grow its product offering.
With these startups striving to revolutionise the restaurant industry and cater to ever-changing consumer demands, many traditional restaurant businesses might need to adapt in order stay competitive and to enable a more digital, faster and frictionless dining experience.
By the way: If you're a corporate or investor looking for exciting startups in a specific market for a potential investment or acquisition, check out our Startup Sourcing Service!
- Advertisement -