2023 is knocking on our door and we cannot say much has changed in terms of investments in women-founded companies or when it comes to the number of women on executive teams, boards at venture capital firms or women business angles for that matter. According to Atomico's State of European Tech report, the proportion of funding raised by women-only teams dropped from 3% to 1% since 2018. 
Nonetheless, women are continuing to raise their voices or in this case their wallets and have continued to invest as business angels more and more in European startups. Women making more investments is a key way that more underrepresented founders can be supported, and it's been highlighted that it plays a critical role in diversifying the wider ecosystem. 
So, here is a short list of some of the most active female business angels over the past year, identified by the team at EU-Startups. We highlight that this is a short list and is in no way intended to be exhaustive. There are so many inspirational women in the European investment space, and they all deserve to be celebrated. 
Ana Paula Reis – Entrepreneur and co-founder of BridgeWhat, Ana has made an impressive impact over her 30-year career, holding high-level positions. She is also the co-founder of the SelPlus-Seldata group, having achieved more than €900 million of client sales under management. She is also the ex-Co and Board Member of Bynd Venture Capital, participating in the deal analysis, investment process and strategic follow-up and exiting of the invested startups portfolio.
Annalise Dragic – At age 29, Annalise Dragic was appointed Partner at Sapphire Ventures, making her Europe's youngest VC Partner. She focuses on analyzing new investments and assisting portfolio companies, primarily in Europe and Israel. She is involved in Sapphire's investments in Adverity, Contentful, Currencycloud, GitGuardian, Matillion, Unmind, and Yapily, and worked on the firm's investment in Cazoo (NYSE: CZOO) and Wandera (acquired by Jamf). Annalise is based out of London and was named a VC Rising Star by Venture Capital Journal in 2021.
Céline Lazorthes – The founder and CEO of Leetchi Group which includes leetchi.com and MANGOPAY, Céline is deeply engaged in the startup community. She is also a founding member of France Digitale, an active business angel and a regular speaker on entrepreneurship and FinTech. She has invested in more than 40 companies such as Jimmy Fairly, Talent.io, Frichti, Le Slip Français and Tacotax.
 Deepali Nangia – Partner at Speedinvest with a focus on investing in underrepresented and underfunded founders, Deepali is also an angel investor with a focus on female founders. Deepali has co-founded Alma Angels, a free community of angel investors in support of female founders. Alma has invested close to €3.4 million into female founders since June 2020.
 Eleanor Kaye – Currently the Executive Director of Newton Venture Program, Eleanor is on a mission to level the playing field for people from typically overlooked backgrounds – ensuring that the next generation of venture investors represents the world we live in. An advocate for promoting more diversity in VC, we chatted with her earlier this year.
Emma Davies – Emma is co-CEO of Octopus Ventures, one of the largest VCs in Europe with £1.3 billion (around €1.5 billion) under management. Emma has a wealth of experience building world-class investment houses including J.P. Morgan, Perry Capital, Big Society Capital and The Wellcome Trust.
Evie Mulberry – Evie is a Managing Partner of Astia, a global organization that levels the investment playing field for entrepreneurial teams with women leaders. Evie is one of four members of the Investment Team for the Astia Fund, an early-stage venture fund investing in women-led companies. Evie joined Astia in April 2008 and led the firm's international expansion in addition to operational roles.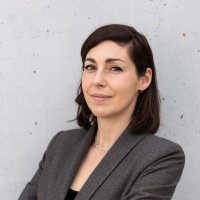 Emilie Delecker – Building the largest community of food tech innovators to democratize investments in food & climate, Emilie aims to empower bold and fearless founders to access the resources they need to grow their companies and impact billions of people's lives. Angel investing in Food & Climate alongside the FoodHack syndicate.
 Eva-Valérie Gfrerer – Founder of Morphais, Eva is based in Berlin and invests in exceptional founders, independent of their background. Morphais was launched by Eva to put the focus on the founder – not their background – to build world-class companies. A behavioural scientist and entrepreneur at heart, Eva is fascinated by the possibilities of predicting human behaviour with data. She was a popular speaker at this year's EU-Startups Summit.
 Fiona Pathiraja – Medical doctor turned investor, Fiona is a Partner of Crista Galli Ventures, a fund that invests in Seed and Series A in European healthtech. She worked in the NHS for over 15 years and first-hand saw the need for innovation and tech-driven solutions to mounting healthcare challenges. She set out on her investment journey with a clear mission in mind: to change healthcare for the better. Recognising that a lot of people investing in healthcare aren't health experts and simultaneously finding that women and people of diverse backgrounds are severely underrepresented, Dr Fiona has been making an impact on multiple levels throughout her career. She joined our Podcast recently.
 Itxaso Del Palacio – Partner at Notion, a leading European B2B SaaS-focused VC. Prior to this, Itxaso was the Investment Partner for M12 (formerly Microsoft Ventures) in Europe. Some of the most recent investments led by Itxaso include MyaSystems (conversational AI for recruiting), ForestAdmin (admin panel framework), Yulife (new life insurance provider), Onfido (identity verification platform), Unbabel (Machine Translation solution) and Beamery (CRM of recruitment).
 Kerry Baldwin – Kerry is the Managing Partner of IQ Capital, a deeptech early stage VC based in Cambridge and London. She co-founded IQ Capital in 2006 and is one of the UK's most experienced VC investors with over 24 years deep-tech venture capital experience. She joined Venture Technologies in 1998, investing in the first wave of UK deep-tech companies and has focussed on deep tech early-stage technology over her five funds which invest from seed to £30m to portfolio outperformers. She is passionate about best practice in VC- advocating diversity and ESG.
 Janneke Niessen – Janneke is a Founding Partner at CapitalT, serial entrepreneur, angel investor, board member and diversity advocate. She has started and exited two international tech companies, is a prominent board member for several organisations and is often called upon by the government for advice. Her expertise lies in the crossroads of technology, talent, investing and diversity. As the co-initiator of InspiringFifty, an initiative to raise the visibility of female role models, Janneke published The New Girl Code to inspire young girls to pursue careers in technology. Janneke is also one of the initiators of #Fundright, a self-imposed quota for venture capital investors to improve inclusion in the investment ecosystem. She also spoke at the 2022 edition of the EU-Startups Summit.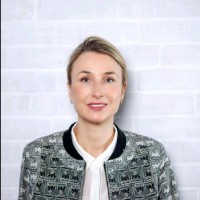 Manon Sarah Littek – Founder of the Green Generation Fund and founder of Katjes Greenfood, Manon is passionate about growing impactful ventures in the foodtech and greentech spaces. She has been an active investor in shaping the food revolution across Europe and currently works with Upfield, Change Foods, Lypid and The Rainforest Company.
 Marie-Helene Armstreiter – Marie-Helene is a renowned business personality and has been a trailblazing woman in the Venture Capitalist space. Now General Partner at Speedinvest, she is the lead partner of the Speedinvest Industrial tech team. She joined our podcast, sharing some fascinating insights about sustainability-driven initiatives and why we need more diverse representation in the EU startup and VC space.
Nicola McClafferty – Partner at Molten Ventures and board member of several startups, Nicola also founded Covetique, an online curated marketplace for pre-owned luxury fashion. Previously, Nicola was an Investor at Ravensbeck and Balderton Capital focusing on cross-platform media and ecommerce. Nicola also has experience as an investment banker with Jefferies in the Internet and Digital Media team.
 Niamh Sterling – Investment Consultant for Ireland's largest angel network – Halo Angel Business Network (HBAN), Niamh is responsible for sourcing the best in deal flow and managing the overseas network of HBAN syndicates in Dubai, London, Singapore, New York and the West Coast US. She is a Senior Executive and Board Member with over 20 years track record of assessing viability & building great companies into successful commercial players. Niamh was also the co-founder and director of Interact and H2O Solutions, both acquired by Bidvest in 2021. She spoke at this year's EU-Startups Summit, giving great insights into how to score a winning pitch.
 Lina Chong – Lina is one of the leaders of Target Global's early-stage investment strategy and specialises in the German and Spanish markets. Before joining Target Global in 2018, Lina was an investor at Hasso Plattner Ventures. Additionally, Lina has an entrepreneurial background, in which she created two successful businesses: DealKeren, a coupon platform and Luster, a mobile-first commerce platform.
 Selma Prodanovic – Vice-President of the European Business Angel Network (EBAN), Co-founder & Board Member of the Austrian Angel Investors Association, and Founder & Board Member of 1MillionStartups. Since 2005, she launched a dozen brands with her business creation and advisory boutique Brainswork.
Lisa Barclay – Executive Director of Nesta Impact Investments, Lisa has driven business growth as an investor, advisor and manager for 20+ years. She is passionate about impact investments, having also worked as COO for Social Finance, Assistant Director for Bridges Ventures and Co-Foudner of EGS Group. Lisa is currently Board Observer for Koru Kids and backing startups like AirEx Technologies and Habitual Health.
 Luciana Lisandru – Partner at Sequoia Captial, Luciana partners with exceptional European founders who are pioneering impactful change. She has invested in Series A @UiPath, Series A @Miro, Series B @Deliveroo, seed @Hopin, seed @Tessian and more. Luciana has also been a Board Member for companies such as Miro, Tessian and UiPath.
 Sophia Bendz – ​​General Partner at early-stage investment fund Cherry Ventures, Advisor to Atomico, angel investor, board member VRG foundation & Race for the Baltic and former advisor to the Swedish Prime Minister. Sophia has also been a former Global Marketing Director at Spotify and co-founder of AllBright – quite the career!
 Ulla Brockenhuus-Schack – Managing partner at Seed Capital Denmark and with more than 20 years of experience working with innovation and business development, Ulla has worked for McKinsey & Company and the media groups Egmont and Nordisk Film. She founded HABURI.com, an online factory outlet. Over the years, Ulla has been involved in several startups as an advisor or as an investor.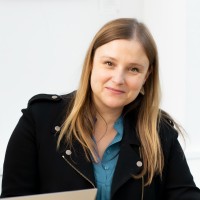 Yonca Braeckman – Founder and CEO of Impact Shakers, Yonca is tackling complex societal and environmental challenges through inclusive entrepreneurship. She is a mission-driven entrepreneur and investor in underrepresented founders. She helped build the Belgian and European tech startup ecosystems and is a sought-after startup mentor and jury member. Yonca was also named one of the "Top 100 Women in Social Enterprise" in 2022.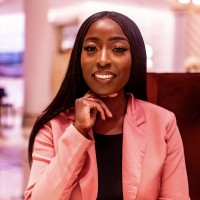 Yvonne Bajela – Yvonne is a Founding Member and Principal at Impact X Capital, a UK-based venture capital fund founded to invest in companies led by underrepresented entrepreneurs across Europe. Recognized by 'Forbes 30 Under 30′ in 2020, she has invested over $250 million in startups across Europe, the Middle East, and Africa. Yvonne is also a startup mentor, female founder coach and World Economic Forum Global Shaper.
If you think other women should be on this list, do not hesitate to write to us and make a nomination at [email protected]
To keep your finger on the pulse of Europe's entrepreneurial stories, tech events and funding opportunities, make sure to sign up to the EU-Startups CLUB! You can also check out our 2022 list of 100 inspiring women in the startup and venture capital space.
- Advertisement -