Adtech is a market vertical full of innovation, constantly evolving, but one that also receives a degree of criticism and incites some controversy. From concerns over privacy to fears of exploitation, ad tech innovators need to toe a careful line between achieving what businesses want, and doing so in a way that is ethical for the end consumers. Here, we look at 10 European startups that are helping achieve just that. 
Adtech is a fundamental part of digital marketing strategy and as the world has gone increasingly digital, it's now accepted as a fundamental process to business strategy. Businesses ultimately need to share their brand, sell their product, and become visible – in a digital world, ad tech helps achieve that whilst optimizing budget expenditure.  It's about delivering the right content at the right time to the right consumers. 
Global advertising is massively growing and, according to Hubspot, it reflects a total spend of €634 million. 
However, as advertising goes digital and competition between businesses ramps up, the stakes are higher than ever before. And companies are trying to use every opportunity and new innovation at their disposal to reach their consumers – before their rival does. As a result, consumers are getting worried about their privacy.
​​Daniel Tjondronegoro, Co-Founder, Beatgrid: "People need to know that their data is safe and if possible, that they are involved in something bigger and better. Now transparency comes first, and we have witnessed this first hand, seeing how European advertisers have hopped on the cross-platform audience measurement train, and have started to experience the benefits and the positive outcome of user-centric "adwaste"-cutting solutions. With such change being driven out of Europe, the global advertising scene is taking note and we now sit at the forefront of a period of huge transition, for the better."
There's no doubt, some ads are just creepy. Ever had a conversation with a friend about something or some product totally randomly and then seconds later seen it popping up on your Instagram feed? Or the ads that keep following you after you make an Amazon purchase. 
As the power of ad tech grows, more regulations have been coming into place to monitor the market and ensure that ad tech grows for innovation not for exploitation. These regulations have landed some ad tech companies in hot water and also pushed businesses to rethink their ad approach. Apple, for example, did away with unfettered access device-level identifiers – IDFA ("Identifier for Advertising "), instead forcing all iOS app makers to get permission to collect and use IDFAs from users. And let's not forget that in August this year, the creepy tracking ads world took a blow as French ad tech unicorn Criteo was found in breach of regulations and hit with a €60 million sanction. 
So, with this context in mind, we wanted to take a look at how innovation in ad tech can be used for good. How it can be harnessed in a way that connects brands and consumers when they need and wants it  – and so without exploiting or being creepy. After doing some digging, we found that Europe is pacing the way forward in this, and startups are leading the charge
Let's take a look at 10 European startups brining trust to adtech. 
Beatgrid
Founded in 2014 in the Netherlands, Beatgrid offers single-source cross-media ad exposure and retail footfall measurement. These insights give marketing teams the ability to directly understand where to make budget savings and lift ROI. Beatgrid has developed one of the industry's most advanced mobile passive Automatic Content Recognition (ACR) technologies for panel-based cross-media measurement and combines that with industry-leading geolocation tracking. The platform is trusted by renowned global organizations such as  Google, The Trade Desk, Unilever, Coles Supermarket, P&G, Vevo, and Virgin, and has helped marketing teams across the globe to accurately monitor their audiences through content engagement analyses, allowing them to optimize their ad spend and to maximize their ROI.

London-based Adludio was founded in 2015 with a mission statement to get creativity back at the heart of advertising. It focuses on mobile advertising, which is the dominant form that we consume today, and therefore interact with advertisers. Mobile, therefore, needs to deliver interactive experiences to engage audiences and to stand out from the crowd, but the majority of mobile ad tech has remained static. Adludio focuses on creativity. Combining data-driven creativity, proprietary tech and automation with pioneering engagement metrics, Adludio delivers privacy-compliant mobile campaigns with engagement at its heart
Azerion
Dutch-founded startup Azerion offers an integrated tech platform that automates the purchase and sale of digital advertising. Founded in 2014, the startup now has a strong pan-European presence and a rapidly growing team of over 500 members. As a content-driven tech and data company, the startup serves consumers, digital publishers, advertisers and game creators globally. Content creators, digital publishers and advertisers work with Azerion to reach the millions of people across the globe that play Azerion's games and view its distributed entertainment content to increase engagement and loyalty and drive e-commerce. 
Novatiq 
Born in 2019 in Wales, Novatiq is on a mission to empower publishers, brands and telcos to reach their audiences at scale and provide better customer experiences – all while prioritizing privacy. The startup has developed patented privacy-first tech to create IDs based on pseudonymised first-party data, including fully consented customer intelligence from telco operators – meaning that consumers are better protected. The company is about providing advertising as a service,  as something useful, not to impose or interrupt people's lives. It has operations right around the world and is growing fast with its privacy-first approach.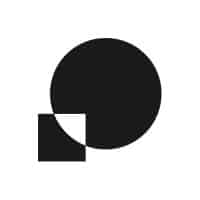 Permutive
London-based Permutive operates with privacy and responsible marketing at its core. The startup aims to provide responsible web infrastructure to empower publishers and brands to ethically activate audiences without any third-party access to personal data. Founded in 2016, the startup has been listed in YCombinator's Top 150 companies of all time and is trusted by the world's largest publishers and advertisers, including News Corp, Hearst, BuzzFeed, Penske Media, Future plc, The Guardian and Condé Nast. It's a perfect example that brands can meet the right customer at the right time, without compromising on their autonomy. 
Qwarry
Adtech innovators Qwarry help brands and agencies reach their captive audiences with unique semantic analysis and targeting technology. Founded in 2019, the Paris-based team wants to provide businesses with an effective and optimized targeting tool, driving the future of digital advertising, without accessing personal data. The company is growing fast and has now raised over €2.5 million and are aiming to change the fact of advertising for the better, helping brands navigate a more ethical and cookie-less advertising world. 
MINT
Based in Milan, Mint aims to help marketers to manage their media spending across ad tech platforms through one single interface. The platform provides fully-integrated tools to create, manage and deploy the full spectrum of a brand or company's digital advertising efforts – from display and social to search and CTV, plus anything and everything in between. Powered by AI and automation tools, the products are omnichannel in nature. Founded in 2014, the startup has now raised €50 million.
Vectaury
Founded in 2014, Vectaury is a mobile ad tech platform specializing in retail solutions – one of the bigger ad tech spaces. The Paris-based startup provides retailers and brands with the opportunity to sustainably generate in-store traffic, whilst at the same time closely monitoring legal and ethical issues linked to the processing of mobile users' personal data. Very early in the genesis of this mission, geolocation data was identified as the cornerstone of Vectaury's task and it has become the bedrock of the startup's mission: creating strong value through respectful, legal use of personal data. 
HYGH AG
Self-described as the Airbnb of out-of-house advertising, HYGH AG is a Zug-based startup aiming to set new standards for the ad tech space. Founded in 2018, the startup is building a global and digital advertising network that brings together advertisers and digital display providers, offering inexpensive, quick and flexible booking options for players in the industry. The Swiss innovators have now raised about €11 million.
Inzpire.me
Based in Oslo, Inzpire.me is an ad tech platform on a mission to connect brands with influential creators whilst humanizing the advertising process. Founded in 2016, the Norwegian team are harnessing user-generated content marketing, using it to t shape the future of the sector and better connect brands with their audience that appeals on a human level and doesn't rely on tracking personal data. Powered by data-driven tools, the platform intelligently matches brands with the right influencer to share inspiring stories and ultimately boost revenues. 
By the way: If you're a corporate or investor looking for exciting startups in a specific market for a potential investment or acquisition, check out our Startup Sourcing Service!
- Advertisement -