Running a business, coming up with a knock-out innovation and leading teams to global success are all very impressive achievements. Even more so when these milestones are hit by people in their late teens and twenties. 
Across Europe, there are many young innovators who are already taking the startup space by storm. Bringing digital-first approaches to businesses in a range of sectors, it's the next generation that is leading tech development for generations to come. GenZ and younger millennials are not only known for their tech proficiency, but, also for being more impact-driven, pursuing purpose and passion first in many cases. It's meant we are now seeing a fresh wave of innovation driven by fresh perspectives and approaches, and Europe's startup ecosystem has become a young wo/man's game. 
We wanted to highlight some of Europe's most exciting young founders of the day, taking a look at the startups they are scaling, and how they got to be in a position of such success at such a young age. So, here is our list of inspiring young European entrepreneurs we think are going to make a big difference in the future of business and tech: 
Josephine Philips Founder & CEO of Sojo
24-year-old Josephine is taking on the fashion industry – using tech to make it circular and more sustainable. Her startup, Sojo, has been described as the "Deliveroo for clothing repairs" and it's growing fast. Launched in 2021, Sojo's D2C platform connects customers to local clothing repair services, and, as the clothes are picked up and dropped off by bicycle couriers, customers can have their repairs and alterations done without even having to leave the house. The startup picked up €2.2 million earlier this year and is an innovative startup helping fuel circularity in fashion. Josephine studied at Kings College London and after time working with Depop, she set about on her own entrepreneurial journey with Sojo. The startup is growing fast and Josephine is a founder that is catching a lot of attention for her innovative approach to sustainability, circularity and tech – the startup has also just been chosen by Google's Black Founders Fund. 
Sami Osman Co-Founder & CEO of Quartr
Sami is the young, ambitious founder behind Quartr, a startup bridging the gap between companies and stakeholders. Sami founded Quartr in 2020 after graduating from Gothenburg University. In true GenZ style, he met his co-founders on Twitter's financial community #FinTwit and so, the startup launched before the team had even met in person. Now, the team of over 40 has their headquarters on Slack and the company is soaring. Together the team has developed an app that gives anyone, regardless of their investment expertise and network, access to critical company information. Sami is the CEO of the fast-growing startup, and at just 25, his platform already lists more than 5k companies from 19 different markets.
Ricard Guillem Founder of Cafler 
Ricard is just 17 years old and is already raising eyebrows and grabbing attention in Europe's startup ecosystem. He founded Cafler when he was only 16 and has an entrepreneurial spirit running in his veins. Cafler is an on-demand service marketplace that acts as a one-stop-shop for all vehicle needs. From taking the vehicle to the garage, taking it for a clean, refuelling or bringing for an inspection test, the platform makes vehicle ownership simple and it's already raised over €5 million. The young founder from Barcelona is taking the market by storm, having commenced operations already in 25 Spanish cities as well as Paris. Hubs of London, Berlin and Milan are next in the pipeline.
Sebastian Haugeto Founder of Dealflow
Travel influencer-turned-startup founder Sebastian Haugeto is a young entrepreneur making waves in the fintech space. Founded in 2021, Dealflow provides a copayment app for creators where you can send an invoice to a brand and receive payments that very same day. Sebastian was inspired when he was on his world travellers, making it as an influencer and living the Gen Z dream. He found that whilst he was living off video collaborations and content creation, it was hard to make ends meet. Why? Because so much time was spent on admin tasks and it could take weeks for the money to be credited. Through launching Dealflow, Sebastian has encountered a number of challenges, but, with staying true to the importance of team-fit and a belief in the product, the team just picked up fresh capital from 10 angel investors.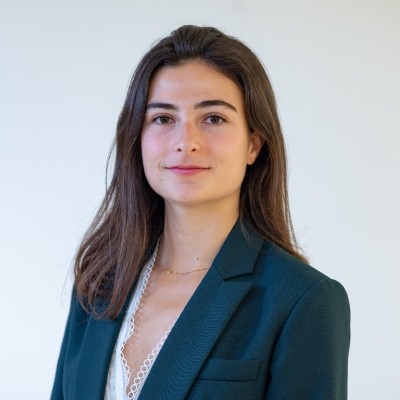 Thelma Zablocki Co-Founder & COO of CardiaTec
GenZ founder Thelma Zablocki is making her presence known in the healthtech space. She is the co-founder and COO of CardiaTec Biosciences, a Cambridge-based company combating cardiovascular disease using AI. A graduate of the University of Cambridge MPhil in Bioscience Enterprise, Thelma is a key part of the startup's mission to improve life expectancy and quality of life – making a real impact in the lvies of those impacted by severe illnesses. Founded in 2021, CardiaTec recently raised about €1.3 million in Pre-Seed funding for its platform that uses AI to make sense of large-scale multi-omic cardiovascular data. It's a fresh approach to medical discovery and exciting development in the healthtech space. 
Marc Assens Co-Founder & CTO of Happy Scribe 
Marc Assens is the co-founder and CTO behind Happy Scribe, a startup that has successfully bootstrapped its way to €4 million ARR. Marc founded the company in 2017, and earlier this year he took to the stage at the EU-Startups Summit to share his insider knowledge and expertise on bootstrapping successful companies. Happy Scribe has swiftly become the go-to platform for transcription and subtitling needs, now being used by over 1 million customers. After studying at Dublin City University, Marc, who is originally from Barcelona, hustled to launch Happy Scribe and is a founder gaining a lot of admiration and respect from Europe's innovation space. He is also a founder out to make a difference, since 2020, he has been donating 10% of his salary to Effective Altruism via Earn To Give. 
Oliver Edholm Founder & CEO of Depict
At age 15, Oliver dropped out of high school to work on AI research at European unicorn Klarna. Two years later, he launched his own startup – Depict. Founded in 2019, the Stockholm-based startup is a  product recommendation engine for ecommerce retailers. It leverages AI to give retailers a fair chance to compete against ecommerce titans like Amazon. Across Europe, the ecommerce space is booming as SMEs across sectors and markets join the digital transformation. But a common pain-point has been felt – getting seen in the sea of ecommerce. Depict is helping address this.  It's now raised about €19.8 million and is growing fast. Oliver is still only 19 years old yet is a renowned entrepreneur throughout Europe for his visionary approaches to tech.  
Jessica Blackler Founder of Jecca Blac
Turning heads in the cosmetics industry, Jessica Blackler is the founder behind Jecca Blac, a gender-neutral cosmetics company. She began her entrepreneurial journey as a makeup artist in Wales, where she found that there was a major gap in the market – genderless cosmetics. After gaining support from the L'Oreal accelerator program, she launched Jecca Blac and has now sold more than 1.6 million products. This year, the startup was chosen by Zalando as a partner to collaborate with for Transgender Visibility Day and now, Jessica is taking her brand to the US market.
Bastian Krautwald Co-Founder and CEO of OWNN
Bastian is a young entrepreneur from Germany focusing on improving the financial lives of younger generations. He launched OWNN (initially known as wajve) in 2021 when he was 24 years old as a digital financial advisor for GenZ. The app empowers informed decisions by giving financial education and advice in one place – an incredibly powerful tool for the digital-native generation that is experiencing greater financial upheaval and insecurity than previous generations, as well as finding themselves in an entirely new, digitally-influenced financial environment. The startup raised €5 million just a few months after its launch. Not only is Bastian the founder behind this innovative company, but he is also a popular thought leader in the fintech space, regularly putting the GenZ point of view in the spotlight. 
Charlotte Bailey Co-Founder & CBO of Rheal
From Newcastle upon Tyne, Charlotte is a young founder innovating at the intersection of food tech and healthtech. She was recognised this year on Forbes 30 under 30 LIst as well as listed by The Times as a Rising Star of 2022. She came up with the idea for Rheal whilst in university, having experienced firsthand the benefits of taking a nutrition-informed approach to treating Coeliac disease. Founded in 2017, Rheal was launched with the vision to help people live a healthier and happier life through the power of superfoods. The startup's product range helps people improve their health and deal with different health issues – from period problems to digestive upsets – with better nutrition. Since 2019, they've picked up more than 100k customers and are on track to hit about €7.9 million in revenue this year.
- Advertisement -