There have been some incredible developments in the travel industry over the last couple of years – and lots of those are making booking and planning a trip simple and stress-free. New innovations, fresh thinking and cutting-edge tech have shaken the sector up and travel in 2022 looks a lot different to how it did in 2019. In fact, this year, it's being reported that booking levels and prices are soaring – making new records!
The travel industry depends on modern technology to keep it constantly improving. While there are big EU-born players like Booking, TUI, FlixMobility and Tripadvisor, many new innovative startups are showing impressive growth in recent years.
The summer season has kicked off, and if you haven't yet, it might be time to start planning a trip to take some days off and disconnect. This article highlights the best European-based startups that can help users book holidays, arrange transportation and plan itineraries.
Omio: One of Europe's most recognised travel-tech unicorns, this Berlin-founded startup was launched back in 2013 and currently employs more than 300 people. It's an online travel comparison and booking website aggregating global prices for planes, buses and trains. It provides a search engine for online travel services and allows direct booking from third-party travel agencies. Partnering with over 800 transport operators, Omio lets travellers search for any location, including cities, towns and villages, showing the best possible transport combinations from multiple sources. In August 2020 the startup raised €84 million, an impressive feat for a travel company during the pandemic. The German unicorn has now raised more than €345 million. 
Fly Now Pay Later: Founded in 2015, this London-based travel tech startup offers travellers a new and more flexible way to finance trips, adventures and getaways. In May 2021, the company picked up €11.5 million in Series A funding, after securing €39 million in Series A funding in 2020. As the name suggests, it's a pioneering buy-now-pay-later solution in Europe, helping travel businesses increase their sales by offering flexible payment options at the checkout. The company currently operates in the UK, USA and Germany and has partnerships with companies and travel brands like Airbnb, Booking and Airlines.
Leavy: Based in Paris, Leavy was founded in 2018 with the aim to change the way people travel and to make it more accessible. Leavy is a travel community and marketplace that raised €12.7 million in 2019 to launch its app for young, budget-conscious travellers. At the time, it was considered one of the largest-ever seed funding rounds in travel tech. The platform matches travellers and hosts around a shared enthusiasm for life and travel. It even connects travellers to "Hosts on Demand", which take care of the rented property and offer "city guide" experiences to the visitors. Recognising that many young people prefer to travel over buying 'things', and prefer to reside for a while in different cities around the world – the startup wanted to make this lifestyle accessible for the generation that is also held back by financial constraints. The answer was community – allowing members to earn cash whilst pursuing travel. 
Tiqets: This Amsterdam-founded startup, which has been named one of the best museums and attractions ticketing platforms by Trustpilot, was launched in 2014. On a mission to make culture more accessible, the platform provides instant, last-minute mobile tickets to top museums and attractions worldwide. It removes all friction to get more people into hidden gems and the top museums and attractions – so you don't have to miss out on those valuable travel moments, or waste your precious holiday time waiting in long lines. Tiqets has raised over €102 million to date, picking up €54 million in a 2019 funding round led by Airbnb. 
GetYourGuide: GetYourGuide is a leading travel experiences booking platform that helps travellers discover a destination's best activities and attractions. Born in Berlin in 2009, this app is changing how people connect to the places they visit by helping them find joy in the authentic, extraordinary depth and spirit behind a pin on the world map. Its mission is to make every trip unforgettable, and it certainly does so – having become one of Europe's household names in the travel tech sector. With offices worldwide and more than 800 employees, GetYourGuide has raised over €860 million and has a team headcount of more than 600 employees. In 2020, it even secured €114 million in the midst of the pandemic. 
flatio: Brno-based Flatio is an online platform for searching and booking short and mid-term rentals. Launched in 2015, it finds its target market amongst professionals and students All transactions are made directly between landlords and tenants, ensuring the highest quality and service. With the rise of remote work, Flatio joined forces with Libon-based NomadX in 2020 to become the go-to solution for midterm rentals in Europe. More recently, in July 2022, it announced the acquisition of Floasis – a housing provider tailored to workcation-ers. The startup has certainly consolidation itself as the leading provider of short term stays in the era of workcation and remote working. 
Acamp: Built with adventurers and camping enthusiasts looking to discover Scandinavia in mind, Acamp offers a simple and compelling way to book a unique and sustainable place to camp with a local landowner. The platform allows private and commercial hosts to list unused land and curated experiences for campers to book and has swiftly established itself in the highly active camping market in the Nordics. Born in Stockholm in 2020, Acamp recently acquired the popular camping community app Ställpatse, as it aspires to become a 360 marketplace that covers all bases. It also raised  €2.5 million this year, with plans to expand across Europe in the next few months.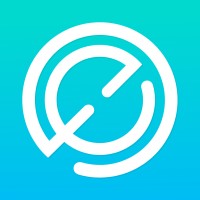 Worldee: Based in Olomouc, Czechia, Wordlee officially launched in 2019 and, since then, has grown into a platform that allows users to plan, preserve and embark upon new adventures. The story began when its founder realised he lacked a simple tool to manage his travels and work as a travel diary. So in 2017, he combined a scratch map, travel photos, and Google maps to create a solution for travellers like himself—a platform where anyone can create an account and manage their trips in one place. Based on the principle. of a marketplace, it brings together trips that have been curated by travellers for travellers. 
Camp Space: Born in Haarlem in 2017, Campspace is a community-based organisation dedicated to providing sustainable outdoor getaways. They work with landowners to offer a variety of accommodations that allow users to enjoy the freedom of nature while making conscious choices. The online platform provides information about the various options available, allowing users to make informed decisions about their leisure activities. At its heart, Campspace is a platform that specialises in unique outdoor stays be they in a personal tent, campervan, or in a cosy treehouse, yurt or cabin. But what sets it apart is a focus on supporting local tourism and a desire to make the local outdoor overnight stay a key part of a sustainable lifestyle. Camp Space is available in Belgium, The Netherlands and Germany. This year, the startup raised €3 million and acquired German competition Pop-Up Camps. 
Civitatis: Madrid-based web platform Civitatis provides Spanish-speaking customers with over 70k activities, day trips, and guided tours in more than 3k destinations around the world. Founded in 2008, it has raised more than €97 million and today employs nearly 200 people. The platform is centred around ensuring travellers have the ultimate experience – one founded in a passion for adventure and exploration. The Spanish-language market is massive and Civitatis has been able to establish itself as a market leader here.
So, whether it's flying across the continent for that well-deserved beach break or an adventure deep in nature, you can be sure that there's a travel startup out there keeping costs low, making planning much more accessible and offering a smooth experience. Now we're going to leave the planning to you. Happy holidays!
Interested in travel? 
During July 2021, we took a close look at around 2,000 European travel startups that were founded between 2018 and 2021 – then we narrowed it down to the top 50. You can check that report here. 
Also make sure to check out FutureTravel and subscribe to the travel industry's hottest newsletter, bringing your inbox a weekly curation of the top travel news and trends of today. 
- Advertisement -