The job market is booming at the moment, particularly for those who want to work in tech. Whether you're looking for a new role, to move industries, upskill or just get a better understanding of potential career paths we've looked into 10 startups that can help you make your next career move. 
Jobs Boards
Job boards are usually the first port of call when searching for a new role. However, it can be tedious to search through them and often it's hard to know where to start or to filter for your exact requirements, whether than flexible working, specific salary requirements or even just figuring out what the different options are. Here are 5 startups that are making the process simple for candidates: 
Otta has been on an exponential growth curve since it launched in 2019. Otta is exclusively focused on listing roles in the tech industry, with a mission to help its users find fulfilling jobs. It uses a smart matching approach to recommend roles to candidates based on their preferences, whether that's company size, product type or minimum salary requirements. Originally focused on the UK market, Otta is now rapidly expanding across Europe and the US and raised about €19 million in January to help fuel this. 
Workwise is a jobs board that helps people find roles in the digital sector, and also helps companies find talent more effectively. The German company bootstrapped for several years before raising their €12 million Series A led by LEA Partners and Armira Growth in March of this year. One area that Workwise is focused on is the early careers market which lists traineeships and volunteering positions on their site as well as career guides.
ERIC is a different type of jobs platform that focuses on helping 16-25-year-olds figure out their career options, and for employers to better target the Gen Z talent pool. The UK based angel-backed company showcases potential roles in creative sectors and digital space. Targeting early career folk with limited experience, they also provide advice on topics such as freelancing, side hustles, interview techniques, CV & portfolios as well as building your confidence, increasing productivity and reducing stress. The app is free to use and the team often hosts events to connect companies with Eric's community of users.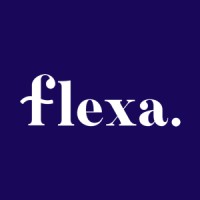 Flexa Careers is a jobs website that helps candidates find employers who offer flexible working arrangements, whether that's a remote-first working environment, flexible hours or a dog-friendly office. Companies are required to complete a 'Flexified' certification process, to ensure they meet the specific flexibility criteria before they can be listed on Flexa's jobs board which includes roles from companies across Europe. The company raised a €620k funding round in October 2021 and has run monthly webinars on important hiring topics such as the future of work through to improving DEI in hiring. 
Talent Protocol calls itself a web3 professional network for high-potential talent. There has been significant investment in the Web3 space in the last year as blockchain adoption becomes more mainstream. This has led to a surge of talent migrating from more traditional tech roles to Web3 based companies. The Portugal based company raise a Seed round in December 2021. The company are currently in private beta and in typical Web3 fashion, candidates who sign up can access the $TAL token at a discounted price before token launch. The startup operates as a non-profit and will be free to use. 
Engineering Hiring
Software engineers are always in demand! For engineers, the issue often isn't finding a job, but finding one that's a good fit, from a cultural, salary and tech stack point of view. We take a look at 2 startups that are making this process easier:
Circular aim is to provide every candidate with a guaranteed first-class job-seeking experience and supports everyone from graduates to boot campers to seasoned developers. Candidates just need to provide a recommendation to get started and become listed on the platform. The Madrid based company raised a €9 million Series A led by Kibo Ventures earlier this year and are now planning to expand to the UK. Unlike other platforms, Circular promises candidates 100% confidentiality and doesn't list them anywhere publicly. 
Cord is a messaging tool that gives engineers direct access to hiring teams inside technology companies in the UK, US and across Europe. Direct access gives candidates a lot of insights into company culture and work process. Cord aims to make the recruitment process as transparent as possible. They provide live data on salary, gender diversity, tech stack, interview process, response times and response rates, with candidates receiving a reply to their instant messages on average 79% of the time. 
Upskilling
Perhaps you're looking to transition into tech from a different industry or move into a technical role. There are a number of startups that are focused on helping people to develop skills so that they can find their next role in the tech industry:
Le Wagon is perhaps one of the most famous coding bootcamps in Europe. Founded in 2013, the French company raised a $19m Series A in 2020 and now offers courses in 40 cities across the world as well as remotely. Le Wagon provides immersive full-time and part-time courses in web development and data science. It boasts a 93% employment rate and has also been a catalyst for the startup ecosystem, with course participants continuing on to found over 190 startups to date. 
Jedha provides part-time and full-time courses to help people become data scientists, data analysts and data engineers and to develop careers in cybersecurity. Students can choose to attend in-person sessions at their locations or learn remotely, depending on their schedule and preferences. Founded in 2017, the company initially focused on the French market and is now looking to expand to the UK. 
Epicode is a coding bootcamp that helps people develop skills in web development, mobile development, cybersecurity and data analytics. The Italian company was founded in 2020 and has trained over 1,000 people to date. Epicode raised a €10 million Series A and acquired YC backed Strive School in March. They operate a unique payment model, whereby students can choose to pay 50% of course fees upfront, and the other 50% once they have secured a job offer. 
By the way: You can find open roles in some of Europe's most exciting startups on our jobs board.
- Advertisement -