This year's EU-Startups Summit is finally going to happen next week in Barcelona! Connecting many of Europe's most promising founders, exciting startups, top investors and the wider European startup community, we'll have two days of networking, inspiration and learning carefully curated for you. There will be interesting fireside chats, insightful keynotes, an exciting pitch competition and so much more!
This year's EU-Startups Summit will also be full of amazing exhibitors. From pet food to banking, these are the 60+ companies you should be looking forward to meeting in our exhibition area at the EU-Startups Summit! So, what are you waiting for? Get your ticket today.
Without further ado, below we're introducing you to this year's fantastic exhibitors: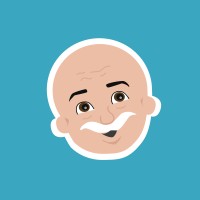 The Gestor: The Gestor is an easy-to-use app for the creation of invoices, receipt of payments, and taxes in real-time. The Gestor App is everything you need as an entrepreneur. The Gestor is based in Madrid & founded in 2019.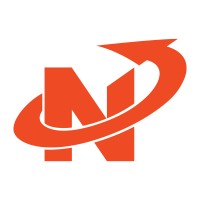 Ncompass: Builds bespoke software/products from the ground up! Effectively blending design thinking, great product engineering, customer centricity, and sound analytics. This way you can rapidly grow startups and scale-ups. Ncompass has operations in US, Europe and India & was founded in 2003.
Jetveo: The Jetveo Platform and App Builder combine an intuitive user interface with the power of C# to empower developers to quickly and efficiently provide business solutions to their customers. Jetveo App Builder streamlines everything from idea to launch. Jetveo is based in Brno & founded in 2016.
Kernel Edge: Kernal Edge is a software suite for Modern Fintechs. They're here to help you accelerate your journey to market and beyond. They'd love to know where you currently are in your journey to see where they can help you advance, whether that be building technology solutions or partnering to invest. Kernel Edge is based in London & founded in 2020.
TeQatlas: TeQatlas is the first-on-the-market platform that enables founders and investors to find each other easily, managing capital and networks in one place. TeQatlas is based in Zurich & was founded in 2019.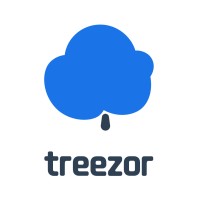 Treezor: Treezor is an independent provider of outsourcing and white label solutions for electronic payments. Founded in Paris, Treezor owns a European License and is one of the approved suppliers for MasterCard® Prepaid. As an e-money issuer and a payment institution. Treezor is based in Paris & was founded in 2016.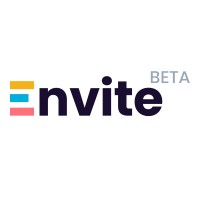 Envite: Envite is an all-in-one powerful web platform that enables individuals to sell & manage any online service at the click of a button. Through their platform, you can launch, manage, and market your skills with ease and effortless professionalism. Envite is based in Tel Aviv & was founded in 2020.
Sastrify: Sastrify is a virtual Software-as-a-Service procurement service, helping finance and tech teams to optimize the management and cost of SaaS tools in digital-first companies. Their team brings transparency to your existing setup, gets rid of underutilized licenses, and negotiates with your suppliers to get the best deals for you. Sastrify is based in Cologne & was founded in 2020.
Grace Denker Gallery: Grace Denker Gallery is a contemporary art gallery featuring authentic artworks and staging exclusive art events in the heart of Hamburg. It was founded in 2015 with the intention of supporting national and international artists. The gallerist is a successful entrepreneur who runs a school and several other projects in Germany.
Tourisfair: Tourisfair is creating something amazing to reactivate the travel industry and to offer travellers a useful tool that will increase your experience when planning, so that the next time you travel, you will really enjoy and visit the trip to the fullest. Tourisfair is based in Saarbrücken & was founded in 2020.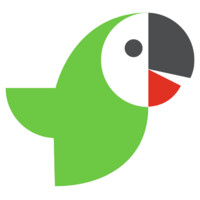 Koohoo: KOOHOO is based on matchmaking technology, which brings tailor-made accommodation and recreational offers directly to traveller's phones. KOOHOO differs from any other travel platform where the traveller has to manually search to find offers. Koohoo is based in Tallinn & was founded in 2020.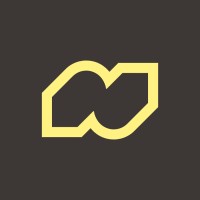 Tennders: Tennders is a European digital freight platform that simplifies the way shippers, carriers, and brokers connect. With a multicultural team of experts in inland freight transport. They are leveraging their team's extensive knowledge, supported by their platform to provide an effective and great service to Tennders customers. Tennders is based in Barcelona & was founded in 2021.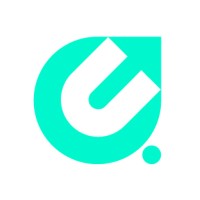 AdUp: AdUp ensures that your checkout will perform better. They do this through their fast checkout, but also a full hosted checkout. AdUp shortens the purchase process from an average of 3-5 minutes to 15 seconds, this results in ease of use and more orders! AdUp is based in Amsterdam & was founded in 2019.
Ipriq: Ipriq secures your brand. The IP law experts help you discover, identify, protect, manage, enforce, develop and leverage intellectual property, including trademarks, designs, patents, copyright, and domain names.
Monicont Technology: Monicont offers hardware and software solutions to its own portfolio of institutions, adding strength to the information sector, and is still moving towards its targets with strong, dynamic, professional, young staff. Monicont is based in Enschede & was founded in 2017.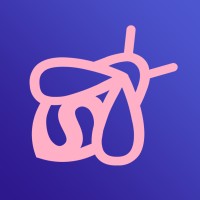 Skorebee: Based in Prague, Skorebee helps you explore and improve your social media image based on how you want to use social media and gives you a leaderboard to see where you rank amongst your friends, peers, and other social media users. The company was founded in 2017.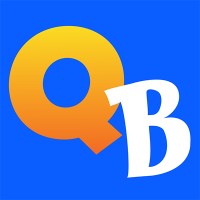 Quizdom: Play one against one, battle other players to discover if you are the fastest and smartest! The Athens-based development team has years of experience in mobile game development, and the entire team is dedicated to creating the very best experience in trivia gaming.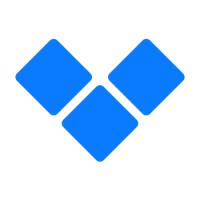 Lylu: Lylu is improving the lives of millions of people by empowering them with technology. Founded in Darmstadt in 2020, the Lylu Tablet is the easiest and most effortless way for seniors to get online. At their heart is Lylu's senior-friendly software.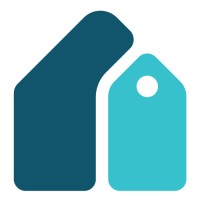 Beyond Pricing: Beyond is the #1 Revenue Management Platform for short-term rental owners and managers to get, grow, and keep revenue. Their easy-to-use platform includes a dynamic, demand-driven pricing tool with extensive market data that pairs with OTA distribution and a best-in-class booking engine. Beyond is based in San Francisco & was founded in 2013.
Decarbonify: Based in Oslo, Decarbonify is an ESG-as-a-Service Data Platform, designed specifically for climate risk reduction and optimizing ESG opportunities. They bridge science-based ESG data and Business through their Decarbonify ESG-as-a-Service Digital Infrastructure.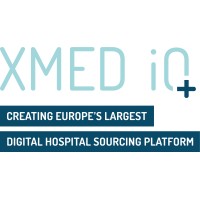 XMED iQ: XMED iQ aggregates large volumes of medical device orders from hospitals through their fully-integrated sourcing platform, then puts these never-before-seen volumes out to tender across Europe. XMED iQ is based in London & was founded in 2021.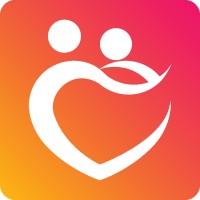 FLEXXI Care: The app connects families in need of respite care with safe and affordable caregivers for home care provision at the required time. FLEXXI users don't need to have long-term obligations or a contract with a caregiving company. FLEXXI Care is based in Munich & was founded in 2020.
iPlena: Based in London, iPlena was born in 2021 with the aim to improve our daily postures. Using mobile body scanning algorithm for tailored osteopathic training, the startup is offering tech that rewires the central nervous system.iPlena is based in London & was founded in 2021.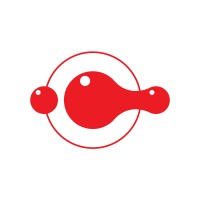 Gluco Active: This Warsaw-based company offers a wearable device for non-invasive measurement of blood glucose concentration using spectrophotometric methods. It is intended for diagnostic, prophylactic purposes, in the process of diabetes treatment and control, and for sports applications. Gluco Active is based in Warsaw & was founded in 2019.
MEGI: Founded in Croatia in 2021, Megi is a virtual cardiovascular care assistant that aims to give patients back their confidence, quality of life and peace of mind. The innovative product combines clinical expertise with behavioural science and AI to enhance engagement between doctors and patients, and personalize care.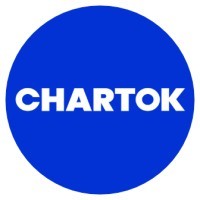 Chartok: Chartok, based in Barcelona, is developing a staff collaboration software to enable hotels to transform their internal processes into automated workflows with (RPA) Robot Process Automation. Founded in 2018, Chartok connects all hotel team's tasks, docs, contacts, handbooks, apps, and suppliers together to be more connected, profitable, and productive through internal collaboration.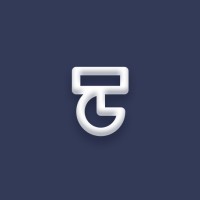 Type Studio: Type Studio is an online text-based video&audio editing tool that takes your content creation to a new level of simplicity. The Berlin-based company helps users to spend less time creating beautiful content and has been doing so since 2020. 
Goto-Sportwear: Goto makes ecological, regenerated harnesses from marine plastic waste collected from the oceans. In their manufacturing process, Goto uses materials such as regenerated fishing nets and plastic bottles. Goto is currently based in Espoo & was founded in 2020.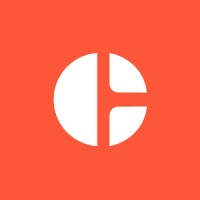 CoachHub: CoachHub is the leading global talent development platform that enables organizations to create a personalized, measurable, and scalable coaching program for the entire workforce, regardless of department and seniority level. The Berlin-based company's co-founder, Yannis,  will also be joining us to give a talk on how to ensure employees feel valued.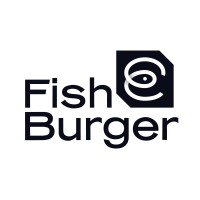 Fish&Burger: Fish & Burger works with a network of digital specialists who help customers' online activities to grow exponentially. The Dutch firm's approach is aimed at utilizing the growth potential of their customers. Founded in 2021, they do this by taking on the challenge together with the best specialists in the market. Find out about how they scaled BlaBlaCar here.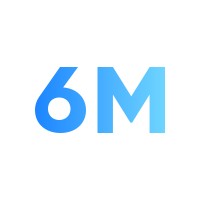 6minded: Polish firm 6Minded is a team of experts on a mission to fuel your inbound marketing. They believe that inbound marketing is powerful, but it's not for every company. Founded in 2013, the company establishes inbound marketing strategies specific to different needs. 
Solea: Solea embodies the tasteful ideals of the Mediterranean in a Hard Seltzer; it is refreshing, all-natural, and effortlessly cool. Solea has it all – the guilt-free alcoholic option, great taste and low calories. It's bound to be sunny in Barcelona, so why not give it a try?
Futura Vive:  Based in Madrid, Futura Vive is developing and distributing robots for the hospitality, health, restaurant and retail sectors. The company was founded in 2007 and is using AI to develop the assistants of the future. Futura Vive counts global brands like Repsol, Accenture  and Volkswagen as clients.
Economic Accelerator: The Economic Accelerator is a program of the Institute for Eastern Studies Foundation – the organizer of the Economic Forum, which has been creating the largest business and political conference in Central and Eastern Europe for 30 years. Based in Warsaw, the mission is to build a place of dialogue for representatives of major businesses, experts, government administration and startups. Economic Accelerator will be exhibiting with two projects:
The Małopolska Innovation Rocket:
Score Digital: Founded in 2019, Score Digital supports market challengers by delivering end-to-end digital product development services, helping companies transform powerful ideas into game-changing products.
Medical Simulation Technologies: This Polish startup is an innovative startup developing and implementing medical simulations for teaching medical personnel. The aim is to use tech to advance medical specialism.
Versatilex: Versatilex is a Polish startup in the automation machinery and manufacturing sector. It was founded in 2015.
The Dolnośląskie Innovation Rocket:
Robotivity: Founded in 2018, Robotivity is a team of creative and innovative developers that offer consulting in the area of process improvement and automation.
Nsflow: Offering an all-in-one platform enabling users to design and deploy AR applications, Nsflow was founded in 2018 with the goal to o transform the process of creating AR applications by moving it from the sphere of customized services to DIY zone.
Qualpro: Traveltech startup Qualpro is working to support hospitality businesses with proRMS – an intelligent and intuitive Revenue Management System.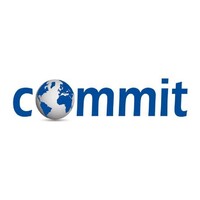 Commit Global: CGT Commit Global Translations is a leading language services provider founded in 1997. Today, with offices in Europe and the United States, Commit Global helps corporations around the world deliver their products, and services as well as market their brands in the local language. You can find out more about their support in scaling internationally here.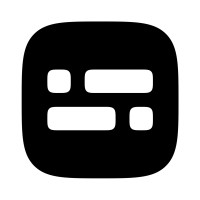 Intergiro: Whether you are automating your business finances or providing banking services to your customers, Intergiro's APIs give you the financial toolkit to build, adapt and thrive. Intergrio is a Stockholm-based company, founded in 2014, and growing fast.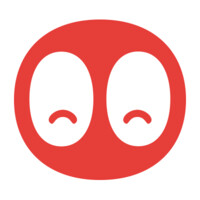 Camaloon: A Barcelona-based company, Camaloon's vision and ambition are to make possible the customization of any product in any possible technique as well as deliver it in the fastest time and highest quality.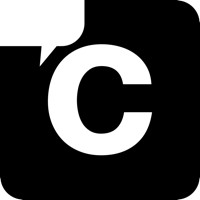 Cometchat: CometChat empowers developers to quickly add text, voice, and video chat to their websites and apps. Its customers are in the virtual event, telehealth, EduTech, marketplace, and on-demand industries and use CometChat for it's secure, scalable, and easy-to-use platform.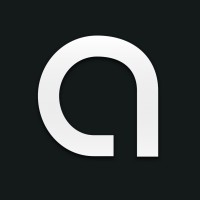 Swan: Swan is a Paris-based firm that offers an embedded finance platform. Via Swan's simple APIs, European companies can integrate banking services (accounts, cards, and IBANs) quickly and easily into their own product. Founded in 2019, the innovative company is providing super-smooth user experiences. 
Nebeus: Nebeus is a Barcelona-based cryptocurrency app and desktop platform that allows people to secure loans using their digital assets as collateral, as well as exchange, earn and securely hold their crypto in insured cold storage vaults.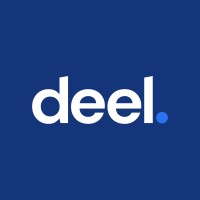 Deel: Deel is a global payroll solution that helps businesses hire anyone, anywhere. Using a tech-enabled self-serve process, you can now hire independent contractors or full-time employees in over 150 countries, compliantly and in minutes. Today, Deel, based in California, serves 4,500+ customers from SMBs to publicly traded companies.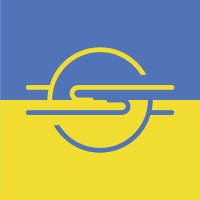 Safeguard Global: Safeguard Global is a future of work company that helps workers and companies thrive in the global economy. Backed by a data-rich technology platform, local expertise, and industry-leading experience, Safeguard Global provides end-to-end solutions to manage people and scale operations. With Safeguard Global, organizations can recruit, hire, operate and pay anywhere in the world, no matter where they are in their growth journey.
EUSPA: The EU Agency for the Space Programme (EUSPA) provides safe and performant space services, enabling synergies, EU innovation, sustainability, and security. EUSPA's core mission is to implement the EU Space Programme and to provide reliable, safe and secure space-related services, maximising their socio-economic benefits for European society and business.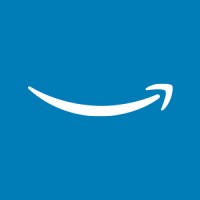 Amazon Business: Founded in 2015, Amazon Business simplifies the purchasing process to make it easier for its customers to get the products they need. They solve for its customers' unmet and undiscovered needs — continuously expanding their selection and adding relevant new tools and features.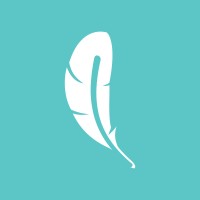 SafetyWing: The Californian company SafetyWing is building the first global safety net for remote companies, remote workers, and nomads worldwide. Their products are built and designed by a fully remote team of nomads distributed across three continents.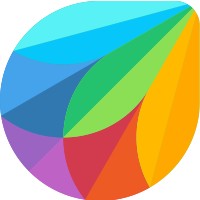 Freshworks: Founded in 2010, Freshworks Inc., (NASDAQ: FRSH)  on a mission to empower the people who power business, making it fast and easy for companies to deliver top-notch customer service and have high-ranking levels of employee satisfaction. The company builds tech that works for everyone, making it easy for IT, customer service, sales, marketers and HR to do their job. Find out about the exclusive benefits of the Freshworks for Startups program for EU-Startups members, and also check out John Crossan's talk during the summit.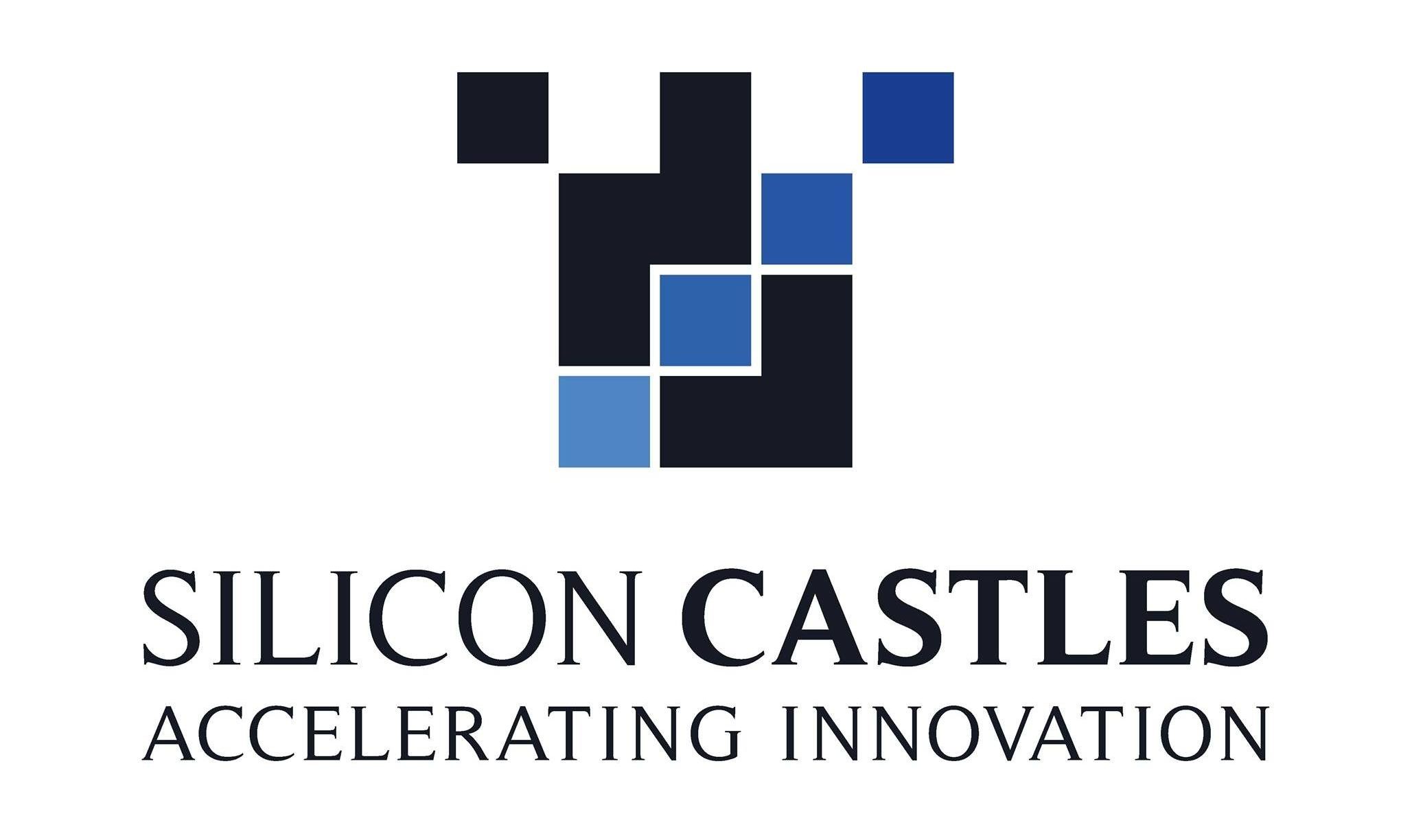 Silicon Castles: Silicon Castles is a tech company builder and strategic business accelerator that focuses on "European Diamonds" – tech startups that have a unique business idea solving a real problem, use scalable tech and outstanding intellectual property. The aim is to help European startups make the leap from having great tech and talent to becoming global success stories. The team will also be giving a masterclass on how to go from idea to global success.
Webex: Webex is a leading provider of cloud-based collaboration solutions which includes video meetings, calling, messaging, events, and customer experience solutions like contact center and purpose-built collaboration devices. Webex is based in California & was founded in 1995, the company ahs been paving the way in providing devices that are making the new world of hybrid work, work.
Dassault Systems: Dassault Systems, the 3DEXPERIENCE Company, is a catalyst for human progress. Dassault provides businesses and people with collaborative 3D virtual environments to imagine sustainable innovations. They have worked with hundreds of startups to support their dreams and help them scale-up and launch innovative and disruptive products onto the global market. Fundamentally, Dassault Systemes believes that the only progress is human, and startups are pivotal to driving it forward.
Marketer Hire: Headquartered in California & founded in 2018, the mission is to connect top marketing talent with experience from global brands and hot startups with businesses quickly and seamlessly. Marketer Hire provides the fast, easy way to get access to the world's best marketers. Its recent launch into Europe means you now have on-demand access to its global network of expert, pre-vetted marketers with zero financial risk and full flexibility.
Nestle Purina: One of the world's most iconic pet brands, Purina knows that many of us are pet owners, and the people working at Purina are pet owners themselves, that is why they know firsthand how important pets are in people's lives. They are committed to creating nutritious foods that will keep cats and dogs of all ages happy, healthy, and content. Unleashed, powered by Purina, is the startup accelerator fueling pet tech and pet care innovation – we'll have a dedicated pet tech session at the summit as well!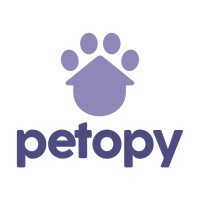 Petopy: Petopy is a London based startup that provides stress-free at-home veterinary services and telehealth services to pet owners With Petopy, your veterinarian is always with you – whether you want to make a video call or have your veterinarians visit you at home.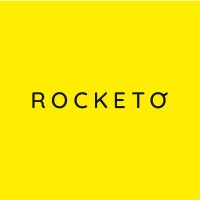 Rocketo: ROCKETO is a pet food innovator, closely mimicking how a dog might eat in the wild. It is entirely free of toxins and made by using ingredients only in their natural form – as supplied by Mother Nature since the dawn of time. Rocketo is based in London & was founded in 2017.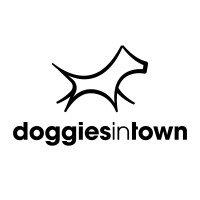 Doggies in Town: Doggies in Town is an all-in-one app for dog owners to easily find dog-friendly places, dog products, dog services, activities, events, and direct booking to pet services. Doggies in Town is based in Malaga & was founded in 2020, helping pet owners enjoy more recreational activities with their fur babies.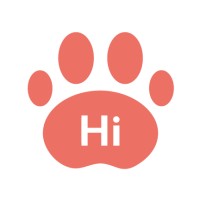 HiPets: For all busy but loving and caring pet parents, Warsaw-based HiPets is creating a mobile and web app that enables instant booking for all pet-related services – starting with a vet and ending up with pet sitting. Founded in 2020, we put them on our list of Polish startups to watch this year.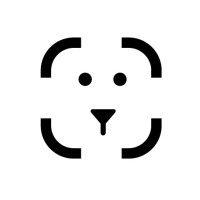 Animoscope: Animoscope is a telehealth service provider for pet owners, specializing in generating and exploiting data. The company empowers pet owners to make the right decision by making complex medical things easy to interpret. Animoscope is based in Paris & was founded in 2019.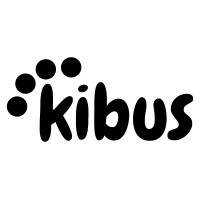 Kibus Petcare: Kibus Petcare meets the nutritional needs of pets through technologies that allow a tastier, healthier, and more natural diet. With Kibus, which is based in Barcelona, customers receive a robotic food dispenser and monthly packets of pet food.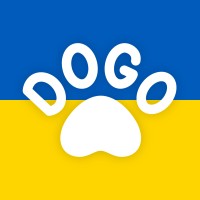 Dogo: Dogo is a mobile app for dog training. The Berlin-based company wants to make dog training easy, fun, affordable, and social. Since 2016, its app offers daily training that helps you teach your dog new tricks, and skills and spend quality time together.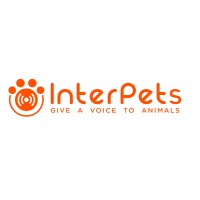 Interpets: Based in Munich, Interpets is on a mission to help us understand our pets. Founded in 2020, its tech helps us to become better pet parents by improving your understanding of your pet's emotions, behaviours, and health.
Exhibition Hall Floorplan 
As you can see, our exhibitor list represents a whole host of markets and industries. Make sure you don't miss the chance to feel the buzz of our exhibitor space by picking up your ticket now!
- Advertisement -