Remote team members and startups are on the rise globally. For many companies, especially software and tech startups, having a remote team has proven effective in encouraging a positive work-life balance and fostering creativity.
Team connectivity is a challenging yet essential factor for businesses and their success, more so now that quite a lot of startups have adapted a fully-remote or hybrid work methodology. For a company and team to go all for one and one for all, it's crucial to be in sync and have a good overview of what each person is working on at a given time. Many websites, applications and tools claim to offer solutions that allow businesses and teams to successfully improve their productivity and connectivity. But, the real question is, how can you find the right mix of services that help you be as effective as possible in this very fast-paced and competitive world we are living in?
We will take a step further and leave aside the most well-known apps and tools like Slack, Zoom and Asana. In this article, we will share a list of some European-born tools that are growing in popularity and are ready to take on 2022 (and beyond!) and help your team do the same.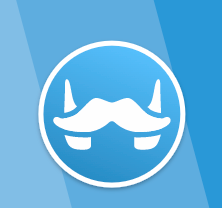 Franz: Being part of different communities often requires you to use different messaging platforms, which leads to too many notifications and no good way to make sure you get to all of them. That's what Franz is trying to solve. Born in Vienna in 2016, Franz is an app that centralises all notifications in one place for easier access and better visualisation.
Hey Space: Born in Wrocław in 2018, HeySpace is a chat and task management solution for teams. It allows you to centralise all information on one platform, giving team members the power to easily find and share relevant content at the touch of a button. It integrates with the most-used work apps like Trello, Google Calendar and Gmail, and its pro plan starts at €5/month/user.
Paymo: Paymo is a task and project management tool born in Romania in 2008. This powerful tool allows teams, small businesses and freelancers to manage projects and tasks, track work time and bill clients from the same platform to increase productivity, save time and centralise operations. With Paymo, your team, whether it's remote, hybrid or on-site, will run and collaborate as one thanks to a full range of features and templates that make project management and team collaboration easy.
SpatialChat: Founded in Cyprus in 2020, SpatialChat is a leading video chat for in-person virtual meetings. It helps companies spend less time on meetings and more time focused on creating value from the sessions they hold. The platform creates an enjoyable and casual working environment while retaining face-to-face connections. As it can be fully branded, it is possible to use SpatialChat as one of the main communication tools for company events.
Toggl: Born in Tallin in 2007, Toggl is the shared name of three sets of tools (Toggl Track, Toggl Plan and Toggl Hire) that elevate team productivity and eliminate stress in the workplace. Toggl Track is a web-based time tracking tool with desktop widgets and mobile apps. You can track your time to perfection, take accurate snapshots of how you spend your working days and analyse your productivity. Toggl Plan is a visual, intuitive and simple online project management software tool for small teams that helps you stay on top of your projects. View your team's progress in an easy-to-read status report and keep on top of any changes that are automatically added to your schedule with one click. It's an excellent tool for teams, small companies and freelancers.
Gossik: Gossik, founded 2021, is a Swiss tech startup in artificial intelligence developing a productivity assistant to help people have everything under control easily & get things done. Gossik is a personal productivity assistant who gets to know you to manage your tasks, appointments, daily planning, and scheduling while actively motivating you to get things done and notifying you when something needs your attention. The startup was one of the finalists in this year's EU-Startups Summit Pitch Competition.
Gmelius: This Geneva born startup is on a mission to build the first collaboration platform that lives in your work apps. Gmelius is a startup that offers a new way of connecting people in teams while making your company's administrator's life easier. It allows you to collaborate on projects right from the tools you already know and love: Mail, Slack, Trello and more connected in one place. It was founded in 2016.
Todoist: Created in 2007 in Barcelona, this productivity app is one of the OGs in the market and has built a good reputation throughout the years and currently has a growing user base of 1.5 million users from 195 countries. The free version gives you task management and reminders, leaving some added features such as sub-tasks, labels, and tags that can be useful for larger teams and businesses.
We hope this article has helped you discover not so well known and growing startups and tools that can supercharge your workflow and team connectivity. While we had to cut it down to 8 tools, there are actually plenty more web apps and tools designed to boost team connectivity in businesses and startups. To find the right mix of services for your business, start by determining what features and solutions you think you need. Then go ahead and try out different products until you eventually get everything worked out.
- Advertisement -