Regarded as the birthplace of western civilization and the original home of democracy and philosophy, Greece is a country steeped with innovation, creativity and invention. 
Fun fact: it's thought that Plato was the first to have an alarm clock and the Greeks introduced coins as a monetary system! 
With this as a cultural backdrop, it's no surprise that Greece continues to be a hub of creativity and forward-thinking. The startup ecosystem in Greece is growing and has been attracting more investments over recent years. In 2021, Greek startup funding hit over €500 million and a number of soonicorns caught European attention. 2022 seems to be a promising year for this beautiful Southern European nation, so we wanted to highlight 10 up-and-coming startups that we have our eye on for the year ahead. 
These are all Greece-headquartered early-stage startups, founded post-2017.
Prosperty – Founded in 2020, Prosperty is a proptech startup aiming to transform how people buy, sell, rent and manage properties, with a digital-first approach. The real estate market is perhaps less 'digitalised' than other sectors, and this is what Prosperty want to change. Offering integrated tech-enabled real estate services to make property-related operations simple, contactless, transparent and efficient – disrupting the industry. The startup also puts data at the heart of real estate, allowing users to more effectively assess the market situation, identify current and upcoming trends and make more effective forecasts. The use of innovative algorithms and data analytics reports provide significant value to homeowners and buyers/renters, helping them make more informed decisions. The young company is growing fast, currently with a team of over 40, and has raised about €1.1 million. The real estate market has been crying out for tech innovation, and Prosperty is paving the way. 
Pop Market – Joining the growing ecommerce market is Athens-based Pop Market. Founded in 2021, this online grocery delivery provider aims to deliver thousands of products in less than 15 minutes. Pop Market is pioneering the quick commerce market in Greece, building end-to-end infrastructure, including a hyper-local network of dark stores integrated with data-driven sourcing, distribution and last-mile delivery operations. Quick commerce, providing consumers with fresh grocery delivery at the click of a button is a trend that has completely taken over the world. Now, people across Europe are accustomed to the convenience this affords us, and it is a market where we are seeing continual activity, innovation and development. Pop is offering an exciting addition to Southern Europe and is scaling quickly. The startup has now raised over €2.9 million. 
Green Panda – Athens-based Green Panda is contributing to the growth of the circular economy in Europe, focusing primarily on the mobile phone market. While an estimated 2 billion + fully-working smartphones end up forgotten in drawers after users make upgrades, these phones really are just contributing to piling waste. Green Panda wants to give consumers the chance to get more value out of their phones with minimal hassle, by empowering them to sell them in the fastest, easiest and safest way possible, all while encouraging us to join the circular economy. With proprietary AI tech, Green Panda kiosks evaluate a smartphone's condition, from the smallest nick to serious technical issues, with unprecedented accuracy, allowing users to trade in and get paid for their old phone instantly. The startup is on a mission to take its kiosks global, working with trusted partners, including tech retailers, telcos and supermarket chains, to give everyone the chance to sell their phone. The company, founded in 2020, has now raised over €2 million. 
Finloup – Fintech startup finloup is one of the first Buy Now Pay Later (BNPL) providers in Greece, founded in 2020 with the belief that access to fair credit should be a human right. The Athens-based firm was launched with the aim to eradicate the toxic loop of bad credit, using tech and open banking to offer fair credit options to consumers at the checkout. Finloup wants to make a real impact on the financial lives of everyday consumers and is growing fast. BNPL solutions are one of the most popular ecommerce payment trends, but too often they can contribute to negative financial cycles. Finloup want to disrupt this. To date, the company has raised about €1 million to bring financial inclusion as standard. Further, the team is supported by leading fintech organizations including FinQuest, VISA Innovation Programme and Elevate Greece.
Woli – Fintech startup Woli has the vision to teach kids and teens good money habits in a  fun and secure way, giving them greater financial freedom and parents more peace of mind. Founded in 2020, Woli combines a mobile app, a prepaid Mastercard, smart parental controls and age-appropriate finance classes to empower young minds to earn, save and spend money responsibly. The young generation is undoubtedly the generation of all things digital, yet, children normally receive their pocket money in cash. In the increasingly cashless and digital-first society, it means that children are left behind in learning how to manage money. Woli wants to positively influence children's financial lives, helping them gain financial literacy and freedom from a young age, whilst giving parents full control and oversight. Already over 500 families have signed up to the app and the company recently picked up €700k  to fuel expansion across Southern Europe. 
Wikifarmer – Founded in 2017, Wikifarmer is a global platform on a mission to empower and educate farmers across the world whilst also connecting them with the open market to sell their products at fair prices. The farming industry is one rooted in tradition, Wikifarmer offers a marketplace full of content that provides information on modern, environmentally-backed agricultural practice guidelines. The educational content is universally accessible for free – giving farmers the latest scientific-technological advances and practical manuals that can help them upgrade their production and income in a sustainable way. Farmers produce the most valuable part of the food supply chain, but they are the ones getting the least value out of it. To solve this, Wikifarmer additionally offers a digital Marketplace where every producer can create a profile and upload products for free, gaining immediate and direct access to domestic and international markets. The efforts of the online platform has been recognized by the International Food and Agriculture Organization (F.A.O.) of the United Nations for its effort to contribute to sustainable development goals, drive positive social impact and reduce food waste.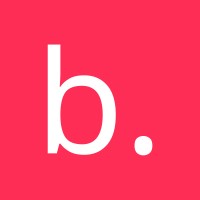 Bespot. – Launched in 2018, bespot is an AI analytics-enabled startup that is developing location intelligence solutions for the retail and hospitality industry. The aim is to empower greater insights to understand consumer traffic, analyzing the market, traffic and sensor data. The company offers location-based white-label mobile services and a location positioning SDK that uses machine learning techniques to accurately determine users' location in indoor and outdoor environments. The platform, 'Shopmind Insights' is then able to leverage data to unlock valuable insights about shoppers – including footfall trends, live heatmaps, customer personas, consumer preferences and other insights that can help businesses understand their customer journey better. By using the app, consumers in turn benefit from rewards picked up on their visits to different supermarkets, cafes, parks and shops. 
Codefunnels – Offering an all-in-one lead generation partner for small to large-sized companies, Codefunnels is on a mission to connect companies with the most relevant customers. The lead generation tool wants to empower companies to grow their businesses with smart marketing funnels, paid advertising expertise, bespoke content and proprietary data. Founded in 2018, the martech startup develops lead generation strategies that are tailored to each business's need, meaning teams spend less time looking for leads and more time closing deals. The company launches new verticals every month and already operates on an international scale, with content available in more than 30 languages and operating across 100 countries. Based in Patras, the startup also has offices in Estonia and Cyprus and has been entirely bootstrapped. 
Code4Thought – Founded in 2018, Code4Thought aims to bring pioneering technology to organizations in a sustainable and responsible way, either from a technical or human point of view. To this end, the startup exists to ensure that AI systems behave responsibly and are transparent and fair. The company advises on best practices for setting up appropriate processes and infrastructures to ensure that AI usage is responsible and can be trusted. . For example, Code4Thought worked with a company to analyze whether their AI algorithms, which were being used to supervise patients in hospitals, had been trained fairly and that decisions were transparent and explicable. Already, the impact-driven tech is used across different sectors including banking, insurance, telecommunications, and healthcare. In a world where AI is increasingly used, the need to ensure its transparency and reliability is more important than ever, and Code4Thought is offering a way to fuel this. 
Bewise –  With offices in Greece and Cyprus, Bewise wants to help businesses maximize performance while having peace of mind over security. Digital transformation is the trend of the decade, and there are few businesses that can survive without a digital presence and ICT solutions. Bewise is there to support companies by providing IT services to medium-large sized corporations for designing and implementing enterprise-grade IT solutions by integrating platforms and solutions. The company offers tailored solutions to fundamentally alter the way customers operate, work and handle IT security, fuelling a safe digital transformation. Launched in 2018, the firm has now helped over 300 customers in 7 different countries, completing 129 digital transformation projects. 
By the way: If you're a corporate or investor looking for exciting startups in a specific market for a potential investment or acquisition, check out our Startup Sourcing Service!
- Advertisement -