This year's International Women's Day has the theme to #breakthebias, encouraging us to imagine a world free of bias, stereotypes and discrimination – one that is gender-equal.
With the hard truth that all-female founding teams currently receive less than 1% of funding, it's high time there's a change in the startup and VC space. At the same time, a survey by Talent Works found that 62% of women in technology have experienced toxic work cultures within the last 5 years and it's believed that outdated stereotypes and ways of working are holding women back from accessing high paying jobs in traditionally male-dominated industries.
That being said, there are plenty of inspiring women in Europe's startup and VC space who are kicking ass every single day and encouraging a new generation of female entrepreneurship and innovation.
Today, on International Women's Day, there's no better time to highlight these women who are contributing to #breakthebias. We've put together this list of 100 inspiring women who are shaking things up. We publish this list every year, normally we keep it capped at 50, but this year, there were just so many women we wanted to celebrate!
PS. some of these women are going to be speaking at this year's EU-Startups Summit in Barcelona!
Addie Pinkster 
Addie is the CEO and founder of Adelpha, exclusively working with companies with a strong purpose. Adelpha supports companies that are solving an urgent problem with a unique, scalable solution, that meets value and ethical requirements – including integrity, authenticity, honesty, humility and hard work – and that are actively doing something to make the world a better place. in addition, Addie prioritises inspirational leadership in companies and focuses on female-founded ventures.
Adriana Freitas
Adriana is Partner at Muster Ventures, General Partner at Deepgreen Impact Ventures and co-founder of DataBeersBCN – quite an extensive CV! Adriana is an impact strategy and exponential business visionary, working with early-stage companies in the VC space as well as pro bono to offer to mentor and has over 20 years of experience in the telecom market. An active member of the Barcelona entrepreneurial community as a mentor, board advisor, and investor.
Alexia de Broglie
Co-founder of Your Juno, Alexia is a young entrepreneur that is shaking up the European tech scene with her female-focused fintech startup. YourJuno was founded in 2020 to bring about financial empowerment of women and non-binary people, closing the gender gap in financial education and confidence.
Alice Bentinck
Alice is a London-based entrepreneur who co-founded Entrepreneur First, one of the world's leading company builders, helping 2000 individuals build 300+ companies. She also founded Code First:Girls, a free part-time course for female students, and was awarded an MBE, a British Empire award awarded by the Queen.
Alice Zagury
Alice Zagury is the co-founder and CEO of The Family, a Paris-based startup accelerator with the mission to empower entrepreneurs in their quest for a repeatable, scalable and profitable business model. She is a champion of equal opportunity and supporting local talent no matter where it comes from.
Alina Bassi
In 2019 Alina founded Kleiderly in Berlin with the goal to recycle waste from the fashion industry. Kleiderly has developed an innovative method to recycle textiles waste into a durable plastic alternative. She was put on the Forbes 30 under 30 list and was elected among the top 75 Fellows out of 3000+ candidates (top 2.5%) to join a 9 month VC fellowship, run by Included VC. She is also the co-founder of the non-profit organisation, Founderland, which supports women of colour to raise investment.
Aline Vedder
Aline Vedder is a VC Investor at Lakestar. Aline has always been drawn to technological innovation and entrepreneurial challenges and has developed expertise in the fields of digital health, direct-to-consumer brands and fintech.
Alisée de Tonnac
Alisée de Tonnac is a Swiss entrepreneur who co-founded Seedstars World, a global startup competition covering 85+ emerging and developing markets. Alisée now serves as Seedstars World's CEO, having been featured in Forbes, Le Monde and Wired.
Ana Andonovska
Ana Andonovska has been featured in Forbes 30 Under 30 and is a co-founder of With Purpose. She has spent her professional life moving between the startup and corporate innovation world, working in edtech, impact, decarbonizing shipping, last-mile delivery. The With Purpose initiative went from 1 to 9 team members in one year and has helped 55 women.
Andrea Fernandez
Co-Founder of Vitamin, Andrea is a fintech leader with extensive experience in Finance, Asset Management, Venture Capital, and Consumer Marketing. She has a passion for disruptively building fintech businesses, authentically leading teams with pragmatism. Vitamin was founded in 2021 to make investing more accessible for women. The app aims to create a strong financial future for all women, empowering them to invest in the future and life they want
Angelika Burawska
Angelika Burawska is COO of SFC Capital, a firm that has invested in over 220 businesses. She was the first full-time SFC employee, joining the founder to build the business around SEIS investing and she has been central to establishing SFC's position today as one of the UK's top SEIS funds. She overlooks day to day operations, sets up structures and processes, initiates and executes projects that have been key for SFC's growth, and, most importantly, brings SFC's strategy to life.
Annalise Dragic 
At age 29, Annalise Dragic was appointed Partner at Sapphire Ventures, making her Europe's youngest VC Partner. She focuses on analyzing new investments and assisting portfolio companies, primarily in Europe and Israel. She is involved in Sapphire's investments in Adverity, Contentful, Currencycloud, GitGuardian, Matillion, Unmind, and Yapily, and worked on the firm's investment in Cazoo (NYSE: CZOO) and Wandera (acquired by Jamf). Annalise is based out of London and was named a VC Rising Star by Venture Capital Journal in 2021.
Anne Ravanona
Anne Ravanona is the founder and CEO of Global Invest Her, which is focused on demystifying the funding process to get more female entrepreneurs funded faster. She is also a regular speaker, including being a TEDx Speaker, and has been recognised for her efforts in publications like Innovate Finance, Elle magazine, SiliconRepublic and more.
Anne-Cathrine Preißer
Co-founder and VP of Product at Mushlabs, Anne-Cathrine is an entrepreneur on a mission to solve the global food problem. Mushlabs is a biotech startup using fermentation and fungi to create the next generation of sustainable foods.
Anne-Marie Imafidon
Dr Anne-Marie Imafidon (MBE) has gone from child prodigy to co-founder of award-winning social enterprise, Stemettes, inspiring +50,000 young women into Science, Technology, Engineering and Maths (STEM) fields. She was voted most influential woman in tech in the UK in 2020 and hosts the popular Women Tech Charge podcast.
Anya Navidski
Anya Navidski is the Founding Partner at Voulez Capital, one of Europe's first VCs for female founders, providing Seed and Series A capital for high growth businesses, especially within the femtech field. She has also assisted European government in the structuring and execution of an investment fund to facilitate the growth of tech SME champions.
Arfa Rehman
Co-founder of Chorus Health, Arfa is dedicated to social innovation, combining her experience in research, policy and product design to service impactful organizations around the world. Her company Chorus Health uses data and AI to help millions of women have an easier journey through menopause, and Serena Williams is a backer. Arfa was recognized in 2018 with a Women of the Future Award.
Audrey Tsang
Audrey Tsang is Clue's Co-CEO, the science-backed leader in femtech and trusted brand in menstrual and reproductive health, relied upon by over 12 million people in 190 countries. Audrey shares responsibility for leading the company with co-CEO Carrie Walter after serving as their Chief Product Officer. Before joining Clue, Audrey led products and teams at Pinterest, HotelTonight, and Yelp.
BaoY Van Cong
Target Global is a VC firm that focuses on more than just the traditional; its active approach ensures that it follows the entire lifecycle of the investment. Bao-Y has worked at Target Global for four years, with a particular focus on the edtech, consumer, and software industries. Prior to joining Target Global, Bao-Y was an Investment Banking Analyst and Associate at Morgan Stanley.
Carina Lopes
Carina Lopes is the Head of Digital Future Society Think Tank at MWC Barcelona. With an international experience of more than 10 years, Carina Lopes has worked with local governments, international organizations, and social entrepreneurs to accelerate and grow technological solutions for the common good
Carla van den Bos
Carla van den Bos is the Founder & Chair of the board at Meds²Go. Carla wants to inspire more women to start their own company, she believes in women supporting women and is a member of The Next Women to give women a stronger voice.
Carlota Pi
Carlota is co-founder and Executive President of cleantech Holaluz, voted the most valued energy company in Spain. Carlota has grown a diverse team of 117+ people over the last 10 years, with a 50/50 gender divide, and is driving Holaluz on track for 1 million clients by 2023.
Caroline Mitterdorfer
Caroline Mitterdorfer is the Founder and CEO of LEVY, on a mission to empower women by enabling them to decode their fertility, closing the reproductive health gap. Levy is geared towards women over 35 who have been unable to conceive for 12 months and women of all ages who have been struggling for 6 months. The aim is to support women and save them time and stress.
Caroline Noublanche
CEO and founder of Apricity. Apricity is the world's first virtual fertility start-up. The app matches patients to world-class fertility experts and allows them to do as much of the IVF treatment from their homes as possible. Caroline works closely with some of the leading fertility researchers to better understand the factors affecting fertility and maximise the chances of conception.
Cecilia Tham
Cecilia Tham is a serial founder, advisor and mentor. She founded Makers of Barcelona, FabCafe Barcelona and Allwomen.tech and is well versed with how to nurture an idea into a sustainable and successful business. She has given talks at TEDx, European Commission, IAM Fest, SHIFT, Open FAD and 4YFN.
Clare is the CCO of what3words, a London-based startup that is the world's first addressing system designed for voice (every 3mx3m square in the world has been assigned an address of just three words). With her on board, what3words has zoomed ahead, gaining €20 million of investment.
Conny Vandendriessche
Conny Vandendriessche is founder and Managing Partner of We Are Jane, alongside partners Muriel Uytterhaegen and Eline Talboom. As a European investment fund, they support companies where female leadership is prominent, offering financial, coaching and mentoring support.
Cristina Fonesca
Cristina Fonseca co-founded Talkdesk, Portugal's third unicorn, and with a mission to make Portugal more innovative, she served on the Global Agenda Council on Europe and was recognised as a 30 under 30 in Enterprise Technology by Forbes. She is now Venture Partner at Portugal's largest independent private VC fund, Indico Capital Partners, focusing on seed to Series A.
Daisy Hill
Daisy Hill is the co-founder of Zzish, one of the UK's most successful edtech startups. Daisy also cofounded Useful Music and finds her entrepreneurial drive in spotting problems in markets that are yet to catch up with tech developments.
Deepali Nangia
Partner at Speedinvest and co-founder of Alma Angels, Deepali is a champion of female and underrepresented founders. She joined Speedinvest in 2021 after previously working with Atomico, and was named as UKBAA Angel Investor of the Year in 2021. Alma is an angel community in support of female founders.
Dora Sabino
Dora Sabino is a cancer researcher turned entrepreneur, currently the co-founder and CEO of Blazar, a company using machine learning and statistical models on clinical data to improve cancer patient outcomes.
Doris Messina
Doris Messina is the co-founder and CEO of Tot and has been working in the banking industry for 20 years. During her career in Banca Sella, considered the most innovative bank in Italy, she launched services such as home banking, and the first Italian Challenger Bank.
Elizabeth Coleon
Elizabeth Coleon is the Chief Revenue Officer at Qonto, leading the Growth team comprised of Marketing, Partnerships, Sales, Acquisition, Revenue Growth and International. Prior to Qonto, she spent 5 years at PayPal, holding multiple positions in commercial growth, go-to-market and finance. Elizabeth started her career with 10 years of M&A and investment experience.
Elizabeth Varley
Elizabeth Varley is the founder and CEO of TechHub, which offered its community workspace facilities, events, workshops, advice sessions, contacts, PR and press opportunities. The global tech startup community was headquartered in the UK and operated TechHubs in seven cities around the world, having supported over 3000+ entrepreneurs. Due to the pandemic, TechHub had to shut down but Elizabeth is still inspiring women every day.
Ella Rytsola
Ella Rytsola is the co-founder of With Purpose, providing infrastructure to enable the next generation of female entrepreneurs in the Nordics to launch, run and grow purpose-led companies. Ella has worked both on the business side in management consulting and corporate finance, and more hands-on with sustainability issues in UN Women.
Emma Davies
Emma is co-CEO of Octopus Ventures, one of the largest VCs in Europe with £1.3 billion (around €1.5 billion) under management. Emma has a wealth of experience building world-class investment houses including J.P. Morgan, Perry Capital, Big Society Capital and The Wellcome Trust.
Evie Mulberry
Evie is a Managing Partner of Astia, a global organization that levels the investment playing field for entrepreneurial teams with women leaders. Evie is one of four members of the Investment Team for the Astia Fund, an early-stage venture fund investing in women-led companies. Evie joined Astia in April 2008 and led the organization's international expansion in addition to operational roles.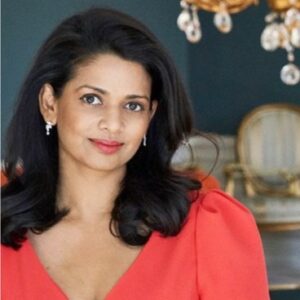 Fiona Pathiraja
Fiona is the founder of Crista Galli Ventures, a VC fund investing in European healthtech, deep tech, digital health and personalised medicine. Before founding CGV, Fiona worked as an NHS consultant for over 15 years and then decided to turn her hand to investing as she became increasingly frustrated by the lack of innovation in the hospital environment. She set up CGV primarily to help drive innovation from the 'outside in'. With offices in London and Copenhagen, the fund's £55 million portfolio already comprises an array of European healthtech start-ups
Grace Beverley
Founder and CEO of TALA and Shreddy, Grace is shaking up the DC2 fitness space. She is also the Natwest GBEA Young Entrepreneur of the Year and was named in Forbes 20 under 20d retail and ecommerce list when she was just 23. Tala recently bagged €5 million for its sustainable approach to fashion.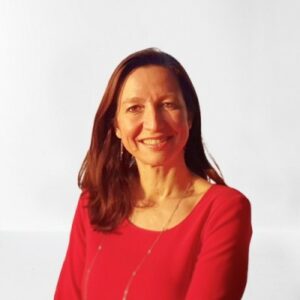 Helena Torras
With experience in the corporate and tech worlds and having been a CEO 3 times, Helena is now a CEO and investor with extensive knowledge of the EU tech startup ecosystem. She has been awarded the EUTop50 Investor Award, named as Investor of the year by D&I, one of the 100 leaders of digitalization in Spain by Invertia, Top100 influence women in Spain and the 30 tech Spanish people to follow on Twitter by Business Insider.
Ida Tin
Co-founder and Chairwoman of the Board of Clue, the world's fastest-growing female health app. Berlin-based Clue helps you understand your cycle so you can discover how to live a full and healthy life. Clue has more than 13 million active users, in over 190 countries, and has been featured in major media like The New York Times, New York Magazine and Forbes.
Isabell Weiser
Co-founder and CEO of The Plate, Isabell has extensive experience in the foodtech scene and is a young entrepreneur making waves in this sector. Founded in 2021, the company has already raised over $1.3 million for its creator-driven and community-loving platform for chefs, food entrepreneurs and food lovers from around the world.
Itxaso Del Palacio
Partner at Notion Capital, Itxaso is an investor that puts product to the forefront. Since moving to London in 2010, she has been an entrepreneur, investor and educator, having invested in more than a dozen businesses and taught entrepreneurship to around 2,000 students at University College London and Imperial College. Itxaso has a passion for helping entrepreneurs build their businesses, supporting them with her network, knowledge and positive attitude. She also teaches spinning classes!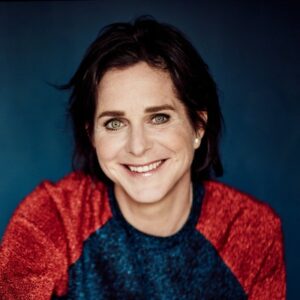 Janneke Niessen
CapitalT Co-founder Janneke NiessenJanneke is a Founding Partner at CapitalT, serial entrepreneur, angel investor, board member and diversity advocate. She has started and exited two international tech companies, is a prominent board member for several organisations and is often called upon by the government for advice. She has been named one of Harper's Bazaar Women of the Year, one of the 10 most prominent angel investors, Most Innovative Leader and EY Entrepreneur of the Year.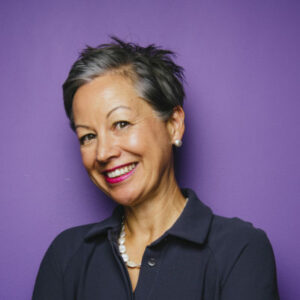 Jaqueline de Rojas
Jacqueline de Rojas (CBE) is President at techUK, bringing together all players in the ecosystem, as well as being President of Digital Leaders. She is an experienced Non-Exec Director serving on the boards of plc businesses like Right Move, a business advisor and mentor, and has been awarded a CBE by the Queen.
Jenny Saft
The founder of OVIAVO, Jenny is on a mission to democratize fertility solutions by lowering existing barriers. With OVIAVO, companies can support their employees with fertility and family planning benefits – including consultation, access to clinics, and treatments.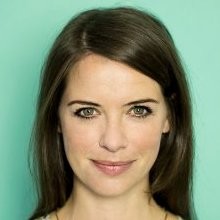 Jessi Baker
Jessi is the CEO and Founder of Provenance, a startup on a mission to bring more transparency to ecommerce and tackle greenwashing. Using tech, Provenance helps brands communicate their social and environmental impact, to power sustainability claims that are trustworthy and verified.
Jessica Stark
Jessica Stark is a co-founder and board member of SUP 46, Sweden's startup hub and membership-based community. She's also the CEO of StyrelseAkademi, Sweden's leading forum for the professional development of board members.
Kaidi Ruusalepp
Founder and CEO of Funderbeam, Kaidi is also former CEO of Nasdaq Tallinn Stock Exchange and of the Central Securities Depository. The first IT lawyer in Estonia, she co-author of the Estonian Digital Signatures Act of 2000. Funderbeam has investors from 130 countries and was awarded as the Best European Fintech startup in 2017.
Karina Kelly
Co-founder and CEO of Content Llama, Karina is revolutionising marketing from ecommerce companies. Content Llama's Digital Content Gateway sits between brands and retailers. The company has a vision to use their team and technology to become an extension to a retailer's in-house and outsourced teams, working in partnership to deliver the product-related content that retailers need to be successful online in today's ever-changing retail landscape.
Karoli Hindriks
Karoli Hindriks is an Estonian entrepreneur who founded her first startup at the age of 16. Today she's the CEO of Jobbatical – a platform removing the friction of international relocation by making immigration processes seamless through technology.
Karolina Lofqvist
Karolina is the founder and CEO of Hormona, a healthtech startup on a mission to revolutionise women's health with tech, closing the gender gap in healthcare. Hormona, founded in 2019, allows women to fully understand their individual hormonal cycle patterns, maintain hormonal balance through easy daily tips and engage with women in our community along with tracking and improving on hormonal symptoms.
Kat Borlongan
Kat Borlongan recently joined Contentsquare as one of the first Chief Impact Officers on a unicorn's exec team. She served under the Macron administration for over 3 years as Director of La French, a government-led mission built to bolster France's startup ecosystem. During her tenure, they created the world's most open tech visa, the French Tech Next40/120 program, a €25M meta-accelerator for underprivileged founders, and supported thousands of startups at the onset of the Covid crisis.
Katelijne Bekers
Katelijne is a young female entrepreneur, founder and innovator on a mission to bring about sustainable protein solutions. In 2021 she launched MicroHarvest, an early-stage biotech startup.
Katy Wigdahl
Katy Wigdahl, who joined Speechmatics in 2019, initially started her career in finance as a trained accountant, previously working at Unilever and Transversal. As CEO of Speechmatics she brings with her a wealth of experience in leading finance functions and improving the overall quality of data and decision-making.
Kike Oniwinde
Kike Oniwinde is the founder and CEO of BYP Network, a platform that connects black professionals with each other, and companies, startups and corporations. Reaching tens of thousands, the BYP Network has a job board, hosts events and has an app in 65 countries. Kike is also an ex-Great Britain javelin thrower.
Kristina Walcker-Mayer
Kristina has over 10 years of digital experience and is now the CEO and former CPO of Nuri, formerly called Bitwala. Before starting her roles at Nuri, she worked at German unicorns N26 and Zalando during their hyper-growth stages, where she led product teams for customer-facing mainstream products. Kristina has extensive career experience and knowledge in building up mobile strategies and creating innovative mobile solutions for major clients in the retail, television, NGO and automotive industries.
Laura Gonzalez-Estefani
Laura González-Estéfani is the founder & CEO of TheVentureCity, a new inspiring venture and growth acceleration model that helps diverse founders achieve global impact, with 45+ team members spread between Madrid and Silicon Valley. Previously, Laura spent 9 years at Facebook supporting growth strategies.
Laura Urquizu
Laura Urquizu is the CEO of Red Points. During her time in this position, she has been the driving force in making the company a globally renowned SaaS solution. In 2020, Laura was named one of the 100 Leaders transforming business by Business Insider and among the most creative people by FORBES.
Letizia Gionfrida
Bioresearcher, digital health founder and investment associate, Letizia is a woman with a wealth of experience. She founded Arthronia in 2018 – an AI-powered patient monitoring and rehabilitation digital health platform. She is also an investment associate with UK Innovation and Science Seed Fund.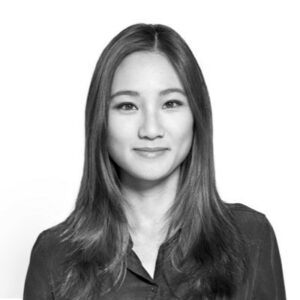 Lina Chong
Lina Chong is one of the leaders of Target Global's early-stage investment strategy and specialises in the German and Spanish markets. Before joining Target Global in 2018, Lina was an investor at Hasso Plattner Ventures. Additionally, Lina has an entrepreneurial background, in which she created two successful businesses: DealKeren, a coupon platform in Indonesia and Luster, a mobile-first commerce platform.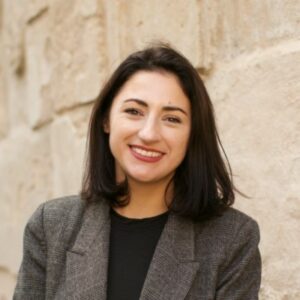 Lubomila Jordanova
Lubomila is the founder and CEO of Plan A, offering an award-winning science and AI-driven SaaS platform for businesses to manage carbon accounting, decarbonisation and ESG reporting. She is also the co-founder of Greentech Alliance and has been awarded many accolades, including Top 50 Women in Tech in Germany in 2021, Top 100 Women in Germany in 2020, and Forbes 20 under 20 in 2020.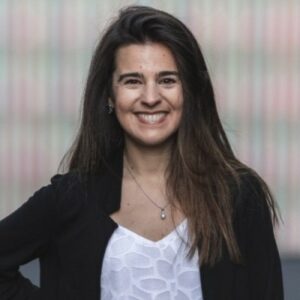 Luisa Buinhas
Luisa is an Aerospace Engineer specialising in mission analysis, design and trajectory optimization for spacecraft formation missions. She is also the co-founder of Vyoma, a new space venture aiming to solve space sustainability challenges.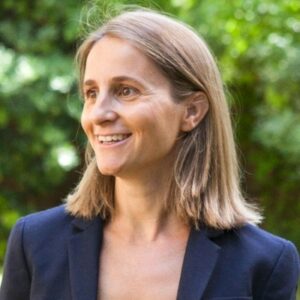 Lupina Iturriaga
Lupina founded Fintonic in 2012, and within one year the startup had 70k users and 36k downloads for its solution that is helping users across the world manage their finances better. The Fintonic app organises all your bank accounts, insurances and credit cards into one place – enabling you to keep a close eye on how you're spending and helping you save for those all-important treats. In 2019, the company raised €19 million, earning a valuation of €160 million. It now has 700k active users.
Mar Alarcón
Mar is a digital entrepreneur venturing in innovative and disruptive sectors that have social and environmental impacts. She is currently the founder and CEO of SoicalCar, pioneering the shared mobility sector. She is also Partner of Lanai Partners, investing in Spanish digital startups.
Margot de Broglie
Margot is the co-founder and CEO of Juno, a financial education platform built by women for women. She also founded Secret Sunrise in 2018 which won the Creative Impact Award in 2020.
Maria Pennanen
Maria Pennanen is co-founder of Accelerator Frankfurt and the current CEO and founder of Mindclip Behaviour. With over 20 years of entrepreneurship experience, Maria already has advised over a hundred startups. She is an expert in AI and blockchain technology and has been recognised as a fintech influencer in the German-speaking world
Marie-Helene Armstreiter
Marie-Helene is a renowned business personality and has been a trailblazing woman in the Venture Capitalist space. Lead Partner at SpeedInvest, one of Europe's most active early-stage investors, with more than €400 million AUM, 40 investors, and offices in Berlin, London, Munich, Paris, Vienna and San Francisco. She leads the Industrial Tech team, driving investments in manufacturing, logistics, construction and climate tech.
Mariya Gabriel
Mariya is the European Commissioner for Innovation, Research, Culture, Education and Youth, having previously been the Commissioner for Digital Economy and Society. She is actively promoting women's position in business and innovation in Europe and is part of developing the European ecosystem, promoting innovation and helping the move to a greener economy.
Mathilde Jakobsen
CEO and Co-founder of Fresh.land, Mathilde is on a mission to build a more sustainable food system, advocating that diversity is key to disruptive thinking that fuels innovation and success. Founded in 2015, Fresh.land connects farmers and consumers directly in a sustainable and equitable model, reducing carbon dioxide footprint from storage by 88% and food waste by 10%.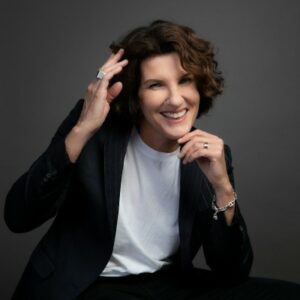 Megan Clarken
Olympian-turned-businesswoman, Megan is the CEO of one of France's most valuable unicorns, Criteo. Megan has been leading the transformation and whole new design of the company. Regarded as 'one of the most important figures in media' by Adweek, Megan has also been recognized in the 2020 HERoes 100 Women Executives List, 2019 National Organization of Women: Women of Power and Influence and the 2016 Multi-Channel News: Wonder Women, showcasing her ability to transform and maintain businesses, while also remaining a champion for underrepresented groups in media.
Merit Valdsalu
Merit Valdsaly is the CEO and Co-Founder of Single.Earth, aiming to make sustainable forest and land management the new norm. Merit is experienced in building scalable tech solutions and developing business strategies for new markets. Single.Earth is on a mission to offset corporate actions – providing a solution to the environmental crisis with scalable tech.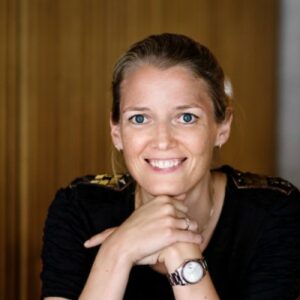 Mette Lykke
Mette Lykke is the CEO of the fast-growing social impact startup Too Good To Go, working with around 30K supermarkets, restaurants, bakeries, hotels that have surplus food and leading a team of 400+ talented Waste Warriors. Previously she was co-founder and CEO of Endomondo, a successful social fitness community based on free real-time GPS tracking of running.
Milda Mitkute
Milda Mitkute is co-founder of the Lithuanian unicorn Vinted – Europe's leading online marketplace for second-hand fashion. Vinted today counts over 34 million members across 13 markets. A team of over 500 people across Vinted's offices in Vilnius, Berlin, and Prague develop and support the platform's continued growth.
Miriam Wohlfarth
Miriam is a serial founder and founded one of the first fintech companies in Germany – payment service provider Ratepay. With her latest company Banxware (founded 2020), she revolutionizes the European lending sector and enables platforms to offer banking products. As a passionate founder, Miriam is committed to the startup ecosystem, cooperation between business and politics, and digital education through various advisory boards and initiatives.
Monika Tomecka
Monika is an entrepreneur and scientist, using her extensive scientific knowledge to build tech companies. Monika is currently the CEP at UFraction8 PL, and was named by a top 20 woman to watch in Scotland 2018 and Top 10 of European Women Who Tech in 2019.
Moojan Asghari
Moojan Asghari is the founder of Thousand Eyes on Me and a co-founder of Women in AI, a community of about 10k women across over 130 countries, including 28 ambassadors organising initiatives on the ground. Their activities include an educational programme for young girls, WAI2GO, events like WAITALK, and a founders award to recognise female founders in AI.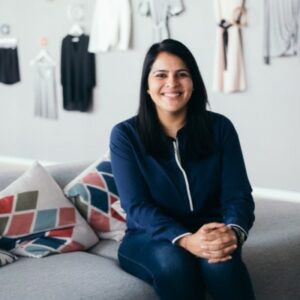 Namrata Sandhu
Namrata Sandhu is the CEO and co-founder at Vaayu, the carbon footprint calculator for retailers. Seeing retail's pollution challenges alongside environmental and human rights issues, she took up an in-house sustainability position at Arcadia before heading up sustainability for Zalando. With Namrata's vast experience and boundless passion demonstrated with Vaayu, the business counts Missoma, Armed Angels and Organic Basics among clients.
Nermeen Ghoniem
Co-founder of With Purpose, Nermeen is providing the infrastructure to enable the next-generation women entrepreneurs in the Nordics to start, run and grow purpose-led companies. The aim of With Purpose is to bridge the gender gap in entrepreneurship.
Nicola McClafferty
Nicola McClafferty is Partner at VC firm Partner. Before that, she was the co-founder and CEO of the online marketplace Covetique and investor at Ravensbeck and Balderton Capital. She currently serves on the board of startups like Manna Drone Delivery, Sweepr, Decibel and Lyst.
Nina Mannheimer
Nina is co-founder and CXO at Klim, a startup on a mission to scale up carbon farming. Nina also has experience working with Airbnb, Evermore Health and AKQA where she has led global launches and created brands. Klim enables farmers to transition to regenerative agriculture at scale by providing them financial support, knowledge, documentation tools, and a community via a digital companion.
Noushin Dianat
Noushin is a scientist entrepreneur and winner of the 2019 WomenWhoTech Challenge. With over 20 years of experience of leading scientific projects in the field of innovative therapeutics and tech, she successfully founded and worked as CEO of Cyprio and is currently working with Sartorius as well as being a mentor for Women of MENA in technology.
Ophelia Brown
Ophelia Brown founded Blossom Capital in 2017, having previously been at Index Ventures and LocalGlobe leading investments into startups like Typeform and Cuvva. Blossom is now leading the Series As of the 'courageous', linking EU and US players, and Ophelia is driving the ship.
Paulina Tenner
Founder of GrantTree, Paulina is also a writer and investor on a mission to inspire other entrepreneurs with her radical and fresh perspectives on transforming the workplace. Her debut book, Laid Bare: What The Business Leader Learnt From The Stripper (currently an Amazon Hot New Release), speaks about what it takes to be an authentic leader and build a transparent business.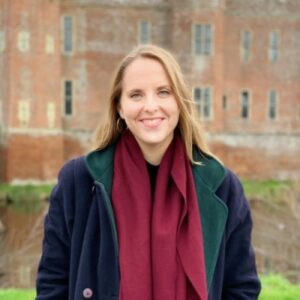 Rebecca Love
Dr Rebecca Love is a behavioural scientist and co-founder of Vira Health and Stella. She specialises in preventative medicine and how lifestyle behaviour can reduce later life chronic disease. She completed her PhD at the University of Cambridge, and has led work for the Mayor of London, World Health Organisation and UNICEF.
Sarah Barber
Sarah is CEO of Jenson Funding Partners and specialises in working with founders throughout their early-stage growth – from pre-seed to Series A. 18% of Jenson's businesses have a female founder – far greater than the 2.3% share of VC funding that women receive in the wider market.
Selma Prodanovic
Named "Startup-Grande-Dame, Selma is passionate about empowering people, especially women, and creating a better future through entrepreneurship and purpose-driven communities. She has worked with entrepreneurs, startups and angel investors in her career and is currently VP of the European Business Angel Network.
Silvia Hecher
Co-founder and CPO of Levy, Silvia is passionate about empowering women and couples by translating medical research into actionable information that can help with family planning and reproductive health. Silvia has an international education in information management, public health, scientific communication, and coaching
Simone Brummerlhuis
Simone is the founder of Borski Fund (investing in diverse teams), and The Next Women (providing female entrepreneurs with capital and resources). She is recognised as one of the 10 Women to meet in Tech by The Guardian, and in the Forbes' list of '20 women to follow on Twitter for Female Entrepreneurship and Business'.
Simone Strey
The co-founder and CEO of Plantix, Simone is an entrepreneur that is leading the digital transformation of agriculture. The Plantix app combines AI and expertise from leading research institutions to identify diseases and nutrient deficiencies affecting crops – helping farmers to optimize pesticide and fertilizer use, and therefore produce more, spend less and protect their environments.
Sissel Hansen
Sissel Hansen is a young Danish entrepreneur who founded Startup Guide, the publishing and media company often described as the Lonely Planet for entrepreneurs. To date, Startup Guide has created books for more than 50 different cities and regions. In 2019, the company committed to focusing on ventures that create positive economic, environmental and social value.
Sonia Neary
Sonia is the owner and managing director of Wellola, a healthtech software enabling healthcare professionals to reduce admin time and costs, eradicate no-shows and offer fresh ways to respond to client needs. The company, established by Sonia in 2016, had been focused on the mental and community healthcare market in Ireland and the UK but pivoted quickly during the Covid-19 pandemic to launch a secure patient communication portal.
Stephanie Redl
Stephanie Redl is the CTO and co-founder of SecondCircle, a company turning emissions into business opportunities. Founded in 2020, SecondCircle offers a service to industries to reduce their carbon footprint and enable a circular economy.
Talia Rafaeli
Talia Rafaeli is a founding Partner at KOMPAS, the early-stage investor for the built environment. Talia has extensive experience in the VC landscape, including her role as an Investment Director at Porsche Ventures. Her experience has given her a keen insight on sectors ripe for disruption and it is this understanding that has led Talia to establish KOMPAS for innovation in the built environment.
Tamara Littleton
Tamara is the founder and CEO of The Social Element, a social media agency that works with some of the world's biggest brands including HSBC, Nissan, Oreos, Peloton, Keurig Dr Pepper, Smirnoff and Visa to ensure their social media is creating genuine human connections with consumers. Tamara also co-founded Polpeo in 2013 – a crisis simulation platform that helps brands and their agencies withstand a crisis breaking on social through the use of simulation technology.
Tania Boler
Tania Boler is the co-founder and CEO of Elvie. Their flagship products, the Elvie Trainer (an award-winning app-connected Kegel trainer) and the Elvie Pump (the world's first silent wearable breast pump) are breaking barriers in women's health tech, and have captured the attention of Vogue, Women's Health, and were featured in Oscar's gift bags. The company just closed a funding round of 70 million.
Ulla Brockenhuus-Schack
Ulla Brockenhuus is Managing Partner of SEED Capital, Denmark's largest venture capital fund within the seed segment, investing in 15-20 of the most innovative tech startups every year. Over the last 20 years, Ulla has been an advisor, investor and member of the board for a number of startup initiatives.
Violetta Shishkina
Violetta is the founder of CADChain, Fe/male Switch, and Secret.Kiwi. She curated the 'gamepreneurship' methodology that became the scientific basis of the play to l/earn approach that underpins the Fe/male Switch – which is an educational game developing future female entrepreneurs. She has expertise in education, blockchain, finance and the CAD sector. CADChain was her first startup, launched in 2018.
Yvonne Bajela
Yvonne Bajela is a Founding Member and Principal at Impact X Capital, a UK-based venture capital fund founded to invest in companies led by underrepresented entrepreneurs across Europe. Recognized by 'Forbes 30 Under 30′ in 2020, she has invested over $250 million in startups across Europe, the Middle East, and Africa. Yvonne is also a startup mentor, female founder coach and World Economic Forum Global Shaper.
Do you have a nomination for next year? Send us an email to [email protected]
To keep your finger on the pulse of Europe's entrepreneurial stories, tech events and funding opportunities, make sure to sign up to the EU-Startups CLUB!
- Advertisement -