A few months ago, we published an article highlighting successful female-founded European fintech startups. This article mostly focused on later-stage startups that have years of success under their belts and are established brand names in their respective spaces.
In recent years, there has been slow but steady progress for more women becoming female fintech founders. According to Findexable, of top-performing fintech companies founded before 2010, less than 6% had a woman in the founding team. By 2018 and 2019, it was nearly 20%. In 2020, it was 30%. We also have an all-female fintech panel at this year's EU-Startups Summit – be sure to check it out!
We think that there are some exciting female-founded fintech startups that are just getting started and are set to build exciting companies that will be impactful for the sector and beyond. Amongst this list of female-founded fintech startups, they are all early-stage companies – they were all founded in the last few years (mostly during the pandemic!) and are Series A or earlier.
As finance has historically lacked diversity, financial products have been built for a mass-market, universal approach that fails to consider that different demographics have a unique set of problems and needs to be considered. These founders are building fintech startups that have diversity and inclusion designed into their products in various verticals within fintech including personal finance management to B2B financing, and insurtech.
These early-stage female-founded fintech startups, therefore, represent a new era of financial companies. They represent greater attention to diversity, intersectional thinking, and the future of finance.
Your Juno – Financial education platform for women and non-binary people. Founded in 2020 by two sisters and co-founders during the pandemic, Alexia and Margot de Broglie, it aims to close the gender gap in financial literacy, which is brought on by discriminatory financial information. Their app has courses on a range of financial topics from investing to saving for retirement where people can learn from financial experts that they can relate to. The company very recently picked up an additional €1.96 million. 
Jove – Jove is building flexible "fit for purpose" insurance products for drivers, freelancers, and consultants. They offer a bundle of insurance products including gadget, professional, health, and travel into one subscription. Founded in 2020 by Lizhen Cai, Duncan Stuart and Dave Smith, the idea for the business came from Lizhen's experience at her previous startup working with gig economy workers and understanding that self-employed workers need greater flexibility. Jove recently closed a €713k pre-seed round.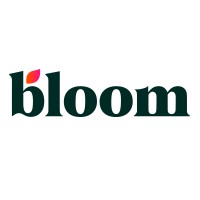 Bloom Money – Bloom Money is providing fair credit access to migrants and refugees. Bloom Money's app is set to launch in the UK, pending authorisation from the FCA (financial services regulator in the UK). The app will provide tools and a community to help migrants to build healthy financial lives. "Bloom Circles" will enable customers to easily borrow or save money within their community or social group. Bloom Money is based in London and was founded in 2021 by Nina Mohanty. Nina is passionate about financial inclusion, sits on the Steering Committee of the Joint Refugee Action Network, and previously worked in various fintech firms such as Klarna, Bud, and Starling Bank.
Lassie – Lassie offers pet insurance with a focus on preventative care. Many vet visits could be avoided if the owner had better knowledge on how to care for their animals. Through Lassie's app, owners can attend training on how to prevent common injuries and then they qualify for a lower insurance premium. Lassie has also launched Tass Fund, which distributes pet insurance to people who cannot afford to insure their pets. Founded in 2020 by Hedda Båverud Olsson and Sophie Wilkinson, Lassie is based in Stockholm. They have raised a total of €2.5 million and are gearing up to expand across Europe.
Finuprise – Finuprise is on a mission to empower individuals to make an impact through their investments. They are empowering retail investors to make informed investment decisions by doing the hard work of researching for them. Through Finuprise, users have access to sustainability data of 2000+ stocks.  Finuprise also has a community aspect built into their product where users can create playlists of their stocks (in a similar way to creating playlists for songs) and they can also ask questions and share ideas about investing with other users. Finpurise is based in Copenhagen and was founded in 2020 by Gaia Balossi and Heidi Lee.
Remagine – Remagine is the world's first digital, purpose-driven business bank. Their innovative platform empowers businesses through accounts, team cards, analytics, and payment solutions. They want to make money a force for good in the world by helping people and the planet thrive. Based in Berlin, they are offering banking services in Germany. Founded in 2020 by Julia Profeta Johansso and Sebastian Dienst, they have raised a total of €20 million.
Tot – Fintech banking platform that aims to digitize administrative and financial management for professionals, freelancers, and microenterprises. The firm aims to create a platform to accompany self-employed professionals or small business owners in different phases of their business, keeping them digitally connected with their accountants, bank, customers, and suppliers. Tot has been developed with the belief that small businesses are crucial to the economy, and they aim to give companies access to advanced administration and planning resources to help them grow. Founded in 2020 by Doris Messina, Bruno Reggiani, and Andrea Susta. Tot has recently closed a €2 million seed round.
Vitamin – They are working on enabling a strong financial future for women with tools and guidance. The platform has unique features like their "Discovery Mode" which lets their users experience investing without using their real money – this helps to reduce the fear and gives women the opportunity to invest safely with no risk of losing money. They have raised a total of €2.8 million, with their last round being their second pre-seed round of funding. Vitamin was founded in 2021 and they are based in Berlin. Even before Vitamin launched, the company was able to raise €1 million.
By the way: If you're a corporate or investor looking for exciting startups in a specific market for a potential investment or acquisition, check out our Startup Sourcing Service!
- Advertisement -