Home to fairytale landscapes made up of fjords, mountains, lakes and the magical northern lights – Norway is certainly a source of inspiration for innovation, creation, and a reminder of the wonders of the planet. 
It's a nation with a thriving economy, a welcoming and positive culture and a healthy startup environment. Norwegian innovation is at the forefront of embedding sustainability to the core of business purpose and aims, as much as practices. About 98% of Norway's domestic power usage is drawn from hydroelectric power plants – talk about future-proof approaches!! The Scandinavian country is known across the world for its forward-thinking and progressive outlook and approaches, and its startups are no exception – it's a community that's skyrocketing.
We've put together this list of top startups to watch this year and beyond! In our research, we focused on startups founded between 2019 and 2022. 
Wanda – Based in Oslo, Wanda is a tech and logistics startup delivering space as a service, in a convenient and affordable way. In the 21st century, space is certainly a commodity. At the same time, building compact and efficient cities is of utmost importance for sustainable living. Wanda wants to blend these facets together – giving people room for the things in life that really matter, and developing sustainable cities. Founded in 2020, Wanda uses tech and logistics to transform unused space into efficient and sustainable storage facilities – building compact and sustainable cities with efficient use of space. Wanda also contributes to driving the circular economy – viewing it as one of the most powerful tools to combat climate change. So far, the startup has raised €1.6 million and the team is growing fast – counting 18 nationalities. 
Spoor – Founded in 2020, Spoor is a software company on a mission to enable industry and nature to coexist – an important endeavour indeed. The Oslo-based startup's first service is using AI and computer vision to aid wind farm operations and developers to monitor bird activity in onshore and offshore wind farms. Tackling biodiversity and climate change holistically is viewed by Spoor as the path toward creating a sustainable future for the planet, and the startup is committed to using tech to do this, allowing our planet to live more harmoniously. Biodiversity has been identified as the next megatrend in tech, as we are increasingly becoming aware of the impact that human activity can have on ecosystems – a detrimental impact that then cyclically negatively impact the planet for all. Innovations and solutions such as the projects Spoor are creating are pioneering developments in creating a more sustainable future. 
Savvie – This Oslo-based startup wants to empower the food industry to build more sustainable businesses and is doing so with tech. Describing itself as a personal assistant for cafes and bakeries, Savvie is helping local businesses thrive, reduce waste, and optimize processes. Savvie translates large volumes of data into concrete bite-sized actions which bakery and café owners can utilize to improve their bottom line every day. Leveraging AI, the startup's powerful algorithms provide bakery and cafe owners with actionable insights and enable them to keep track of what and how much is left over at the end of each day to optimize ordering. Launched in 2020, the startup already counts over 250 active users. With a thriving cafe culture growing across Europe, and a massive swing towards embedding sustainability into operations, the young female-led company is set to soar.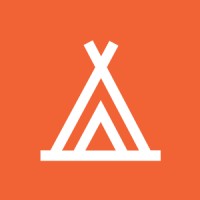 Campanyon – Pitching its position as a European leader in the camping market, Campanyon want to unlock nature – making the great outdoors accessible to everyone. Founded in 2020, Campanyon provides a space where campers and hosts can create meaningful connections with each other, explore their surroundings – all while sharing and protecting the environment and nature around us. The Campanyon platform enables campers and adventurers to explore and book a variety of experiences – from camping and glamping sites to hammocks, cabins and tents. Camping itself is a more sustainable form of travel, and the startup is advocating a local and meaningful way to explore this style of life. At the end of 2021, the Oslo-based startup picked up €1.5 million. 
Glint Solar – On a mission to accelerate the solar revolution, Glint Solar uses satellite data and machine learning to identify and analyze potential solar project sites – providing fast, valuable and actionable insights to solar development companies. Solar power has numerous benefits and harnessing the power of the sun is one of the most celebrated and promising ways that we can globally reduce our carbon footprint, and safeguard the planet for the future. One problem though – finding the perfect sites. Glint makes solar analysis simple and fast, fueling better solar project development. Founded in 2020, the startup has raised about €1 million so far in its goal to harness AI for good and promote cleantech as the future. 
Plaace – Founded in 2020, Plaace uses data and analytics to make vibrant streets and cities, connecting retail property owners, tenants and brokers to definite strategies, match with candidates and collaborate. The startup uses external data sources and analysis to help retail property owners, tenants, and brokers to define strategies, match with candidates and collaborate, unlocking the full potential of commercial properties and giving tenants the best conditions for success. So far, the company has raised €1.3 million in its mission to make cities better, and concepts thrive.
Fauna – Fauna aims to make sustainable actions rewarding. Founded in 2019, Fauna's social platform enables users to get points from a range of sustainable and local brands, which can be used to purchase rewards and treats. Both small and big choices are rewards – with points given for simply taking the bus, as well as for switching energy providers for example. The platform operates with a community vibe, so users can find new sustainable products, challenge themselves with quizzes, and connect with their friends whilst living more sustainably. At the end of 2021, 1600 people had signed up to Fauna with an additional 3000 on the waiting list.
ONNA – Agritech startup ONNA Farming aim to promote vertical farming as a unique opportunity to change eating habits and positively impact the environment. Food waste, meat-heavy diets, globalized supply chains, population growth, soil degradation and inefficient agricultural water consumption are just some of the challenges impacting the global food system. Coupled with the climate crisis, our world is facing future problems in food supply and demand. ONNA are developing plants farmed in an indoor, fully-controlled environment, enabling real-time regulation and optimization of growing conditions. It means that the plants are grown in a mineral solution rather than soil – eliminating the need for pesticides or other toxic chemicals. The vertical element allows for a smaller areal footprint – enabling farms to be built closer to cities, decreasing waste, decreasing air miles, and increasing local self-sufficiency. The pioneering company has already raised about €5 million and it's an innovation that looks promising, and important, for the future. 
Shepherd – Founded in 2020, Shepherd helps companies and teams bring greater structure and efficiency to meetings through collaboration. The Shepherd chrome extension plugs into Google Calendar and Google Meet, helping teams become more productive, allowing for collaborative, private and real-time note-taking. Notes can be easily shared to everyday team tools – including Hubspot, Slack and Notion. Already companies like Salesforce, Flexspace and Trella are using Shepherd as part of their productivity stack. In the future of work, we can expect more and more online meetings as increasingly teams grow global and run remotely. Ensuring these meetings run as smoothly and productively as possible relies on a productivity techs tack, and Shepherd is a pioneering solution. The startup has now raised about €450k.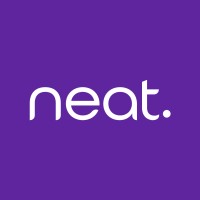 Neat – Based in Oslo, Neat designs simple and elegant video devices for Microsoft and Zoom, helping to make online meetings the best experience they can be, promoting enhanced and more engaged hybrid working and learning environments. Hybrid working is the future and Neat want to bridge the gap between in-room and remote participants of meetings. With advanced smart room sensor technology, Neat enables air quality to be monitored, allowing for healthier rooms, as well as people counting. At the same time, the device allows for optimal audio and video, so everyone is as involved and engaged as possible. Neat was founded in 2019 and has raised about €29 million. 
By the way: If you're a corporate or investor looking for exciting startups in a specific market for a potential investment or acquisition, check out our Startup Sourcing Service!
- Advertisement -