Italy. Home to culinary delicacies, history on every corner and the globally pursued dolce vita. Italy is a honeypot of activity welcoming visitors from all over the world to experience the facets that make this beautiful country unique.
It's not all indulgent food and beautiful architecture (although we do really appreciate these facets), Italy is also the 4th largest economy in Europe and has always been at the forefront of innovation – let's not forget the pioneering Italian innovator Leonardo da Vinci, hailing from Tuscan roots. 
So far though, Italy has had a relatively slow start to the startup ecosystem in comparison to bigger hubs like Germany or France. Italy ranks at number 12 for VC investment in Europe, with €3.6 billion raised in the last five years. The country has so far welcomed two unicorns (Yoox and MutuiOnline) and has 12 soonicorns we've all got our eyes on. Further, it's important to note that Italy has also been the birthplace of many unicorns which have relocated overseas in order to scale – such as London's Depop. 
In recent years, big steps have been made to scale up the startup ecosystem in Italy and pout it firmly on the European stage. Funds such as the CDP Venture Capital and the National Innovation Fund, Enea Tech for tech transfer, and the Recovery fund have been crucial to this. As a result, venture capital investment is growing fast. 
The Italian startup ecosystem is looking exciting for 2022. With increased funding available, increased access to new technology, a new generation of eager talent and innovators, growing access to capital, and low production costs  – there's little to hold the country back.
We wanted to put a spotlight on some of the up-and-coming Italian startups that are showing promising signs for the year ahead. In no particular order, here is our list of 10 Italian startups to watch in 2022 and beyond (all founded post-2018).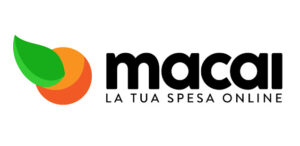 Macai – Founded in 2021, the Milanese startup envisions a new approach to digital supermarkets – focusing on offers, rather than speed. In November 2021, the company picked up a €2.6 million pre-seed round – this is the largest ever in the Italian market. Retail prices and speedy eco-friendly delivery are some of the ingredients of this Italian startup, with a long term mission to reshape the grocery shopping experience. Now operating in Milan and Turin, the company will be launching more dark stores in Northern Italy, with a long-term goal is to become the main player in Southern and Central Europe.
Wetacoo – Founded in Rome 2021, Wetacoo addresses the storage space needs of private customers and small businesses to offer a flexible solution based on customer centricity, tech innovation and in-house logistics. Wetacoo's customers can request that their items be picked-up where and when they prefer, securely stored in a warehouse and finally delivered back when requested. The company has so far raised €750k for its innovative tech which is changing the storage and delivery game in Rome. As an on-demand service, the company's offering couldn't be more flexible and can be used by everyone. 
Epicode School – Founded in 2020, Epicode is a revolutionary edtech startup dedicated to short intense courses that elevate people's training and skills development. The Rome-based company runs courses in 'bootcamp' style, enabling users to become web developers in just three months and immediately insert them into the working world. With 100% online courses, the content is fully accessible to all. It is also based on practice, with 70% of the course dedicated to putting learnings to work – a belief that you learn by doing. The young company has already raised €1 million and is set to further grow and expand as the European demand for web developers is only growing. 
PatchAi  – PatchAi is a cognitive platform that is advocating better patent engagement. Founded in 2019, the startup aims to transform clinical research into a more humane affair via technology. PatchAi's intelligent virtual assistant uses conversational frameworks to adapt personas, matching individual parents preferences and needs. The medtech startup has so far raised over €2.6 million. As the pandemic has accelerated the trend towards digital healthcare approaches, it's natural to predict that in 2022 PatchAi is well placed to enjoy further expansion. 
Wiseair – Hailing from Milan and founded in 2019, Wiseair is on a mission to enable everyone in the world to breathe clean air. The startup works to enable municipalities, citizens and businesses to measure and learn about air quality by creating actionable, solution-oriented data and information, and generating awareness. At the end of 2021, the young company closed a €1 million seed round and marked an exciting year to come. The startup offers a fit-and-forget sensor that measures the quality of air – that can be used in the middle of a city as much as in a small village. Through the Wiseair app, raw data is transformed into accessible and actionable information – so everyone can be more aware of the air they breathe and be part of the mission to clean up our airspace. 
BOOM –  Founded in 2018, Milanese BOOM, has been experiencing a period of fast and impressive growth. BOOM is a phot-techs startup that develops and manages digital tools o optimize the production and acquisition process of visual assets worldwide. The company offers an order system platform that streamlines entire photoshoot lifecycles, from booking to final delivery, as well as tools to facilitate the work of our network of photographers, helping them to keep track of their scheduled assignments and interact with all parties involved –  addressing the needs of local businesses and global companies alike in sectors of real estate, food delivery, e-commerce, fashion and beyond. We caught up with founder, Federico Mattia Dolci, in 2021, to hear more about their plans to transform visual content management through technology. 
Zappyrent – Proptech startup, Zappyrent, facilitates the rental of residential real estate from start to end – optimising viewings, payments and more. Using technology to make real estate faster, more convenient, and more trustworthy, Zappyrent is improving relations between landlords and tenants. Launched in 2019, the platform is operating across 7 cities in Italy (Milan, Rome, Florence, Bologna, Verona, Turin and Catania) and has a 2 hour record time of renting accommodation. As the millennial generation, and indeed the Gen Z, continue to rent over buy property, Zappyrent can expect an exciting 2022. 
Buddyfit – Offering a digital gym experience with live monthly classes with top trainers, Buddyfit allows users to track progress and you can also interact with your trainers when and if they want. With multi-modal usability, Buddyfit helps people look after their physical (and mental) wellbeing in a way that makes the most sense for them, wherever they like. The sports tech startup is headquartered in Genoa but has studios in Milan and Barcelona. The startup also has a commitment to plant a tree with every 100 workouts completed. 
FlowPAY – Tuscan fintech startup FlowPay is an open banking solution design platform that supports businesses with the optimization and automation of admin tasks, invoicing, and payments. The platform which was developed in-house by Flowpay, can be integrated via API. The startup is also developing use cases specifically for institutional operations that offer online services, ERP solutions, invoice trading, B2B ecommerce and digital wallets. As a pioneer in the open banking space for B2B payments, the company was acknowledged in 2021 by Crunchbase as a hidden treasure of Italian fintech, so it will definitely be interesting to see what 2022 brings. 
Abiby – Milan-based cosmetics startup Abiby, is offering an exclusive beauty box subscription service and is growing rapidly. The startup gives visibility to emerging premium cosmetics brands and trends from all over the world, that users would otherwise not know about or have the possibility to try, allowing the brands themselves to enter the Italian market. In 2021, the company received €2.1 million. With sustainability at the centre of the business' approach, the startup works with vegan and cruelty-free brands, and the box is entirely recyclable. 
By the way: If you're a corporate or investor looking for exciting startups in a specific market for a potential investment or acquisition, check out our Startup Sourcing Service!
- Advertisement -