Known for its breathtaking landscapes, Malta is more than just an archipelago in the middle of the Mediterranean Sea. As one of the world's smallest and most densely populated countries, it's a location of choice for many tech entrepreneurs, making it a small but growing startup hub. So far, the Maltese startup ecosystem has been mostly known for its e-gaming and blockchain sector, but it sure has a lot more to offer.
Since Malta is also a big tourist destination, the Maltese economy has been hit quite hard by the pandemic. On the bright side, there are many innovative startups that are still going strong despite the crisis. This week, we are introducing you to 20 exceptionally promising startups from Malta, founded between 2016 and 2020, which are continuing to grow nicely despite these rather uncertain times:
Elrond Network is providing a public blockchain infrastructure, designed to be secure, efficient, scalable, and interoperable. Founded in 2017, the Elrond team so far has raised around €1.8 million. Developers can use Elrond's technology to create decentralised applications and run smart contracts on its blockchain network. The wider public can use Elrond as a user-friendly gateway to the digital economy and businesses can lower some of their costs while benefiting from increased speed, security, and scalability.
VAIOT combines artificial intelligence and blockchain technology to create new ways of digitally accessing services and securely concluding legal agreements. The Malta-based startup enables both businesses and consumers to use a set of technologies called 'Intelligent Contracts', providing AI-based legal services. Since its founding in 2018, the VAIOT team has raised €4.5 million to deliver AI Assistants serving as innovative distribution channels as well as Legal Assistants.
Solfy is a fintech startup building an international ecosystem of banks, merchants, and customers. Banks provide loans to customers, and customers make purchases using the Solfy mobile app. Founded in 2018, the Solfy team has raised €1.2 million to help banks sell more credit products with less risk, get more clients, and increase the volume of retail transactions. Merchants can increase sales and customer loyalty, and customers have the privilege of free loans for happy shopping.
KTO Group is an online gaming startup that was founded in 2018 and specialises in agile software solutions, developing unique and innovative mobile, desktop, and app packages, as well as UX, design, and additional support services. Player Protection is core to the platform, which enables customers to have full control of their experience with important configurations such as deposit limits, play-time limits, loss limits, and reality checks. The platform also includes an industry-leading collection of Casino Games, including Live Casino and Game Shows.
Tryvium is a modern platform for booking hotels, apartments, B&Bs, and other accommodation, incorporating blockchain along with smart contract systems, to deliver real-world solutions to industry challenges. Using the Tryvium infrastructure, users can purchase tokens to make transactions and make reservations on the platform. Created in 2018, the decentralized infrastructure allows a direct host-to-client connection to facilitate the short-term property leasing market.
STASIS is a tokenization platform that allows investors to tokenize real-world assets. It combines the speed and transparency of the blockchain with the relative stability of fiat currencies, using the efficiency of distributed ledger technology to increase liquidity for securities. Founded in 2017, STASIS has developed EURS, a tokenized version of the euro, a 'stablecoin'​. The token is aimed at bridging the gap between decentralized finance and the off-chain market.
Efforce is a platform for tokenized energy savings. Created in 2018, the startup aims to make tokens the favourite way of monetizing and using energy savings worldwide, making it easier to optimize the use of energy around the globe. Through blockchain technology, contributors can participate in energy efficiency projects by acquiring tokenized future savings. Additionally, companies benefit from energy efficiency improvements at no cost, and the resulting savings are written in real-time on the blockchain.
Costa Media is a fast-growing iGaming affiliate company with websites in Europe and Latin America. They offer a variety of digital marketing and lead generation services through content marketing, pay-per-click advertising, and search engine optimization. Launched in 2019 by Portuguese founders, the Malta-based company has raised €550K to deliver constant A/B Testing and research on the best-performing campaigns to efficiently optimize their customer's goals.
EBO.ai was born in 2017 and is an AI-based virtual agent provider that helps companies build valuable, long-lasting relationships with their customers. The virtual agents target organization-specific problems and automate processes while keeping interactions with customers as human as possible. The aim is to reduce churn, improve customer experience, solve problems faster, keep costs low and reach bottom line. With an effective single dashboard, customers can manage all dialogues across all messaging platforms.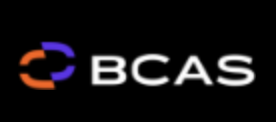 BCA Solutions delivers end-to-end legal and regulatory solutions to blockchain-based and crypto-asset-related projects and ventures. Founded in 2017, the legal startup offers services such as licensing, token legal opinions, regulatory advisory, blockchain implementation, and cybersecurity. Its mission is to cater to the fast-paced needs of these industries by providing services of the highest quality and aimed specifically at the needs of the clients.
Pixel.Bet was founded in 2018 with the mission to create a transparent and tailored iGaming experience for everyone that loves esports. The Malta-based startup creates an environment where players are safe and where they can feel at home. The Pixel.Bet team has decades of iGaming experience and set out to take full advantage of the growing market for esports betting.
FreeHour was founded in 2017 and provides a mobile application platform for students to share their timetable with friends and find mutual free lessons amongst each other. FreeHour also provides many other student relevant features and continues to grow with currently over 25,000 users. This number doesn't sound huge, but it makes FreeHour the go-to app for all students in Malta. FreeHour is already used by pretty much all major institutions in Malta and Gozo, and the startup offers a variety of effective ways for brands to target Maltese students.
Few was founded in 2020 and provides engaging sessions and experiences for your physical and mental fitness. The Malta-based startup is also supporting practitioners with integrated payment solutions, which means Few helps practitioners secure their revenue, provide them customer and performance data to enable an even better service and the continual flux of new clients, whilst giving them the opportunity to move their digital business across borders. Earlier this year, Few raised €250K in funding from Malta Enterprise and other investors.
Cashcow was founded in 2017 and is focused on generating valuable leads for a variety of partners and affiliation verticals. Headed by three Finns, Cashcow's flagship product is 'Casino Professor', an online casino comparison site which uses a distinctive character as the brand, and provides its visitors with online casino reviews and bonuses. Originally the site was focused on Finnish and English languages, however, its success has led to German, Spanish, Italian and Swedish language versions too, which have helped to spread Casino Professor all over the world.
Fyorin is a Malta-based fintech startup on a mission to change the face of business banking. Founded in 2019, Fyorin provides a business banking ecosystem that facilities business banking for SMEs and Financial Institutions. Fyorin offers SMEs the ability to access a wide range of financial products, tailored for their business requirements at any point in time, in a frictionless and effortless way – under one roof.
Rootz was founded in 2018 with an all-star crew of experienced iGaming professionals. With a heavy focus on innovative and efficient programming, lean but powerful graphics, and rich content, Rootz has built a platform that delivers the very best in online gaming management. Starting with Wildz, a trailblazing online casino, the Rootz platform is powering the iGaming brands of the future.
Fracture Labs was founded in 2018 and has been working on a multiplayer survival role playing game, called 'Decimated'. In this reality, civilization has collapsed, and a cyborg police force wields control over the wastelands. Players can either play a cyborg cop or a human citizen, and experience both sides. The Fracture Labs team landed €375K in funding last year, so keep an eye out for this gaming studio.
Xcoins is a Malta-based cryptocurrency exchange platform that set out to provide a quick and secure way of exchanging Bitcoin (BTC), Ethereum (ETH), Litecoin (LTC), Ripple (XRP), and Bitcoin Cash (BCH). Founded in 2016, Xcoins has already served more than 250,000 satisfied customers, from more than 167 countries worldwide. Xcoins enables its users to diversify their financial portfolio, and be a part of new investment opportunities like digital currencies.
CIVIQUO is one of the world's first Investment Migration Platforms. The startup was founded in 2018 and helps people find their next residency or citizenship destination. How do they do this? By bringing together a wide selection of alternative residency and citizenship solutions. In December 2019, the team landed around €1 million in seed funding to expand their solutions further.
Covery is a global risk management platform helping online companies prevent fraud, mitigate risks, and grow revenue. Founded in 2016, the main idea was to create a simple tool that can cover all business needs, from chargebacks prevention to AML/PEPs screening. Covery customers can create a specific 'risk logic' that analyzes the connections among locations, devices, identity, and behavioral patterns throughout the whole funnel – starting from registration, all the way through to the transaction and payout step.
By the way: If you're a corporate or investor looking for exciting startups in a specific market for a potential investment or acquisition, check out our Startup Sourcing Service!
- Advertisement -