In 2020 as restaurants closed and supermarkets became high health risk environments, consumer behaviour radically shifted and we experienced one of the most spectacular changes of course in recent history. This shift accelerated the adoption of meal and groceries delivery in unprecedented ways. The 2020 pandemic also revealed many unsustainable and unhealthy products. Consumers paid more attention to what they were eating and drinking, and how these products impacted their overall health. And so 2020 saw continued growth in interest in the next generation of European foodtech innovators, with funding reaching €2.4 billion according to Dealroom. European foodtech unicorns are now large, international players, catching up with their US counterparts.
This shift also includes drinktech startups and Europe has seen in the last one and half years an increase in investments, with established players raising important rounds but also a handful of incumbents grabbing some much needed media attention.
Here are some of those players who made the cut and who are shaking up 2021 and heopefully beyond:
Sensaterra announced in March that it has raised €1 million from various business angels, including Denis Fayolle (The Fork), to launch its digital platform for selling coffee, tea, herbal tea, chocolate and equipment directly from independent artisans, to all lovers of hot drinks. The startup is launching at a time when the hot drinks market (€663 billion in 2019, according to Statista) is beginning to seize the opportunity offered by digital technology to reinvent itself.
Vitibot has closed an €11 million funding round from its existing investors. The funds will be used to boost the company's flagship robot Bakus, and conquer more of the current global wine tractor market which represents €1.5 billion per year. Founded in 2016, Vitibot aims to develop planet-friendly wine-growing and agricultural practices. As the collective awareness of responsible consumption is growing, Vitibot's electricity-powered robot Bakus not only provides effective and concrete responses to sustainability calls, but also increases the safety of operators while protecting the vineyard and biodiversity.
ROMA AS and England National football star, Chris Smalling, have injected a six-figure sum into Virtue Drinks, a London-based brand that's on a mission to clean up the energy drinks market.  Established in 2016, Virtue Drinks, creates clean energy drinks which are all natural, with zero sugar or calories. They have two ranges available globally, Virtue Clean Energy and Virtue Yerba Mate, exporting to leading retailers in 30 countries.
British premium low-alcohol spirits startup, CleanCo, has secured around €7.8 million in funding. This latest investment takes the total now raised by the business to around €10.2 million. The company within the "nolo" (no- or low- alcohol) category received the cash injection from existing and new investors including: Ursula Burns, board member of Uber and former board member of Diageo, and Stonebridge PLC.
MiniBrew, founded in 2015 in Utrecht, Netherlands, offers an application that provides its users with guidance in every step of the brewing process. It also facilitates a delivery service for brewing ingredients. And it markets a portable smartkeg that is able to store the beer cold. And it also facilitates an online community where individuals can share their experiences. The startups raised around €7 million to date.
Danish industrial biotech startup Kaffe Bueno has landed €1.1 million from PINC (Paulig Group venture capital), Vækstfonden, The Yield Lab, and a Danish business angel. Founded in Denmark in 2016 by three Colombian entrepreneurs, Kaffe Bueno uses green chemistry and biotechnology to upcycle coffee by-products into active and functional ingredients for cosmetics, nutraceuticals, and functional foods. 
Zymoscope, yet another Danish drinktech startup, has announced closing a €960k seed round led by Danish angel investor Mads Heine and Vaekstfonden (The Danish Growth Fund), with accelerator-VC Rockstart as co-investor. Founded in 2019, Zymoscope enables microbrewers to gain insights into their brewing process and to reduce waste with sensor technologies. The technology sits in the current global craft beer market, which is expected to reach €414 billion by 2025 with a CAGR of 20%.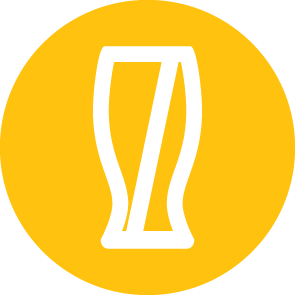 Online toolkit for surviving modern alcohol-free society, One Year No Beer, has smashed its €1.5 million funding round on Seedrs in just 1 day. Already attracting €1.2 million investment in the private stages of the round, One Year No Beer recently opened its campaign to the wider public. One Year No Beer was launched as a free service in 2015, by founder Ruari Fairbairns, who decided to take a break from alcohol following enormous social, peer and corporate pressures. 
Swiss startup Hempfy (2016) balances the "herbal bitterness, a rich taste and light carbonation" of low-CBD strains of cannabis, in wines, tonics, 'recharge water' and oils. Going further than drinks, though, cannatech products also spread into the health and wellbeing sector, being used for lotions, pain relief and more. The startup raised an undisclosed round in 2019.
Füd. Vitamin Energy was founded in 2016 by Philip Udeh, after struggling for many years with chronic fatigue due to Sickle Cell Anaemia – the UK's most common hereditary disorder.  Disillusioned by high sugar and artificially sweetened energy drinks, he decided to create something better. Their drink was seen on the UK Dragons' Den pitching tv show, and is now stocked in the UK's biggest supermarkets, also launching in the US earlier in 2021.
The above are just a handful of startups on our radar. And as the tech-enabled changes to our food systems seem to be only just underway, the opportunities remain big in the 2nd largest global consumer spending category.
By the way: If you're a corporate or investor looking for exciting startups in a specific market for a potential investment or acquisition, check out our Startup Sourcing Service!
- Advertisement -