In the beginning of this year, we introduced you to 10 super promising Netherlands-based startups to watch in 2021. Today, we've decided to zoom in and explore the 3rd largest Dutch city, The Hague, which also earned its place in our annual ranking of Europe's biggest startup hubs. Investment opportunities, startup and tech events, communities and hubs have made The Hague an exciting startup ecosystem.
For this post, we took a closer look and hunted down the most promising startups which are based in The Hague and were founded between 2017 and 2021. As signals for early success, we've been looking at factors like team size, funding, growth rate, innovation, market size. With this in mind, here are the 10 early-stage startups from The Hague to follow in 2021 and beyond.
VanBoven predicts the harvest of fresh products so that supply and demand can be perfectly matched. The result is less waste, short chains, and fair prices. Founded in 2019, the startup collects crop data in the field and uses smart algorithms to monitor each individual plant, head, and crop. Using this highly detailed information VanBoven delivers forecasts that can be built on. This benefits everyone, from farmers to retailers.​ 
Envision develops AI-assistive technology that empowers blind and visually impaired people with independence and access to visual information around them. Founded in late 2017, Envision has raised €1.8 million to develop a software that extracts different types of information from images and speaks them out loud, allowing users to read documents at work, find personal belongings at home, and use public transportation. The technology recognizes faces, describes scenes, detects colors, and more.
Finturi aims to use new technologies like blockchain and artificial intelligence in order to reduce administrative costs, increase security and automate processes thus making financing much more efficient and affordable for businesses. Since its founding in 2018, the startup has raised over €2 million in funding to enable SMEs to get asset-based financing. Finturi enables SMEs to maintain their relationship with debtors while getting paid for invoices early.
Quan is an employee well-being software that empowers organizations, teams, and individuals to leverage well-being towards success. Individuals take a comprehensive well-being assessment and receive personalized results containing action-oriented well-being insights. Founded in 2020, Quan provides practical and clear guidance to both individuals and teams on how to leverage their well-being data towards improved conversations, company offerings, and personal steps to better well-being.
Yabx aims to simplify financial access to the underbanked people in the emerging markets of Africa, Asia, and Latin America. Founded in 2018, Yabx uses technology and analytics to reduce the cost of delivering financial services, thereby bringing banking to the unbanked. Yabx's mission is to create world-class innovative products to improve the lives of people who do not have access to regular financial services.
Sibö is an innovative biotech startup developing new, efficient, and clean bio-materials to create sustainable solutions for the food industry. Their solutions include food ingredients, functional extracts, bioactive components, and biopolymers. The Sibö team trusts in alternative sources, such as insects, to create alternative and sustainable proteins and edible packaging. Founded in 2020, the startup has already raised over €100K to develop more sustainable solutions.
Zwart Tech is a social impact-driven startup which helps companies across the globe by building distributed IT teams with a vetted talent pool of Africa-based software engineers. Founded in 2020, Zwart Tech has raised over €500K to provide skilled tech talents in developing nations with access to quality international job opportunities. Zwart's goal is to elevate the socio-economic status of the regions while scaling high-performing remote teams across the world.
Mibo is a video chat app made for online meetings. Mibo aims to take the awkwardness out of virtual meetings by setting a 3D tropical island. Born in 2020, Mibo has raised €1 million to combine the informal environment and the freedom of movement with positional audio and real-time video image to provide casual users and companies with an alternative to virtual meetings, events, and workshops.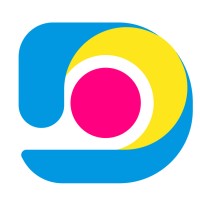 Dojoko is an AI-powered tech platform that aims to empower students and young professionals to connect, collaborate and identify like-minded peers, mentors, and learning and career opportunities that meet their needs. Since its founding last year, the student network has raised over €275K in funding. They also organise events, conferences, and partnerships with other organisations to provide students with more knowledge and opportunities.
Doculayer.ai
is an intelligent content platform that processes and manages unstructured information, such as scanned documents and images, using innovative Artificial Intelligence and machine learning technologies. Founded in 2017 with €3 million raised in funding, Doculayer.ai has built a platform that enables organisations to automatically analyse, enhance and enrich large quantities of data, which they can turn into business value.
By the way: If you're a corporate or investor looking for exciting startups in a specific market for a potential investment or acquisition, check out our Startup Sourcing Service!
- Advertisement -