Back in January, we hunted down 10 promising Lithuania-based startups to watch in 2021. A startup-friendly regulatory environment, an open data policy, and some governmental support has helped Lithuania to slowly but steadily grow into a vibrant startup ecosystem.
This week, we decided to explore its capital, Vilnius, known for its beautiful medieval old town, and being home to the country's first unicorn, Vinted. Most recently, the city also made it into our annual ranking of Europe's biggest startup hubs. 
For this post, we've scouted exceptionally promising Vilnius-based early-stage startups founded between 2018 and 2021. We took into consideration factors like team size, funding, growth rate, innovation, market size. With this in mind, here are 10 Vilnius-based startups to watch for in 2021 and beyond.
HeavyFinance is a marketplace to invest in mortgage loans to help businesses in farming, forestry, and infrastructure. Founded in 2020, HeavyFinance has raised over €200K to provide an opportunity to invest in loans backed by heavy machinery. The benefit of heavy equipment as collateral is the liquidity of this type of asset. Heavy machines are easier to sell than real estate and don't lose much value in times of uncertainty.
FOROS is a green investment platform. Founded in 2020, FOROS has raised €1.2 million to develop its platform and offer features that estimate the value of the forest, as well as the buying and selling of the forest land via digital forest auctions. By allowing forest owners to reap financial rewards from their forests sustainably, FOROS ensures healthy management of forest lands around the world.
Freidesk is on a mission to help companies save time by ensuring carrier and quote search, cargo control, documentation, and payment processes execution. Founded in 2019, Freidesk allows companies to quickly and effortlessly find all the information they need in one place. Features include order status, integrated communication, an indication of the lowest possible delivery price, and guaranteed cost transparency.
Inbalance grid was founded in 2018 and is developing intelligent electric vehicle charging solutions for businesses and grid operators. The startup designs, customizes, produces, and implements solutions that use existing electrical capacities and manage them through cloud-based software and controllers integrated on their charging points. Since its launch, they have raised nearly €1 million in funding.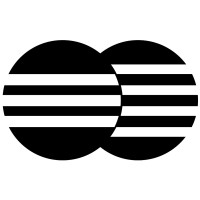 Biomatter Designs is developing pioneer technologies for generative protein design combining synthetic biology and AI. Born in 2018, the biotech startup has raised €500K to develop a generative AI platform tailored specifically for protein science and experimental tools for efficient collection of biological data. They also develop biological design, data acquisition solutions, and customizable artificial intelligence algorithms.
Fleming is a digital healthcare solution enabling people to receive medical consultations from anywhere. Launched in 2020, Fleming has raised €1.3 million to reconsider the process of obtaining health care service. The virtual care platform connects patients with doctors and helps to manage everyday health, thanks to smart data monitoring incorporation and a medical AI library.
PayRay is a neobank that provides financing services from factoring to loans for businesses of different sizes that can stabilize working capital flows and improve performance through their services. Founded in 2018, PayRay's services are distinguished by flexibility, quick decision-making, and insight into customer needs and business specifics. 
Travel Union was founded in 2019 and provides a digital banking platform offering payment and loyalty solutions for consumers, with a focus on families with kids (at the age of 7 upwards), but also for businesses. The fintech startup's integrated offering includes a mobile banking app, online banking, and payment system for businesses, and a unified loyalty program.  
1StopVAT offers a complete automated solution for e-commerces to be VAT compliant. Born in 2019, the startup's solutions include VAT registration, VAT compliance, and VAT consulting. 1StopVAT API solution enables customers to consolidate multiple payment gateways and websites in a single dashboard. This allows powerful integration flexibility across numerous businesses.
Dserve was founded in 2019 as a modern affordable self-checkout for fast-food restaurants and convenience stores. With Dserve, businesses can boost sales, improve customer experience, and cut labor costs. Its cloud-based self-service solution ensures smooth operations, increases customer loyalty and retention. Dserve also enables customer feedback and an admin dashboard where owners can manage all in one place.
By the way: If you're a corporate or investor looking for exciting startups in a specific market for a potential investment or acquisition, check out our Startup Sourcing Service!
- Advertisement -