Communication is key to get your brand and vision recognised. Especially when you're just starting your business and trying to build a community around your brand, there's no better way to communicate your business' value than through great content. For startups, content must be a fundamental pillar of their communication and marketing strategy.
Although most startups have a website and social media profiles, and some even run a newsletter, many of them don't take enough advantage of the many opportunities these communication channels have to offer. It is common for a startup to choose communication channels without planning a strategy to follow. The two most frequent mistakes are trying to be present on all platforms and share all sorts of content just because competitors are doing it.
The truth is content and communication require a solid plan and strategy to improve brand awareness, customer acquisition, and lead generation. Otherwise, you end up wasting time, money, and many other resources. Facebook, Twitter, LinkedIn, Instagram, and Email are the most used communications channels and all of them are great for promoting your brand and building a community. However, it's important to understand how content is delivered through each of them, and how to make the most out of it. 
Luckily, there are thousands of tools to make communications and content teams work easier, empowering them to focus on delivering quality content that attracts new customers and builds stronger relationships. Here are 15 content and communication tools helping startup teams all over the world to grow their businesses and visibility:
Crowdfire
Crowdfire is a social media tool used by businesses and individuals to drive social media engagement and growth. Crowdfire works with Facebook, Instagram, YouTube, Twitter, Pinterest, LinkedIn, WordPress, Etsy, Shopify, Medium, 500px, Vimeo, and many other platforms.
With Crowdfire, marketers can compose their own posts and schedule them to go out at any time, without crafting separate posts for each individual social profile and automagically customize posts for all your profiles.
They can also keep an eye out for any updates on their website, blog or online shops; and create quick posts about the update to easily share on all social profiles. Businesses can optimize their Twitter account with features like Non Followers, Fans, Recent Unfollowers, Recent Followers, Inactive Following, Smart Feed, All Following, Competitors Followers, Keyword Search and Friend Check. Try Crowdfire now!
Plans and Pricing:
Free – Includes 3 linked accounts for Facebook, Instagram, Twitter and LinkedIn, and up to 10 scheduled posts per month. 

Plus – Includes 5 linked accounts for Facebook, Instagram, Twitter, LinkedIn, Pinterest, and up to 100 scheduled posts per month. Pricing is $7.48/month.

Premium – Plus 10 linked accounts for all social media platforms, advanced analytics and more. Pricing is $37.48/month.

VIP – Plus 25 linked accounts for all social media platforms, up to 800 scheduled posts per month, competitor analysis and more. Pricing is $74.98/month.
All memberships include unlimited article and image curation, hashtags recommendations, and auto-tailored posts for each platform with preview before posting.
Livestorm
Livestorm is a platform that easily connects teams on the device of their choice to create powerful communication strategies. With Livestorm any marketing, sales, customer success, or HR team can easily create online events for their audiences. 
Livestorm can adapt to any kind of event: from meetings, webinars, conferences, online courses, podcast interviews, and/or product demos, empowering businesses to create a more varied content strategy. 
Teams can organize each stage of the event, from email promotion to analytics, empowering businesses to increase audience engagement and build a stronger community around their brand. Try Livestorm now!
Plans and Pricing:
Starter (free) – Instant meetings with up to 4 people, up to 20 minutes per event, up to 10 registrants per event. 

Premium – Instant meetings with up to 12 people, up to 4 hours per event, unlimited event registrants. Pricing starts at €89/month and goes up depending on the number of hosts. 

Enterprise (custom pricing)  – Additional services such as multiple workspaces with unified billing, and premium training with a Livestorm expert.
All memberships include all features, unlimited events, and unlimited moderators.
Brand 24
Brand24 is an app that helps brands of all sizes to identify and analyze online conversations about their brands, products, and competitors. Companies get instant access to brand mentions across social, news, blogs, videos, forums, podcasts, reviews, and more.
Businesses can take action in real-time and engage in discussions relevant to their business. With Brand 24, Social Media Managers can protect the brand's online reputation. They get instant alerts for negative mentions and engage in key conversations before it's too late. They can follow up on positive comments from their brand ambassadors and respond to a dissatisfied customer before the story gets ahead of them. 
Users can pinpoint their industry influencers to make conscious decisions about who to work with. Brand 24 allows teams to measure their marketing and PR efforts, track engagement, and access automated reports. Try Brand24 now!
Plans and Pricing:
Plus – Includes 5 keywords monitoring, 5K mentions per month, 5 users, update every 12h, data analysis, Facebook, Instagram, and Slack integrations, Social Media monitoring, newsletter, and podcast monitoring. Pricing is $49/month.

Premium – Everything in Plus, 10 keywords monitoring, 100K mentions, 10 users, update every hour, and PDF reports. Pricing is $99/month.

Max – Everything in Premium, plus 20 keywords monitoring, 250K mentions, 99 users, real-time updates, interactions, and consultancy. Pricing is $199/month.
Grammarly
Grammarly
is an AI-powered digital writing assistant that helps individuals and teams write more clearly and effectively. Grammarly works across multiple platforms and devices to empower users whenever and wherever they communicate.
Grammarly uses a variety of innovative approaches, including advanced machine learning and natural language processing (NLP) to support clean, mistake-free writing and offer suggestions for better spelling, grammar, and tone.  Improving written communication leads to fewer customer misunderstandings, complaints, and long response times, high-quality content that's consistent across channels, higher brand loyalty and reputation. Try Grammarly now!
Other features include:
Snippets: Preset response templates for quick communication with the ability to insert commonly used messages and content in just a few keystrokes.
Brand tones: tone profiles that specify which tones team members should use and which they should avoid.
Multiple style guides: The ability for large teams to create and customize up to 50 different style guides within a single organization.
Analytics: New analytics dashboard metrics that make it easier for leaders to identify communication trends, strengths, and metrics for continuous improvement.
Plans and Pricing:
Free – Basic spelling, grammar, and punctuation suggestions.
Premium – Style, clarity improvements, and additional advanced corrections for $12/month.
Business – Professional and clear communication for teams of 3 to 149. Pricing starts at $12.5/month.
Restream 
Restream is a multi-streaming service that allows teams to broadcast live content to more than 30 streaming platforms simultaneously. Users can stream to YouTube, Facebook, LinkedIn, Twitter, Twitch, and other popular platforms all at once, from one account. There is no limit on the number of platforms to stream to.
With Restream users can reach, engage and monetize a wider audience by streaming to multiple platforms simultaneously. Restream Studio allows users to invite guests to their live streams, add logos, overlays, and backgrounds, and even add Call to Action messages on screen for a higher engagement. The platform also enables users to stream pre-recorded videos live. And while videos are being live-streamed, hosts can read and reply to messages from multiple streaming platforms on one screen. 
Some of the features include no streaming limits, over 20 channels to stream to at the same time, analytics, a scheduler tool to make pre-recorded videos go live, and integrations with services and encoders such as Ecamm, Zoom, OBS. Try Restream now!
Plans and Pricing:
Free – 30+ platforms for multistreaming, compatible with Zoom, OBS, vMix, XSplit, Elgato, and Restream Studio.

Standard – Everything in Free, plus 1 custom platform or extra channel, streaming to Facebook Pages or Groups, recording – 6 hours/stream. Pricing is $16/month.

Professional – Everything in Standard, plus 3 custom platforms or extra channels, no Restream branding, Restream Studio Pro with custom logo and graphics, recording – 10 hours/stream. Pricing is $41/month.

Premium – Plus 10 custom platforms or extra channels, 25 video storage, recording – 20 hours/stream, and more. Pricing is $83/month.

Business – Plus 20 custom platforms or extra channels, 50 video storage, recording – 20 hours/stream, and 4 hours of video uploads. Pricing is $249/month.
Setka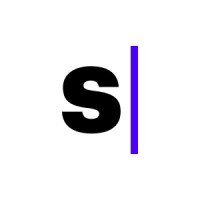 Setka is a content creation platform helping content creators, designers, and engineers work more effectively, on their own and collaboratively. Setka provides a variety of features beyond content creation, such as branding, interactive and mobile design, and SEO and web best practices.
With Setka Editor, content teams can use pre-designed templates and components to easily brand, style, and layout everything that gets published on their blog or digital publication. Whether it is a new campaign or a site, teams can easily create an interactive reading experience that boosts scroll depth, time spent on-page, and overall engagement.
Teams can also create product copy for B2B and e-commerce brands, and for sponsored content, Setka makes it easy to make use of any available brand design assets and color palettes, so brands can deliver distinctive content no matter where they publish. Try Setka now!
Plans and Pricing:
Starter – Includes flexible layout with grids, custom backgrounds, preset animations, responsive layout 
and mobile preview, content branding, and standard live chat support. Pricing is $150/month.

Pro – Plus custom animations, built-in image editor, unlimited custom templates, collaboration, and CMS integration. Pricing is $500/month.

Enterprise (custom pricing) – Roles and permissions, custom CMS integration, export article in JSON, custom components API, dedicated customer
 success manager, and premium live chat support. 
JetSend
JetSend is a platform to send, manage, and track all emails. From abandoned carts, account confirmations, shipping notifications and password resets, JetSend allows teams to craft and monitor communications with customers. 
Teams can access engagement insights thanks to JetSend's algorithms and AI technology to guarantee accurate numbers for every email. With each dedicated IP purchased, JetSend provides a dedicated deliverability team to manage and maintain a high-standard sending reputation.
The platform offers simple suppression list management with built-in guardrails to ensure all communications remain GDPR compliant. JetSend also has flexible API integrations with Curl, node.js, Ruby, Python, PHP, and Javascript. Try Jetsend now!
Plans and Pricing:
Pricing depends on the volume of emails sent per month, starting from 10K emails for $8, 150K for $39, to 1.5 million for $559. Custom pricing is also available. 
Averox SEO Master
Averox SEO Master offers SEO tools that allow businesses to save huge costs on non-productive advertising. With Averox, companies can Increase traffic and improve visibility, ranking in search results.
The solution gives teams full analysis on their competitors and their source of traffic, most searched keywords on the internet and industry trends, bounce rates, average time spent on a site, number of page views, and estimated traffic value, all its sources. Teams can also extract all the backlinks of any domain and find the potential link-building targets to place their own links.
Averox's website audit and performance feature allow teams to scan all pages of any website and provide the on-page data including critical errors that may have a significant impact on the site's rankings. The Rank Tracker is built to check the positions of keywords in the search engines, and the Keyword Finder provides a list of keywords that are related, similar to or suggested for a specific term. Try Averox now!
Plans and Pricing:
Professional – $40/month

Agency – $199/month
Both memberships include all features for competitors watch, website analysis, rank tracker, and keyword finder and data. 
Revealbot
Revealbot helps teams to simplify ad campaigns' automation running on platforms such as Facebook, Instagram, Google, and Snapchat. Teams can create flexible schedule settings and a wide variety of automated actions to manage ad campaigns. 
Users can control spending limits and adjust budgets, scale most profitable ads and pause underperforming ones, start and pause campaigns on a custom schedule. Revealbot provides custom reports helping marketers to understand how their audiences perform.
Users can also promote Facebook and Instagram posts automatically based on conditions they define using the auto-post boosting feature. With the bulk creation tool, users can create ads in bulk from scratch or use existing Facebook posts, build multiple variations of creatives and split audiences to find such a combination of a creative and a copy that would deliver the best results. Try Revealbot now!
Plans and Pricing:
Plans are based on each business's ad spend. Pricing starts at  $83/month with a maximum ad spend of $10,000/month. When you pay for a year in advance you get 2 months free. 
ShortStack
ShortStack is customizable all-in-one software to build fun and effective interactive marketing campaigns without worrying about the technology behind them. With no coding skills required, teams can create landing pages, control where to publish them, embed them on their website, or use their own custom domains. 
Marketing teams can run Facebook, Twitter, Instagram, and TikTok contests. Managers can view, filter, and moderate entries, choose winners, and export lists all in one place. Contest management features include Voting gallery search tool, entry and voting restrictions, admin entry alerts, entry approval via email, country, and time-based visibility settings. 
ShortStack also provides email automation to increase customer engagement, and analytics to help teams understand the impact of each contest and campaign, and optimize performance. Try ShortStack now!
Plans and Pricing:
Business – Includes random winner selection, website embedding, entry transfers via form integrations, social media "comment to enter" and "refer a friend" contests. Pricing is $79/month.

Agency – Everything from the Business Plan plus hashtag and retweet contests, video upload contests, white-label campaigns and more. Pricing is $159/month.

Brand – Everything from the Agency Plan plus dedicated Account Manager, digital rights management, up to 5 team members. Pricing is $399/month. 

Enterprise (custom pricing) – All features plus custom templates, custom integrations and custom team members.
Castanet
Castanet provides a toolkit to unlock new revenue streams enhancing LinkedIn outreach for lead generation and growth. It helps businesses and professionals to identify their ideal lead by building a target list, based on search parameters, a list, or interactions with a specific LinkedIn post. Users can customize unlimited messaging sequences with content tailored to their target audience, and perfectly timed sending. 
With Castanet, each profile gets its own IP address to safely connect users to LinkedIn. Its virtual assistants perform LinkedIn actions following normal user patterns. Castanet allows users to customize the number of messages, invites, views, follows, and more per day, and remove pending invites automatically.
Thanks to Castanet's deep segmentation, users can create lists of people who interacted with any LinkedIn post. To understand leads' behavior and review performance, Castanet also provides users with insightful analytics and reports. Try Castanet now!
Plans and Pricing:
Solo – 1 LinkedIn profile, target your followers, target based on LinkedIn post engagement, unlimited campaigns, unlimited sequences for $199/month.

Small team/agency – Everything in Solo plus 3 LinkedIn profiles and priority support for $499/month.

Large team – Everything in Solo plus 10 LinkedIn profiles, white-labeling, concierge onboarding, and premium customer support for $1,299/month.

Custom – Profile audit, crafted messaging, managed campaigns, and all features. Pricing starts at $1,499/month.
Social Boost
Social Boost is an Instagram Marketing service that uses a team of hand-trained Instagram Marketers to help businesses, influencers and individuals gain more Instagram followers and better engagement.
Social Boost helps businesses to attract real followers that like, comment and engage with the brand's content. More than that, Social Boost's Data Scientist tracks and optimizes the company's targeting to constantly improve results, and delivers monthly handmade reports to help teams understand their campaign's performance.
Social Boost assigns a company's account to a Growth Expert, who will focus on engaging with potential followers and targeted accounts, growing the account with real organic followers, and increasing engagement. Try Social Boost now!
Plans and Pricing:
Basic – Includes Follow and Unfollow

, interest targeting, competitor targeting, and monthly reports. Pricing is €59/month.

Premium – Everything from the Basic Plan plus targeting optimization, geotargeting, gender targeting, account management and monthly performance reviews.  Pricing is €99/month.

Turbocharged – Everything from the Premium Plan plus likes sequences, advanced targeting optimization and more. Pricing is €249/month.
MarketMuse
MarketMuse is an AI platform that transforms content planning, creation, and optimization. Publishers, content creators, and e-commerce managers use MarketMuse to find improvements in search performance, saving hours of keyword research, and reducing the cost of paid search.
The platform identifies content quality issues on a business' site and builds blueprints that show marketers exactly how to write to cover a topic comprehensively. SEOs can plan content to increase organic traffic, control all links and redirections, and measure the content quality of all pages.
Content Strategists can identify content strengths and weaknesses, and create content briefs for writers in minutes. Editors and Marketers can measure content quality and compare it with competitors. Try MarketMuse now!
Plans and Pricing:
Optimize – Content performance optimization. Pricing starts at $79/month.

Plus – Finding and monitoring gaps and stand-out content, content writing strategy optimization. Pricing starts at $179/month.

Pro – All of the content intelligence and planning for a force-of-one or small team. Pricing starts at $499/month.

Premium – Advanced features, unlimited users, intelligent content strategy, and planning for teams of all sizes. Pricing starts at $999/month.
StoryChief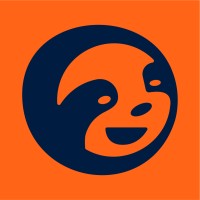 StoryChief is a content creation and distribution tool for marketers, publishers, and bloggers. Using StoryChief, content creators and marketing professionals can create and push articles to different publishing channels like their website, mobile pages (Apple News, Facebook Instant Articles, Google AMP), Medium, and emailing.
StoryChief's product empowers multi-channel marketing and content collaboration, with functionalities such as the content calendar, SEO copywriting, social media management, analytics and reporting, content data management, and all kinds of integrations like WordPress or Shopify.
It also has a universal editor that lets users easily create stories, making them look as they should on each different channel and measure the impact and ROI in one place. Try StoryChief now!
Plans and Pricing:
Team Plan – For B2B marketing teams looking to generate more leads for their sales team, for €90/month.

Agency Plan – For B2B marketing agencies looking to deliver and execute effective content marketing strategies for their customers for €225/month.

Custom Plan – For larger teams looking for dedicated onboarding and custom integrations through StoryChief's APIs for €750/month.
NapoleonCat
NapoleonCat aims to make social media management as easy as possible by empowering teams to monitor, analyze, automate, schedule, report, and optimize all actions. In addition to being an official Facebook Marketing Partner, the platform offers solutions for Facebook, Instagram, Twitter, LinkedIn, YouTube, and Google My Business.
Users are able to manage multiple social media channels, automate customer service, analyze their marketing efforts vs. results, monitor and benchmark against competitors, and automate reporting processes.
With NapoleonCat, teams can interact with customers across multiple social media channels using a single inbox and automatically handle typical inquiries, drive pre-sales conversations, and improve overall response rate. NapoleonCat helps teams build social media marketing strategies backed by data that tracks and analyzes Facebook, Instagram, Twitter, LinkedIn, and YouTube, identifying top-performing content and best times to post. Try NapoleonCat now!
Plans and Pricing:
Pricing depends on how many social media profiles are managed or monitored, and the size of the social media team.
Standard – Publish content, manage comments, and analyze data, for small and medium volumes of social media engagement. Pricing starts at $21/month.

Pro – Everything from Standard Plan plus automated moderation, customized reports for a high engagement, and multiple accounts or clients. Pricing starts at $42/month.
Metricool
Metricool helps Marketing and Social Media teams to analyze, manage and measure the success of all their digital content and campaigns. Metricool unifies the data of the company's website, social media profiles and online advertising to make the right decisions and improve strategy. 
Companies can check their website and social media progress, and monitor the strategy of the competition. Users can optimize audience engagement, scheduling and posting automatically from the app at the times with the highest active audience. The multiposting feature allows teams to effortlessly post the same content on all different social media platforms. Additionally, teams can import their content plan into the Metricool planner to have it all in one place.
Metricool also allows marketers to create and manage Google Ads and Facebook Ads campaigns, compare the performance of both platforms and optimize their investment in online advertising. Try Metricool now!
Plans and Pricing:
Free – One brand, one account per social media platform, and up to 50 publications per month. 

Pro 5 – Up to 5 brands, 5 accounts per platform, reports, up to 2K publications and more. Pricing is €10/month billed annually.

Pro 10 – Up to 10 brands, 10 accounts per platform, up to 100 competitor analysis, and more. Pricing is €17/month billed annually.

Team 15 – Up to 15 brands, 15 accounts, unlimited team members, up to 5K publications per month, and more. Pricing is €29/month billed annually. 

Team 25 – Up to 25 brands, 25 accounts, customized templates, and more. Pricing is €45/month billed annually. 

Enterprise – Up to 50 brands and 50 accounts, 10K publications, and more. Pricing starts at €99/month billed annually.
Looking for more promising startups? If you're a corporate or investor looking for exciting startups in a specific market for a potential investment or acquisition, check out our Startup Sourcing Service!