Bono. Ashton Kutcher. Leonardo di Caprio. Madonna. Snoop Dog. What do they have in common aside from being mega-celebrities and Hollywood A-listers? These celebrities are also investors in startups, and not only that, but they also invested in startups that made it big! Bono is noted for being an early investor in Facebook while Kutcher did the same for Skype. Di Caprio invested and helped out in the marketing and brand positioning of now-defunct Mobli, a startup from Tel Aviv which was dubbed as Instagram's challenger, while Madonna made an early investment in Vita Coco water. Some of them, like Bono (Elevation Partners then later The Rise Fund) and Kutcher (Sound Ventures) even formed their own venture firms.
These mega stars may have made investing in up-and-coming companies look cool, but there are also serious returns to be made from investing in startups, which is why other celebrities are also getting involved. There is no exception in Europe, where we also see celebrities investing in European startups, including football stars, TV celebrities, famous actors, tennis champions, supermodels; they have invested in startups as varied as e-sports, plant-based meat, virtual reality, recipe boxes, mobility, charity tech, and many more!
A few years ago, we released a list of startups that were 'starfunded', and it's time to a refresh. So without further ado, let's jump into the glittering world of European startups with celebrity investors. Here's our list of 10 European startups you'll be interested to know more about:
Game of Throne's star Maisie Williams (who played Arya Stark in the series) co-founded and invested in Daisie, a London-based talent discovery startup. Daisie makes it easier for creators to showcase talent and collaborate with other creators through its social-media style networking. When it launched in May 2019, it raised a €2 million ($2.5 million) in a round led by Founders Fund, which contributed €1.2 million ($1.5 million) together with other investors such as 8VC, Kleiner Perkins, and Shrug Capital. Including friends and family money, and the founders' own investment, Daisie has raised roughly €2.5 million ($3 million) to date.
Guild Esports PLC (previously The Lords Esports) is a UK-based professional esports company founded in 2019. David Beckham, the retired football star, and husband of former Spice Girl (now fashion mogul) Victoria Beckham, co-founded and invested in Guild Esports in June 2020. The company then raised an additional €5.8 million (£5 million) in private funding, with David Beckham acquiring a significant minority stake in the company and rebranded it to Guild Esports. The company made its shares available through its initial public offering (IPO) on the London Stock Exchange (LSE) in September 2020, making Guild Esports the first publicly traded esports organization on the LSE. In November 2020, it created its Fortnite division and in March 2021, the team won the Fortnite Champion Series European Grand Finals.
British plant-based meat company THIS received investment from Manchester United footballer Chris Smalling, alongside other investors, in a €4 million round (£3.5 million) in April 2020. Founded in 2019 by Andy Shovel and Pete Sharman, who left the burger chain Chosen Bun to venture into the vegan food market, THIS produces vegan protein products for supermarkets like Tesco and Waitrose and restaurants groups like Honest, Coco di Mama, and Chick 'n' Sours. Smalling's THIS investment is in line with his foray into sustainable products and ethical investments. In 2019, he also acquired a stake in in Ananas Anam, a company that manufactures and sells Piñatex which is a vegan leather-like material made from pineapple leaf fibres.
This VR-meets-neuroscience startup MindMaze was founded in 2012 by neuroscientist and engineer Tej Tadi, and has Leonardo di Caprio as one of its investors. Di Caprio also joined as a Director on its Board when he invested in MindMaze in 2017. MindMaze develops medical grade virtual reality products to stimulate neural recovery. Its platform aims to build intuitive human machine interfaces combining VR, computer graphics, brain imaging, and neuroscience. In May 2021, Yahoo Finance revealed that MindMaze is considering a Nasdaq listing by merging with a special-purpose acquisition company (SPAC). It is looking at raising €82.5 million ($100 million) as an initial step to attract financing for growth and acquisitions. If successful this will bring its valuation to €1.65 billion ($2 billion).
As part of tennis star Andy Murray's strategic relationship with equity crowdfunding platform Seedrs, he recently invested in GoodBox, a Manchester-based charity-tech startup that lets charities collect donations via contactless, card-reading devices. Founded in 2016 by ex-Credit Suisse investment banker Andrew O'Brien and Francesca Hodgson, GoodBox has partnered with over 1500 non-profit organizations to modernize their fundraising, processing millions in donations and boosting returns on investment by up 85%.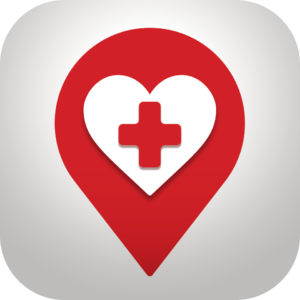 About the same time as his investment in GoodBox, Murray also invested in ZoomDoc, a London-based on demand doctor service that allows users to instantly book a GP to arrive at their preferred location within one hour. Founded in 2015 by practicing NHS GP Dr. Kenny Livingstone, ZoomDoc comes to homes, offices, and hotels for consultations, gives 24/7 phone consultations from UK-based GP's, on-demand GP video calls and offers one account per family. GoodBox and ZoomDoc are part of the growing portfolio of startup investments by Murray. Another previous investment includes Deuce, dubbed as the AirBnB for tennis, which matches players with coach-led sessions and courts at nearby clubs and parks.
Olympic, World, European and Commonwealth champion, Victoria Pendeleton, is among the early investors of this recipe box startup, the Mindful Chef. Pendleton is a former jockey and track cyclist who specialized in the sprint, team sprint and keirin disciplines who has won Olympic, World, European and Commonwealth championships. Mindful Chef is UK's #1 rated recipe box that offers healthy frozen meals, broths & smoothies delivered to the doorsteps. It recently acquired the B Corp. label. With headquarters in London, Mindful Chef was founded in 2014 by Giles Humphries, Myles Hopper and Robert Grieg-Gran (who we interviewed recently here). In November 2020, Nestlé acquired a majority stake in Mindful Chef for an undisclosed sum to boost its direct-to-consumer offering in the UK.
Professional footballers Mesut Özil and Mathieu Flamini teamed-up to co-found and invest in health supplements under the Unity brand, which previously developed skin care products for men. The health supplements line was launched beginning of June 2021 in collaboration with University of Westminster. The new supplements line, U ULTRA supplement range, was developed at Westminster's recently opened Centre for Nutraceuticals. The line consists of four full-spectrum power blends: Energy Sport Pro, to achieve peak performance; Immunity, to always feel your best; Mind, to perform under pressure; and Recovery, to recover faster. ULTRA supplements are vegan and gluten-free and are designed and produced in the UK.
This Berlin-based micro-mobility startup that provides people with a range of shared, light electric vehicles, from e-scooters to e-bikes and e-mopeds, powered by a proprietary Energy Network. The company has been invested in by Nico Rosberg, the German-Finnish former racing driver who won the 2016 Formula One World Championship driving for Mercedes-AMG Petronas Motorsport. Founded in 2018, Tier Mobility is headquartered in Berlin and currently operates in 95+ cities across Europe and the Middle East. Tier has been climate neutral since 2020, helping cities reduce their dependence on cars. Just this month, Tier Mobility has raised €49.5 million ($60 million) to expand its fleet and its network of battery charging stations in 2021.
Another micro-mobility startup, this time providing e-bikes for modern urban people, Sushi Bikes counts Joachim "Joko" Winterscheidt, a German television host, producer and actor, as among its investors. Sushi Bikes develops innovative, urban looking e-bikes, that are stylish, practical, lightweight, and cost half as much as an average electric bike. Founded in 2018 by Andy Weinzierl, the startup is headquartered in Munich, Germany.
- Advertisement -