Over the past 16 months, workplaces have gone through a lot of uncertainty and changes. With most offices literally being closed for months, a lot of companies realised remote working is not only possible but also sometimes the better option. However, we can all agree that remote working can be difficult at times. Now more than ever, it's crucial for teams to be aligned, focused, and motivated.
While a lot of companies are starting to go back to the office now, many have realised how digitalisation can do wonders for productivity and team performance. Human resources-related software had been earning a lot of popularity even before the pandemic, but in this new working culture, HR software tools have undoubtedly become key for every company. 
Even if all you need to do is track time off and digitize employee records, an HR software can help you automate and improve every part of the employee life cycle: recruitment, onboarding, training, absences, time management, payroll, compensation, internal communication, goal-setting, performance management, feedback, productivity, and company culture.
The HR-tech industry is finding more and more windows of opportunities to step up and develop all kinds of solutions to help companies be more efficient thanks to fewer unnecessary manual tasks, allowing employees to focus on the most important goals. Also, HR departments have evolved from being pure paperwork managers to a team focused on the main success ingredient: employee wellbeing and engagement.
Here are 10 HR SaaS products and tools revolutionizing how Human Resources work and helping startups and SMEs to grow stronger:
Recruitee
Recruitee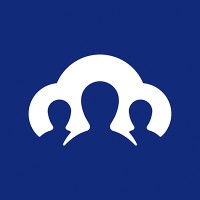 is integrated cloud-based recruitment management and applicant tracking system (ATS) designed to help internal Human Resources teams to organize and scale their hiring process.
Recruitee provides automation and optimization tools such as automated actions, send-later emailing, multi-language careers site, workflow templates, and report builder. It also offers teams configurable compliance and support tools such as SSO, Referral module, and a dedicated Customer Success Representative. If you are currently hiring, try Recruitee now!
Other Features include:
Business branding

Job multi-posting

Candidate sourcing

Applicant tracking 

Recruitment analysis
Plans and Pricing:
Launch – All recruitment essentials included starting from 5 job slots for €99/month

Scale – Recruitment processes enhanced with automation and team optimization starting from 10 job slots for €291/month.

Lead (custom pricing) – A

ll features are included plus additional services and compliance for custom pricing.
All plans get a 16% when paid annually.
Breezy HR
Breezy HR
is an end-to-end recruiting software designed to optimize recruiting processes, enabling companies to connect with candidates and make better decisions. Companies can use Chrome Extension to source candidates directly from LinkedIn, AngelList, Dribbble, Xing, and GitHub. Breezy aims to optimize the recruiting ROI with reporting and analysis, enabling teams to focus on pipeline sticking points or ID the sourcing that's bringing the best candidates.
The platform also has integrated one-way video questions and live video interviews that let recruiters evaluate soft skills like a second language or sales skills earlier in the process. Breezy's iOS and Android apps let real-time conversations flow, notify the team about important events, and keep everyone updated and connected. Try Beezy HR now!
Some Key Features:
Candidate management and sourcing

Team collaboration

Job advertising on recruiting sites

Email, SMS, and scheduling

Career site for employer branding

Reporting and analytics
Plans and Pricing: 
Bootstrap – All the basic features for one position or pool for free.

Startup – Enhanced hiring experience with unlimited users, candidates, and positions for €140/month

Growth – Unlimited everything plus features such as external recruiting support, multiple recruiting pipelines, and automated reference checking for €245/month

Business – Unlimited and all features included for €392/month
Bambee
Bambee
is on a mission to give every business out there access to an affordable human resource manager. They're empowering small and medium-sized businesses to hire a dedicated human HR manager, also allowing companies to access a free suite of powerful HR tools, including all necessary HR forms and agreements for their location and industry.
Bambee helps businesses design their internal HR policies and offers samples for Offer Letter, Sick Leave Policy, Non-Disclosure Agreement, HIPAA Notice, Notice To Employee, Dress Code Policy, Absenteeism, and Tardiness Policy, Independent Contractor Agreement, and Remote Work Policy among other key documents and paperwork. Try Bambee now!
Some Key Features:
A Dedicated HR Manager

A Comprehensive HR Audit

HR Compliant Policies

Employee Onboarding & Terminations

Expert HR Guidance

Staff Training & Development issues handling

Terminations

Unemployment claims management

HR coaching
Plans and Pricing:
All memberships include unlimited email and chat with the HR Manager, but pricing varies depending on the number of employees per company, starting with 1- 4 employees for €81/month. 
Remote
Remote is creating more remote jobs in the world by making it possible to employ people in every country. Not as a contractor, but as a fully legal, local employee, with all the benefits that come with that. They're achieving this by helping companies of all sizes hire top talent all over the world, in full compliance with local laws.
Remote enables companies to pay and manage full-time and contract workers, taking care of international payroll, benefits, taxes, stock options, and compliance. Remote fully owns local legal entities in all their covered countries. You're planning to grow your international/remote team? Try Remote now!
Plans and Pricing:
Manage and pay global contractors for free.

Payroll and benefits management for your local entities for a custom price per month.

Entire local employment process from end to end starting from €245/month.

Additional services for globally distributed enterprises for a custom price per month.
Special pricing is available for startups!
Recruiter.com
Recrui
ter.com is an AI-powered hiring platform with a network of independent recruiters distributed worldwide. Employers can tap into existing talent pools and fill open roles immediately, being able to quickly set recruiting activity as needed. Job seekers can get career advice and distribute their resumes among recruiters and hiring companies in just a few clicks.
Recruiter.com helps employers to optimize hiring processes while helping recruiters to make money by submitting qualified candidates. It also offers a Recruiter Certification Program, helping professionals become better recruiters and unlocking opportunities. Try Recruiter.com now!
Plans and Pricing:
Talent sourcing: Includes AI-powered job matching, 100 million+ candidate pool, advanced email tools, and ATS integration. Pricing starts at $999.

Talent pipeline: Includes weekly candidate lists, video interviews, job posts and management, and ATS integration. Pricing starts at $499.
MarketerHire
MarketerHire
is a network connecting top marketing talent with experience from global brands and growing startups with businesses – all quickly and hassle-free. MarketerHire hand-matches businesses to a marketer that fits their project and budget in 48 hours. 
The platform partners each business with a marketing manager through the entire process to discuss the project and help determine what the business needs to find the right marketer. MarketerHire works with all kinds of projects and types of collaborations: one-off projects, hourly work, part-time or full-time hires. Freelance marketers work remotely all over the world, breaking the barrier of location. This allows more flexible connections to be made through the platform. Try MarketerHire now!
Plans and Pricing:
MarketerHire's experts set their own rates based on a number of factors, including marketing specialty, years of experience, location, and more. While all marketers are highly-vetted through a multi-part vetting system, typically more specialized needs mean higher rates. General pricing falls into the following ranges:
Hourly: $80-$160+/hour
Part-time (20% discount for 20-hour commitment): $1200-$2400+/week
Full-time (20% discount for 40-hour commitment): $2400-$4800+/week
EddyHR
EddyHR
is a software solution built specifically for small to midsize businesses, enabling users to automate, optimize, and structure their various HR processes. They work with HR Managers, small business owners, executives, and office administrators. 
Eddy's applicant tracking system (ATS) saves hours every week by streamlining hiring processes, automating candidate communication, and tracking applicant progress. Sounds interesting? Try EddyHR now!
Other Features include:
Onboarding

Employee directory 

Individual employee profiles

Document cloud storage

Employee certifications and training management

Time tracking

Paid time off

Running payroll

Mobile app
Plans and Pricing:
Pricing is dependent on the size and needs of each business, starting from €81/month. 
Time Doctor
Time Doctor
is on a mission to enable effective remote work and improve productivity in remote teams with their time tracking and productivity monitoring software. The end goal is to help improve business processes by analyzing exactly where time is being spent, reducing wasted time. 
The software solutions make it easier for managers to analyze patterns through daily and weekly activity and productivity reports, enabling all employees to make smarter decisions and achieve a better work-life balance. Try Time Doctor now!
Other Features include:
Online timesheets and payroll

Project managing and budgeting

Distraction alerts
Plans and Pricing:
Basic – Includes time tracking, project tracking, real-time task and activity tracking, unlimited screenshots, email tech support, interactive desktop application, employee overview dashboards, manager overview dashboards, productivity reports, 1 group/department, and 1-month data storage for €5.75/month

Standard –

Plus 60+ integrations, website and app monitoring, up to 3 groups/departments, 6 months data storage, 24-hour email and chat support, and payroll functions for €7/month.

Premium – Plus client login access, VIP 24-hour support, concierge account setup, video screen captures, unlimited groups, and unlimited data storage for €16.45/month

Enterprise (custom pricing) –  Plus enterprise-level security, dedicated customer success manager, personalized training for the entire organization, productivity analytics for data-driven decisions, onboarding and change management, custom user roles and permission settings, and advanced reporting. 
Vitality Corporate Fitness
Vitality Corporate Fitness
is on a mission to help companies fight employee burnout and promote mental and physical wellness. The team believes that helping employees with physical, mental, and nutritional health coaching is key to attract and retain better-performing employees. 
Vitality Corporate Fitness has developed a patented technology able to learn and optimize programs based on each company team's unique goals and preferences. They conduct a Vitality Assessment of employees' energy, focus, sleep, and stress levels. Try Vitality Corporate Fitness now!
Some Key Features:
Company branded assessment survey

Comprehensive report

30-Day Fitness Fitness Plan

Individualized dashboard

Custom exercise programs

Nutritional and personalized goal tracking

1-on-1 communication with professional fitness coach
Plans and pricing:
Pricing is dependent on the size and needs of each business and its employees. 
Personio
Personio is an all-in-one HR software for small and medium-sized companies. Personio's mission is to make HR processes as transparent and efficient as possible. Personio provides solutions such as human resources, recruiting, and payroll. 
Employees can allocate onboarding tasks to colleagues automatically, and maintain a clear overview of all attendances and absences in one place, keeping payroll preparation to be as straightforward as possible. Teams and employees can get regular, transparent feedback through document performance meetings and managers get a clear overview of progress in employee development. Managers can delegate approvals to supervisors, save time by using handy templates for a range of documents and emails and be reminded of important deadlines.
Plans and Pricing:
Essential – For the digitalization of basic HR processes starting at €94/month for companies between 1-25 employees. 

Professional – For data-based insights and holistic HR processes starting at €141/month for companies between 1-25 employees. 

Enterprise (custom pricing) – Frictionless HR processes for more complex companies. 
Pricing varies depending on company size and complexity. 
Looking for more promising startups? If you're a corporate or investor looking for exciting startups in a specific market for a potential investment or acquisition, check out our Startup Sourcing Service!
- Advertisement -