There are a number of promising European startups that are working towards modernising and innovating the funeral industry through technology and design. Innovations span from support for grieving family members, such as online spaces to pay homage to the deceased or tools to reduce administrative burden of funeral management, as well as next generation companies that are helping people plan their own passing with cryopreservation on the one side, and bio solutions that integrate ashes with nature on the other. 
Having taken a look at the innovations in Europe, we have curated this list of European startups that are both changing the way we plan our own passing, as well as manage the death of a loved one. Having mostly been founded in the last 3-4 years, these startups are all making strides in their particular deathtech sphere, and taking humanity forward in their own way:
Farewill – This London-based startup will help you with all end-of-life related business. Whether you want a will-writing service, a probate or a cremation service, their products are here to change the way people deal with death. In 2020, Farewill raised €22.1 million and has been forming major national partnerships in the UK across the charity, insurance, and mortgage industries. The platform simplifies complex processes, avoids legal jargon and removes hidden fees, eliminating unnecessary friction at a time when people feel most vulnerable. Users are guided through a series of online questions, and a team of in-house specialists are available 7 days a week when customers need to speak directly. 
Guardian Angel – Manchester-based Guardian Angel (founded in 2017) helps families navigate the immediate aftermath of a loved one's passing through their secure, free and private platform. The goal is to simplify the bereavement process, connecting families, friends and funeral directors together. There is a 'Key times' function which informs people when they can visit and when you and your family would like to be alone. Its 'To-Do list' allows you to manage all tasks and ask friends for help. Guardian Angel raised over €500K in 2019 to create a Guardian Angel support hub for their clients and develop further. 
Tomorrow Biostasis – Founded in 2019 in Berlin by Dr. Emil Kendziorra, Tomorrow Biostasis is active in the field of digital health with a primary focus on advancement and education in the space of biostasis. What's really interesting is that the German company offers cryopreservation to people who have died. People can sign up for a fee to be cryogenically frozen in the hope of one day being resuscitated. By building up knowledge about biostasis with cryopreservation, the startup is hoping that science will one day be able to extend one's life.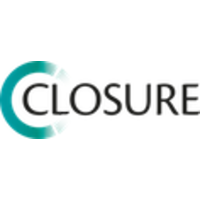 Closure – Hailing from South Holland, Closure is based in Rotterdam. Founded in 2017, this startup offers a service for relatives to stop all subscriptions, contracts and accounts through one central platform. As they are accelerating their development, the company has been focusing on its tech and sales team to grow their network. They have been applying machine learning techniques, such as NLP (natural language processing), to automate further their service. They can currently handle more than 1000 cancellations a day per support employee.
Exizent – Founded in Glasgow in 2018, Exizent accompanies professional teams managing probate issues, with a one-stop-shop platform. Users can easily create and manage cases, capture all estate information in easy to navigate cases and quickly generate court forms. Exizent's platform will link three key groups of people: the executor of the deceased's estate, the legal services and the institutions that hold information about the deceased. Instead of having to manage several administrative processes, everything is managed in one place. 
Bios Urn – Based in Montferrer, Spain, Bios Urn was founded in 2013 with the goal to change the way people see death, converting the end of life into a transformation and a return to life through nature. The Urn is fully biodegradable and allows family members to fill the Urn with a loved one's ashes. Specially made with two separate capsules, the Urn is designed to contain the seed or seedling of your choice which will grow into a tree as a way for a person to be remembered by. It can also be done for furry friends that have just passed. 
Vivo Recuerdo – Murcia-based Vivo Recuerdo funeral services is revolutionising the way we know the memorial service. Founded in 2017, they help funeral homes create an experience that allows family and friends who are far away to be present in real time from anywhere in the world. Users can share pictures with anyone linked to their loved one through their platform. 
DEATH.io – Based in Bristol in the UK, their product is iternal which allows people to share stories, photos, videos of loved ones in a secure way but also to register a message that can be shared with family and friends. From funeral planning, to albums with iternal, legal matters or money issues, the team helps you plan ahead how you want things to be when you go, removing the hassle and pain for family members organising everything.
Inmemori – Founded in 2016, Paris-based Inmemori allows you to create a free private space on the internet, where all those who knew the deceased can write a word of condolence, tell a memory, share a photo. To date, more than 1 million people have used inmemori from over 180 different countries.
Beyond – London-based startup Beyond allows people to write their will online in 15 minutes, arrange a funeral or sort out probate easily. Founded in 2015, the startup provides people with advice and help them set up everything they need for funerals, wills and probates. In 2018, Beyond raised €2.3 million to scale its offer across the UK.
By the way: If you're a corporate or investor looking for exciting startups in a specific market for a potential investment or acquisition, check out our Startup Sourcing Service!
- Advertisement -