It's no surprise that venture capital firms have been glued to the attractive and high-growth world of tech startups. But can digital media like magazines or media communities also be fertile ground for investment?
Content appears to be making a comeback and with the switch of the magazine publishing industry from offline to online, in many cases, it proves equally scalable. Moreover, with the growing demand for online content consumption, digital media is gaining more value and we see a growing number of publishing businesses seizing the opportunity to adapt to the new consumer habits. 
Although not nearly as much as in some other trending industries, we've still seen digital publishers and magazines raising impressive rounds over the past few years. That clearly shows that digital media can undoubtedly be a venture capital case. However, to attract investment, in most cases, these companies have to go the extra mile.
Nevertheless, as experimenting with new technologies and seeking out new sustainable business models is becoming a necessity for many industry players to survive, the state of play may soon change.  
Below is a list of 5 European publishers/magazines whose successful thriving in the internet era resulted in VC funds raised. 
Readly – Since the company was founded in Sweden in 2012, Readly has pioneered the market for digital magazine subscriptions by providing its users with unlimited access to local and international high-quality content from well-renowned publishers. Readly's mission is to be on the cutting edge of the digital magazine revolution. Readly has offices in Sweden, Germany, US and the UK, and has raised a total of €40.1 million in funding over 6 rounds. In June 2019, Readly raised a €15 million investment round led by the Third Swedish National Pension Fund (AP3), London-based Zouk Capital, and Swedbank Robur, with participation from other existing and new investors. 
Freeda Media – Italian startup Freeda is an online media hub whose mission is to spread real women's stories to inspire positive change and impact society at large. Through their content, they foster and celebrate women achievement, free expression of personal style, and women sisterhood. Founded in 2016, the company is headquartered in Milan, Italy. Freeda Media has raised a total of €25.4 million in funding over 4 rounds. Their latest funding was raised in September, 2019 from a Series B round. It was led by the European venture investment firm, Alven, with Endeavor Catalyst, UniCredit and others also participating.
Wonderbly – Wonderbly is a full stack publishing startup from London. Wonderbly combines the power of stories with the possibilities of technology, to create magical, personalised experiences and make kids around the world more curious, clever and kind. Wonderbly has raised a total of around €19.4 million in funding over 6 rounds. Their latest funding was raised in June 2017 from a Series B round, with Greycroft and Allen & Company LLC as the most recent investors.
Minute Media – Minute Media is a leading media and technology brand focused on two main pillars – platform and content. Minute Media's platform serves as the company's foundation, powering its content as well as enabling the evolution of other market-leading digital media brands. The company is the owner of seven digital media publications across the world, including 90min, DBLTAP, 12up, Mental Floss, The Big Lead and recently acquired The Players' Tribune and FanSided. On 26 February 2020, Minute Media announced it had raised approx. 33.5 million in venture capital, bringing its total funding to over €134 million. Their latest funding was led by Dawn Capital, one of Europe's largest B2B Venture Capital Firms.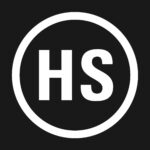 Highsnobiety – Highsnobiety is an online magazine that covers trends and news in fashion, art, music, and culture. What began as a sneaker passion blog in 2005, has now reached the height of hype attracting millions of monthly visitors. It offers daily news updates, weekly feature interviews, and articles as well as columns featuring influential designers, graphic artists, and retailers. Highsnobiety is based in Berlin, Germany, and in 2018, Highsnobiety raised an approx. €7.1 million Series A round led by London-based venture firm Felix Capital.
When it comes to startup and entrepreneurship media, it's also worth mentioning that tech.eu and Sifted have closed rounds, as well as your very own EU-Startups raising funding through Seedrs in 2019!
By the way: If you're a corporate or investor looking for exciting startups in a specific market for a potential investment or acquisition, check out our Startup Sourcing Service!
- Advertisement -