Are you the founder of a dynamic and creative PetTech startup? Do you integrate science and technology to offer innovative products/services for pets and their owners? Then the Unleashed acceleration programme, powered by the Purina Accelerator Lab, could be for you. 
A unique petcare specific programme
Powered by PURINA, a global leader in petcare, the Unleashed acceleration programme is the first petcare specific accelerator in Europe, Middle East and North Africa. It's current mission? To find and boost the next transformational product or service that will improve the well-being of pets, and those who love them. 
During this non-residential 24 week programme (25 Jun – 2 Dec 2021), up to 6 lucky entrepreneurs will work side-by-side with PURINA's multidisciplinary team on a value exchange project to achieve their acceleration objectives. In addition to getting the expertise required for their development, the participating startups will also get access to training, learning and networking opportunities. Finally, the startup project will be funded of up to around CHF 50K (€46K) to take their solutions to the next level.
Hear from last year's participants
Last year's 2020 cohort included six diverse startups from 5 countries, innovating in areas like cellular aquaculture, cat sitting, dog training, community, food and healthcare: BlueNalu Innovations (San Diego), BorrowMyDoggy (London), Natu (Barcelona), OneMind Dogs (Helsinki), Petable (Lisbon), Cat in a Flat (London).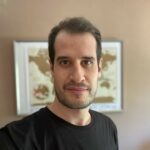 "Participating in Purina's Unleashed Accelerator was one of the best strategic decisions made by our startup to date! Unleashed is a comprehensive programme: we were assigned an excellent team of PURINA experts who were perfectly suited to our needs, we connected with top-level industry partners and we were able to test our business model in the real world," said Giuseppe Scionti, founder of Barcelona-based Natu, a startup working on nutritious plant-based protein snacks for pets.
"It's been great working with PURINA. The Unleashed programme is very well structured and it's a great experience to work with the whole team. During the programme, we have made progress on some of the projects we have been wanting to move forward for some time, especially in terms of developing our B2B business. We have a lot of potential in this area and it is exciting to see how much we can do with PURINA in the future, as we share many beliefs," said Rikke Rosenlund, founder of BorrowMyDoggy, an online community that connects dog owners with trusted individuals in the UK.
"The programme has been extremely valuable for us because of 2 reasons: operationally we could not have done it this way without the programme and the huge support from the team. In terms of timeframe, it helped us to move the project, otherwise we will have it in the back drawers and say someday we will move it… If we were alone, we probably would have a harder time getting started. We really look forward to the next steps. We know that your team over here in Portugal is very excited about this and hopefully we can expand it to other countries as well," said Bruno Farinha, Founder of Petable, a Portuguese digital vet solutions startup.
How can we apply?
Unleashed is looking for committed and passionate startup entrepreneurs with a creative spirit, and a proven concept in the field of nutrition, service or technology. Startups should apply before 31 March 2021, after which a few chosen startups will be invited to pitch on 24 June 2021. The teams will be evaluated on the relevance of their idea, the scalability and sustainability of their business model.
To apply, simply go to the Unleashed by PURINA website to submit your application by 31 March, 2021. For any questions, please contact [email protected] Good luck!

- Advertisement -