I have a question for you. Have you spent a day in your life without Google-ing something? I know I haven't and I believe you will agree with me as well. The reason is that Google is an unquestionable leader on the search engine market and we love the idea of instant information. However, as privacy concerns grow, people have been slowly shifting towards more privacy-focused search engines and other benefits which are not on Google's menu. 
It's also worth mentioning that we recently ran a poll on Twitter, asking you 'Do you have the feeling that #Google search results improved within the past 3 years?'. While 45% said 'Yes', the winning answer at 55% was 'Definitely not'. While this option didn't win by a huge margin, that's still 55% of participants that could be open to finding a new search engine solution.
If search engine privacy is important to you, we looked into some alternatives and prepared a list of 5 privacy-focused search engines, all tried and tested.
Ecosia – Known for its commitment to the environment, the Berlin-based eco-friendly search engine was founded in 2009 to grab a part of the billion dollar search engine industry, with a very interesting USP – using its profits to plant trees around the world. The company donates 80% of its surplus income to tree planting programmes all over the world. What started as a social enterprise, has now turned into an organization who has planted more native and biodiverse tree species globally than any other. As of today, Ecosia enjoys over 15 million active users and has over 9,000 planting sites for its trees. Going back to its original functionalities, Ecosia can handle your search queries, using Bing's search technology, enhanced with their own algorithms. And if you're concerned about data privacy then, rest assured, it'll never sell your data on to third party advertisers or track your internet activity. In July 2020 the company reached an important milestone towards their mission to make a greener world: 100 million trees planted. This year we interviewed founder Christian Kroll on how he started Ecosia, in case you'd like to check it out.
Mojeek – Back in 2009 Mojeek was the first search engine ever to state that it doesn't track its users, and has been committed to privacy ever since. Based in Brighton, England, the company puts focus on providing independent, alternative and unbiased search results, free from user tracking. Its competitive advantage is that it doesn't rely on other search engines for its results and remains the only British built crawler-based search engine to index over a billion pages. This provider never collects any user data, including IP addresses, click behavior, or search history. Backed by a significant cash injection from a private investor at the end of 2019, Mojeek is planning on improving the quality of our search results, and adding plenty of new features such as maps and business listings. On top of that, Mojeek is also proud of its environmental credentials, having its servers hosted at the UK's greenest data center, Custodian.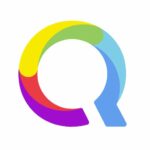 Qwant – Qwant is another privacy-oriented search engine that is based out of France. Launched in 2013 by Jean Manuel Rozan, financier, and Éric Leandri, a specialist in IT security, Qwant delivers all its results on a single web page. Websites, social networks, pictures, videos, shopping, music… all is easily accessible through a single search. Its competitive advantage is privacy. It protects users' privacy by not tracking what they're doing or searching for online. Qwant doesn't use cookies, collect browsing data, or do any kind of data profiling. A search engine for children called Qwant Junior is also up and running. Adapted for a touch-screen use, Qwant Junior removes the results of inappropriate sites and puts forward results that have recognized educational value. In October 2018, the French National Assembly announced that all government computers and devices would adopt Qwant as the default search engine as part of efforts to reclaim European "digital sovereignty".
Swisscows – Swisscows is Switzerland's answer to Google. Launched in 2014, Swisscows presents itself as the first intelligent "answer engine" based on semantic information recognition coupled with intuitive search assistance. In its mission to provide a protected space for internet users, Swisscows does not record your IP address or the browser you are using. Additionally, no search history is saved, the search engine does not record any statistics on its visitors and does not use geo-targeting. As an added bonus, all of its servers are in Switzerland, where privacy protections laws are rather strict. Users can choose to display only region-specific results, translate text from one language to another and instantly look up the meaning of words and sentences with Digest. The company also puts great importance on family-friendly Internet content and filters all pornographic and violent results from searches. 
Algolia – Originally from France, Algoria developed a search-as-a-service platform, enabling companies to quickly and seamlessly implement search within their websites and mobile applications. The search engine of this Y Combinator-backed startup offers full-text, numerical, and faceted search, capable of delivering real-time results from the first keystroke, in under 100ms. As of today, more than 8,000 companies including Stripe, Discovery, Medium, LVMH, Lacoste, Zendesk and Birchbox rely on Algolia to manage 70 billion search queries a month. In October 2019, the startup closed a Series C round of around €93 million, bringing Algolia's total funding to around €155 million to date. Investors include Accel Partners, Alven, DAG Ventures, Founders Circle, Owl Rock Capital, Point Nine Capital, SaaStr Fund, Salesforce Ventures, Storm Ventures and World Innovation Lab.
- Advertisement -