When people people think of Serbia, startups and technology are not the first association that comes to their mind. Usually there are two perceptions. Firstly, some people (mostly outside of Europe) don't know exactly where Serbia is, and often confuse it with Siberia or Syria. Secondly, those who are familiar with Serbia and are sports fans know for sure that Serbia, despite being small in size and population, has some of the best teams in the world in basketball, water polo and volleyball. When it comes to sports personalities, the most recognised sportsperson from Serbia in the last 15 years is Novak Đoković, and in the last few years NBA star Nikola Jokić has also gained a lot of attention.
Unfortunately, many people still don't know that some of the world's biggest inventors were Serbians; it is enough to mention Nikola Tesla or Mihajlo Pupin. Serbia has been always fertile soil for innovation. Last year, Serbia was included for the first time in Startup Genome's research, where it can be read that there are between 200 and 400 startups and the ecosystem's value is almost €300 million.
To spread the news about Serbia's entrepreneurial history, in this article I will take you through some of the most prominent startups, tech sectors (gaming, productivity, on-demand apps, argitech, blockchain, to name just a few), as well as introduce you to Serbia's innovation and tech hubs. You'll also get to hear from some startup players in the ecosystem about their opinion of the startup scene.
Gaming startups
Similar to Finland, the gaming industry is one of the key pillars of the startup tech landscape in Serbia. When we speak about online gaming, the first company that needs to be mentioned is Nordeus. Founded in 2010, they currently they have 3 games – Top Eleven, Heroic and Golden Boot. The game itself is an online football manager, where more than 200 million players compete against each other. Top Eleven is nowadays the most popular sports game in the world, and they have signed endorsement agreement with the famous football coach José Mourinho.
We asked Branko Milutinović, founder and CEO of Nordeus, whether he thinks it is easier or harder to make world-class games in Serbia: "Gaming is competitive anywhere in the world, but I actually think we have an advantage here in Serbia. We have amazing local talent coming out of our higher education system and fantastic engineers. Couple that with lower cost of setting up and running a business, while competing globally with no physical borders, and we see plenty of opportunity here."
Beside Nordeus, there are dozen other game companies, including Mad Head Games (2011) and Peaksel (2012). Mad Head Games has so far created 48 HOPA game titles, has 145 employees, and their studio is focused on making AAA games for the most demanding gamers.
Peaksel is a privately held and bootstrapped company, which today has over 40 full-time employees and a portfolio of over 700 mobile apps and games (virtual pets, casual games, quiz games, colouring pages, math games, art apps).
Productivity apps
It's also worth mentioning time-tracker Clockify. Despite only launching in 2017, it has quickly risen to the no. 1 spot in free time-tracker services. More than 100,000 people sign up every month to use their service. With Clockify you can easily manage different projects, track usage time and make neat reporting for your clients, among other tools.
On-Demand apps
FitPass was started in 2015 and they offer different sport and leisure activity venues with one membership card. They are the only such company in Serbia and currently cooperate with 650 venues in 32 cities in Serbia and offer choice of 60 activities. More than 1000 companies offer Fitpass to their employees. In 2019, French company Groupe Up acquired a 20% stake in the company for an undisclosed sum.
Sredime was started at the end of 2016. Sredime is a marketplace for people who want to find and conveniently book different beauty salon services. They have over 35 000 users and 360 salons on the platform. Until March 2020, their business model was exclusively based on commission from bookings but since then they implemented two additional options: monthly software usage, or one fee plus additional free of charge bookings. Ivana Zirojević, CEO of Sredime, said the post-lockdown situation is slowly getting back to normal, and that they are witnessing 60%-70% of the booking level compared to the period before the martial law was active.
Car:Go is a popular on-demand transportation app in Belgrade. They have launched in 2015 and experienced the biggest growth when taxi drivers made protests during 2019. Comparing to similar platforms which usually do not have their own vehicles, they invested in several hundred hybrid vehicles. They offer free transportation to people with invalidity in appropriate mini bus for that purpose. They announced that they will soon launch the delivery service called Butler same like other ride-hailing companies.
Agritech startups
Serbia is (still) agricultural-first country. Hopefully, one day it will change to be a tech-first country, or some mixture of agriculture and technology. For this reason, there are a number of different innovative agritech startups in Serbia.
One of those startups is Agremo, a cloud-based software which is used by companies in agriculture, crop growers, and anyone else interested in plant status and health. Their platform uses artificial intelligence, computer vision, and machine learning to extract insights from aerial imagery in order to improve agricultural processes and used by more than 3000 users from 50 countries. We included Agremo in our list of 10 startups to watch in the Balkans in 2019 and beyond.
Smart Watering is agritech startup that allows farmers to control different parameters of their lands and plants via an app, remotely. With the app farmers can switch on/off watering, track the average daily temperature, humidity of the field, which zones are getting the water, amount of watering, and appropriate dosage of the nutritients. Customers get all notifications on their phones and, therefore, to be able to react in time if some issues arise.
Blockchain, crypto mining and green startups
The biggest ICOs in Serbia are from GameCredits (€51.5 million) and OriginTrail (€20.2 million). Also, different companies provide crypto mining as the price of the electricity is one of the cheapest.
"Serbia is the Europe's hub for mining cryptocurrencies and related financial operations. Good infrastructure, cheap electricity and skilled workforce make many investors from around the Continent colocate their cryptomines to Serbian facilities. Unfortunately, Serbian blockchain development scene took a heavy hit after the post-ICO industry meltdown. However, a dozen or so teams have survived and thrived, doing solution development for foreign clients, being the silent leaders in their respective areas of expertise" , said Dušan Katilović, Founder and CEO of Polatris Consuting, an advisory company specialized in permissioned blockchain solutions.
When we speak about electricity it is worth mentioning companies which help in reducing CO2 emission. Belgrade-based company E-PRIME makes e-bikes, e-trikes and trailers while Strawberry Energy makes solar-powered products like smart benches and Strawberry trees that can be seen even in London.
Prominent hubs and centres growing the Serbian tech scene
It is much easier to become an entrepreneur in Serbia and have a startup in 2020 compared to 10 years ago. Community is very collaborative, there are numerous free and paid workshops, courses, events, and podcasts. Academic institutions have opened separate departments for data science, digital marketing which weren't availaable before. Pupils in primary schools learn their first programming steps in Scratch, have the opportunity to attend different courses to learn about programming robots and similar cool things.
The development of the tech scene in Serbia is thanks to different hubs, centres and organizations. I will mention few of them but there are definitely more.
Startit is one such organisation with co-working centres in different cities in Serbia that help to foster entrepreneurship in smaller cities, as well as a cool blog. They regularly organise different workshops and events. For several years they have been organizing an accelerator programme which lasts 3 months, called Startit Rast (in English, Startit Growth), supported by Google. Their annual events include "Znam da možemo" (in English, "We know that we can"), where some of the highlights of their activities and the Serbian startup scene are showcased. One of their latest projects is called Tesla Nation through which they want to help promote Serbian tech companies worldwide.
ICT Hub is the centre for development of entrepreneurship and innovation. They offer coworking space to their members, in which are also held different lectures and workshops. Beside that, thru ICT Hub Venture they invest in promising ideas and they are also active in working with corporations and helping them in digital transformation.
Impact Hub Belgrade is part of the global Impact Hub network consisted of more than 100 hubs worldwide and have over 16 000 members, partners, mentors and investors. Beside interesting coworking space in the heart of Belgrade and evemts, they offer financial support to startups which want to take global challenges.
In Centar is coworking space in Belgrade which beside space for different companies and freelancer offers workshops on different topics like web programming, digital marketing, 3D modelling for kids, virtual assistant course. They also have a 3 month program called StartIN held by well-known people from the Serbian tech scene.
Netokracija is another company which also contributed a lot to growing the regional startup industry. Besides their blog, they organise different events like OMG Commerce focused in e-commerce, and Ladies of New Business aimed at women who are working on different activities in digital.
The biggest tech event for startups in Serbia is Webiz. Since 2013, they have grown from a local event focusing on internet businesses to large event which also holds lectures and workshops in different cities around Serbia.
As Serbia is among the countries with highest "brain drains", there are many skilled Serbians abroad working abroad in some of the world's best companies. A group of them got together and founded Serbian Entrepreneurs, which aims to get Serbia put on the global tech map and Serbian entrepreneurs included in important communities and conversations. For example, Serbia was only recently listed on the App Store.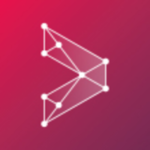 Some of the biggest domestic tech companies founded Digital Serbia Initiative. This non-profit organisation carries out different activities to improve the overall tech landscape in Serbia. To do this, they combine the forces of more than 30 member-organisations from all sectors,  including tech, banking and finance, telco, consulting, legal, education and research, media, pharmaceutical, and startup support organisations.
Additionally, some foundations like Petlja help youngsters to learn their first steps in programming, otherwise known as "algorithmic literacy". This is important to make sure Serbia's younger generations can both join new technology startups in the future from the rest of Europe and the world, as well lead the charge on the home front.
Government and local administration support
The Government of Serbia has also implemented different incentives for companies who employ Serbian citizens living abroad and will because of that come back to Serbia. These companies pay up to 70% less taxes on their salaries in the first period of 5 years. From the beginning of 2019, companies also have a tax reduction if they invest in R&D in Serbia or a tax reduction for an innovation product. Also important to note is that companies which make innovative products can have 0% income tax.
From 2020, there has been a significant reduction in salary taxes and contributions if companies employ people who didn't have an employment agreement in 2019. In the first year there is a 70% decrease of taxes, plus a 100% decrease in pension and insurance contributions. There are also benefits for the 2nd and 3rd year too, based on different percentage decreases.
Plus, in order to increase foreign direct investments, different incentives are offered. Both international companies and local companies can apply for different grants and credits for the development of their businesses. Additionally, the procedure for issuing work permits for foreigners became simpler regarding the conversion of foreign academic diplomas.
Conclusion
As you can see the Serbian startup has a lot of power behind it, and the only way is up! From world-class and world-famous gaming startups, to agritech fuelled by a long agricultural history, the startup scene is backed up by a whole host of events, hubs and government support.
If you'd like to jump into a another ecosystem, check out our article on North Macedonia: Skopje's startup ecosystem at a glance.
- Advertisement -