Here at EU-Startups we are all about celebrating successes. We are the proud supporters and biggest fans of Europe's startup players, cheering on from the sidelines with each funding round closed, new product launched and barrier broken. So with that in mind, it's high time we brought out our 2020 edition of the top 50 women we see shaking things up in the startup sphere in Europe.
We all understand that women are severely under-represented in the tech industry as a whole, in leadership positions, and when it comes to winning funding. Despite a relatively slow rate of change (it'll take on average 54 years to achieve economic parity in Western Europe), there are a lot of humans out there kicking ass everyday.
As a team that is 75% female at EU-Startups, we are especially excited to publish the list below. Including a whole host of electric female founders, venture capitalists, and startup community mobilisers, we took into consideration all of your nominations. We also kept in mind aspects of diversity, including age, background, ethnicity and location across Europe.
So without further ado, here are the players we see making waves in 2020. And please keep in mind, it was tough to pick just 50. There are many people out there doing great things who deserve recognition – this is just the beginning.
Alice Bentinck is a London-based entrepreneur who co-founded Entrepreneur First, one of the world's leading company builders, helping 2000 individuals build 300+ companies. She also founded Code First:Girls, a free part-time course for female students, and was awarded an MBE, a British Empire award awarded by the Queen. 
Alice Zagury is the co-founder and CEO of The Family, a Paris-based startup accelerator with the mission to empower entrepreneurs in their quest for a repeatable, scalable and profitable business model. She is a champion of equal opportunity, and supporting local talent no matter where it comes from.
Alisée de Tonnac is a Swiss entrepreneur who co-founded Seedstars World, a global startup competition covering 85+ emerging and developing markets. Alisée now serves as Seedstar World's CEO, having been featured in Forbes, Le Monde and Wired.
Alisa Chumachenko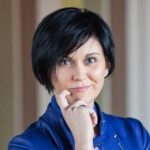 has spent the last decade leading gaming tech projects. Alisa founded Lithuania-based Game Insight, one of the largest mobile game developing companies, whose free-to-play games have been played by 400 million people. She is now founder and CEO of GOSU Data Lab, using machine learning to provide gaming data.
Amber Atherton
 grew her first business My Flash Trash at school, and was named the 5th-Most Powerful Person in Digital Fashion by Vogue. She was featured in Forbes 30 under 30, and has since founded Zyper, a marketing SaaS platform that helps brands identify the top 1% of fans and create a community of brand advocates.
Anne Boden
is a Welsh banking veteran who, after 30 years as a banker watching customers struggle with complex processes, founded challenger bank Starling. As the first woman in the UK to found a bank, she's become a spokeswoman for female fintech entrepreneurs.
Aziza Chaouachi
 is the CEO and founder of Leavy.co, a community making travel more affordable, helping users earn cash or travel credit (called Leavy Coins) for renting their home or acting as a host for other properties. Leavy currently has 65K+ users across London, Paris, Amsterdam, Lisbon, Madrid and Rome, and landed €12.7 million in 2019.
Carlota Pi
 is co-founder and Executive President of cleantech Holaluz, voted the most valued energy company in Spain. Carlota has grown a team of 170+ people, and is driving Holaluz on track for 1 million clients by 2023.
Claire Jones
 is CCO of what3words, London-based startup that is the world's first addressing system designed for voice (every 3mx3m square in the world has been assigned an address of just three words). With her on board, what3words has zoomed ahead, gaining €20 million of investment.
Colette Ballou
is the founder of Ballou PR, a European PR agency, through which Colette invests in high-growth tech companies. She was listed as one of the 50 Most Inspiring Women in European Technology by InspiringFifty.
Cristina Fonseca co-founded Talkdesk, Portugal's third unicorn, and with a mission to make Portugal more innovative, she served on the Global Agenda Council on Europe, and  was recognised as a 30 under 30 in Enterprise Technology by Forbes. She is now Venture Partner at Portugal's largest independent private VC fund, Indico Capital Partners, focusing on seed to Series A.. 
Eileen Burbidge
is Partner at Passion Capital, one of Europe's leading early-stage technology VC firms, based in London. Eileen is Business Chair of Tech City UK (the British government-backed organisation supporting the digital economy), the UK Treasury's Special Envoy for FinTech and Tech Ambassador for the Mayor of London's office. She was also awarded an MBE by the Queen.
Elizabeth Varley is the founder and CEO of TechHub, which offers its community workspace facilities, events, workshops, advice sessions, contacts, PR and press opportunities . The global tech startup community is headquartered in the UK and operates TechHubs in seven cities around the world, having supported over 3000+ entrepreneurs.
Eva de Mol is a co-founder of Capital T, a seed fund that focuses on software tech startups. Eva is an investor passionate about solving real problems, and is an expert in startup team dynamics, having had her PhD research and articles published in journals, like the Harvard Business Review and Entrepreneur.
Francesca Warner is co-founder of Ada Ventures, a venture capital firm backing 'overlooked' founders, inspired by Ada Lovelace, the first computer programmer. Francesca is also co-founder of Diversity VC, a non-profit group bringing together venture capital individuals who seek to increase diversity of thought in the venture industry.
Ida Tin
is the co-founder and CEO of Clue, the world's fastest growing female health app. Berlin-based Clue helps you understand your cycle so you can discover how to live a full and healthy life. Clue has more than 12 million active users, in over 190 countries, and has been featured in major media like The New York Times, New York Magazine and Forbes.
Janneke Niessen
is the co-founder of CapitalT, a seed fund that focuses on software tech startups. Janneke is an investor and serial entrepreneur, started and sold 2 international tech companies, and has won numerous awards, including Harper's Bazaar Women of the Year 2019.

Julia Bösch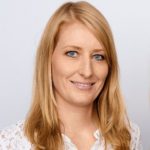 is the founder and CEO of Outfittery. The Berlin-based company, one of Europe's leading e-commerce startups which aims to revolutionize the shopping experience for men. In 2019 the startup merged with Modomoto, to conquer its European expansion.
Julie Ranty has been Managing Director at VivaTech, a Paris-based but globally facing startup event, for the last 4 years. She's grown it to a 100K person event, with no signs of stopping any time soon. In particular, VivaTech is heading the Female Founder challenge with 50inTech, to build an inclusive global network.
Kaidi Ruusalepp
is the founder and CEO of Funderbeam, a marketplace where startups get funded and traded across borders. Estonia-based Funderbeam combines startup analytics, investing and trading on the secondary market.
Karen Boers is the co-founder and Managing Director of Startups.be (supporting startups in Belgium), President of the European Startups Network, co-founder of BeCentral (new hub for digital transformation in Brussels) and co-founder and CEO of BeCode.org (a coding school closing the skills gap in an inclusive way). 
Karoli Hindriks
is an Estonian entrepreneur who founded her first startup at the age of 16. Today she's the CEO of Jobbatical – an innovative company which focuses on helping employers relocate their international hires, which was also named one of Europe's 10 Most Exciting Technology SMEs by Forbes. 
Kat Borlongan leads La French Tech, a special French initiative inside the Macron administration to bolster France as a startup nation. With communities in over 100+ cities worldwide, to help French startups scale abroad, La French Tech also offers a visa scheme for startup employees, funding, campaigns, startup programmes and support.

Kinga Stanislawska is the founder and Managing Partner of the Polish Venture Capital firm Experior Venture Fund. Kinga also co-founded the 'European Women in VC' community of over 400 women in the European and Israeli VC space.
Laurel Bowden is Partner at 83North, a global venture capital firm which invests in exceptional European and Israeli entrepreneurs. Having been part of investments and sitting on the board of companies like Just Eat and iZettle, last year she launched a €273 million fund, bringing the total capital under management to €1 billion.
Luciana Lixandru
 was previously a Partner at Accel, leading investments into multi-billion-dollar startups like Deliveroo. She just moved over to Sequoia Capital, a team with a history of investing in giants like Airbnb, YouTube and Skyscanner. As their first Europe-based partner, she will no doubt connect European startups to the US market.
Madeleine Gummer v. Mohl
is co-founder and CEO of Betahaus, one of the leading coworking brands in Europe with a global network of 76 locations worldwide, managing 1,000+ community and startup events each year. Madeleine  is also the co-founder of the accelerator Hardware.co. 
Maarika Truu
 is Head of Startup Estonia, a governmental initiative aimed to supercharge the Estonian startup ecosystem, uniting the best startups, incubators, accelerators, private and public sector. Maarika was previously at Garage48 (startup hackathon series), and was a Women's Entrepreneurship Day Ambassador for Estonia at the UN.
Maria Pennanen
is co-founder of Accelerator Frankfurt and the previous CEO of the crypto/blockchain startup Santiment. With over 20 years of entrepreneurship experience, Maria already has advised over a hundred startups.
Marija Rucevska is co-founder and former CEO of TechChill, the leading tech and startup conference in the Baltics, held in Riga, Latvia. Marija successfully turned the spotlight onto this small Eastern European capital, before becoming a Member of the Board for the Tech Chill Foundation.
Mette Lykke is the CEO of the fast-growing social impact startup Too Good To Go, working with around 30K supermarkets, restaurants, bakeries, hotels that have surplus food and leading a team of 400+ talented Waste Warriors. Previously she was co-founder and CEO of Endomondo, a successful social fitness community based on free real-time GPS tracking of running. 
Moojan Asghari is a co-founder of Women in AI, a community of 3500 women across 100 countries, including 28 ambassadors organising initiatives on the ground. Their activities include an educational program for young girls, WAI2GO, events like WAITALK, and a founders award to recognise female founders in AI.
Nicola McClafferty
 joined Draper Esprit as Investment Director in 2017. Before that, she was the co-founder and CEO of the online marketplace Covetique, and investor at Ravensbeck and Balderton Capital. She currently serves on the board of startups like Sweepr, Decibel and Lyst.
Ophelia Brown founded Blossom Capital in 2017, having previously been at Index Ventures and LocalGlobe leading investments into startups like Typeform and Cuvva. Blossom is now leading the Series As of the 'courageous', linking EU and US players, and Ophelia is driving the ship.
Paula Groves
 is behind Impact X, the venture firm funding the undiscovered. With decades of private equity experience, US-born but London-based Paula is all about getting behind highly-motivated underrepresented minority communities in Europe, levelling the playing field. 
Reshma Sohoni is a co-founder and Partner of Seedcamp, a London-based organization which describes itself as 'Europe's seed fund' – identifying and investing early in world-class founders attacking large global markets. The Seedcamp Nation includes over 300+ startups and three European unicorns: TransferWise, Revolut and UiPath.
Roberta Rudokienė is head of Startup Lithuania, the one-stop-shop for all current and entrepreneurs in Lithuania. Powered by Enterprise Lithuania, the government's initiative, they provide advice, news, a startup database, job listings and their annual Startup Fair, being the main startup event in Lithuania.
Roxanne Varza is the Director of Paris-based Station F, which is currently the largest startup campus worldwide, with 366K square feet, 4K desks, chess boards, multimillion-dollar art installations and a whole host of success stories. Previously, Roxanne led Microsoft's startup activities in France. 
Sarah Nöckel
is a venture capital investor at London-based Dawn Capital, as well as being a member of Jane VC (a venture capital firm investing in visionary female led startups). She's also the founder and editor of Femstreet, a leading newsletter and community for women tech.
Sarah Wood
is the co-founder and former CEO of Unruly. She currently sits on the board of Tech Nation, the UK network for ambitious tech entrepreneurs, and is a technology ambassador for London, and an ambassador for The Prince's Trust Women Supporting Women Programme. 
Simone Brummelhuis
is founder of Borski Fund (investing in diverse teams), and The Next Women (providing female entrepreneurs with capital and resources). She is recognised as one of the 10 Women to meet in Tech by The Guardian, and in the Forbes' list '20 women to follow on Twitter for Female Entrepreneurship and Business'.
Sissel Hansen
is a young Danish entrepreneur who founded Startup Everywhere, the publishing company behind the awesome 'Startup Guide' book series, often described as the Lonely Planet for startups. Startup Guide has published guidebooks in over 20 cities across Europe, North America, Asia and the Middle East, including London, New York, and Tel Aviv.
Sonali De Rycker joined the venture capital firm Accel Partners in 2008 and today acts as Partner. Sonali invests in consumer internet, enterprise software and fintech businesses, has led Accel's investments in companies like Wallapop and Spotify, and about a year and a half ago co-led a €96 million investment into challenger bank Monzo.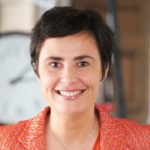 Stephanie Hospital is the founder of One Ragtime, a global technology investment fund and advisory. Prior to this, she was Executive Vice President of Orange Digital and served as a board member at Dailymotion.
Tamara Littleton is founder and CEO of The Social Element agency, a 350+ person social media agency providing solutions to some of the world's biggest brands, as well as being co-founder of crisis simulation company Polpeo. Tamara is also part of The Female Founders Forum, a group of some of the UK's most successful female entrepreneurs.
Tanja Kufner
is Venture Partner and Global Advisor at Antler VC, A global early-stage venture capital firm. She is also a mentor to TechStars Berlin, and is serving as an Expert Advisor to the European Commission Fund, to help impact, automotive and mobility startups grow. 
Tania Boler is co-founder and CEO of Elvie. Their two products, the Elvie Trainer (an award-winning app-connected Kegel trainer) and the Elvie Pump (the world's first silent wearable breast pump) are breaking barriers in women's health tech, and have captured the attention of Vogue, Women's Health, and were featured in the Oscar's gift bags.
Tugce Bulut is the founder and CEO of Streetbees. Founded in 2015 Streetbees is connecting companies that need data with people on the ground who can provide it. Over 3 million users – or 'bees' – across 189 countries use the app to share videos, photos and text, about their daily lives, choices, what drives them – to predict what they may do next.
Ulla Brockenhuus is Managing Partner of SEED Capital, Denmark's largest venture capital fund within the seed segment, investing in 15-20 of the most innovative tech startups every year. Over the last 20 years, Ulla has been an advisor, investor and member of the board for a number of startup initiatives.
Zoe Adamovicz is co-founder and CEO of Neufund, an inclusive blockchain-based platform for investors. Over the last 20 years she has founded multiple startups and driven a number of exits, also acting as an advisor for German and Maltese governments on digitalisation.
Do you have a nomination for next year? Send us an email to [email protected]
Plus, to keep your finger on the pulse of Europe's entrepreneurial stories, tech events and funding opportunities, make sure to subscribe to our weekly newsletter.
- Advertisement -