Thousands of tech conferences, startup events and company gatherings across the world have recently been cancelled, postponed or turned into fully virtual events due to an unprecedented, global challenge – the coronavirus pandemic. While nothing can replace the value of attending a physical event and holding face-to-face talks, planning engaging, virtual events has become the new norm among professionals from all industries over the last few weeks.
This digital shift can feel a bit overwhelming in the beginning. If you're thinking of planning your own event, there are lots of things to consider, from the size of the event, to the available budget, and what you can realistically arrange.
To help you adjust to this new trend, we've put together a mini series all about online events. First we published 10 steps to plan a successful online event, and now we're bringing you a list of 10 online event platforms to help smooth out the tech side of things. What's great is that most of these tools were created by European startups, so by using them you'll also be supporting your fellow founders!
Brella – Headquartered in Helsinki, Finland, with regional offices in New York and San Francisco, Brella is a European startup that promises to help event organisers adapt to the coronavirus challenge by offering them a holistic technology platform for their virtual events. Some of the world's leading events have already used it. Even though Brella (2016) was initially only an event-matchmaking platform for attendees and exhibitors to find relevant peers, the company has recently added live streaming, multi-time zone support and other features, putting their consultants at full disposal to enable an entirely digital experience of your events in 2020.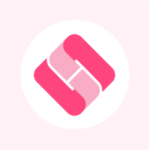 HeySummit – If you're worried about having to cancel your in-person conference this year, Scottish startup HeySummit (2019) promises to save your plans by providing you with a complete online solution. You can delegate to HeySummit the creation of the entire virtual event, including the development of a transition plan, the configuration of attendee access permission, the selection and management of webinar integrations and the overall conference configuration.  The HeySummit platform offers various pricing models, depending on your needs and a quick turnaround time to get you prepared in as fast as 5 days. Based in Edinburgh, HeySummit's customers come from all over the world and are usually agency owners, thought-leaders, governing bodies or event services companies.
ClickMeeting – From product demos to town-halls and huge online events, ClickMeeting is a powerful video conferencing solution that offers unique features to connect you with your target audience. Probably the standout feature is that it makes it incredibly easy to set up on-demand webinars, enabling your attendees all-over the world to view recorded webinars. The platform allows you to choose whether you'd like to make the webinar available for free to everyone or opt for the paid version. Polish company ClickMeeting (2012) also provides its clients with full support when it comes to organising a large-scale event up to 2000 participants, conducting training for event presenters as well as offering on-site support during the event.
Livestorm – 100% browser-based and striving to provide the best possible user experience, the Livestorm webinar software is known for being able to host large webinars with up to 1,000 live attendees. However, the platform understands that customers' needs may come in different shapes and sizes and that is why it provides multiple modules and tools for various webinar types, such as online courses, live events, customer trainings, product demos and even video podcasts. Paris-based Livestorm (2016) is very easy to use and could be one of the best options for companies looking into fully automated workflows, customization and functions such as landing pages, email reminders for upcoming webinars and recordings. Moreover, Livestorm webinars include integrations with Google Analytics, Slack, and other engagement tools.
Hopin – London-based startup Hopin (2019) is an online events platform aiming to replicate the experience and benefits of attending an in-person conference. What's really impressive is that about 100,000 people can tune in to presentations happening live on stage. On a mission to sustainably bring all people together and enable connections, Hopin is still in an early-access mode, but the company's services couldn't have arrived at a better time. The UK-based startup recently raised seed funding totalling €6 million to expand the team and scale a much-needed product for the global event industry. Easy to use, it takes only a few minutes to set up a Hopin event, such as a meetup, internal company meeting, hackathon, or entire conference.
GoToMeeting & GoToWebinar – Also not a startup, GoToMeeting is one of the most famous web-based desktop-sharing and video conferencing tools. The platform allows companies to communicate internally, collaborate with clients and business partners, and has also become a crucial part of many recruitment processes. As the name implies, GoToWebinar is the webinar version of the GoToMeetings service and helps event organisers create large-scale live or recorded webinars, being able to host up to 1,000 participants. The platform offers instant insights on webinar registrants and attendee behaviour through detailed dashboards and reports, a great feature to help you improve your webinar for next time.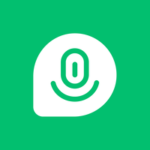 Demio – In comparison with many other webinar solutions, Demio is a relatively new tool that was built from the ground up as a marketing platform, enabling companies to connect with their audiences. First of all, it's frictionless, meaning that your audience will be able to join the webinar in just one click, with no download. If you want to provide an extremely interactive experience, with Demio you can even "bring attendees to the stage", offering them the chance to become a presenter and speak with the other members. US-based Demio (2014) is also a great option if you're keen on thoroughly analysing your campaigns as it provides interesting options to keep your tracking on point.
Zoom – Almost everyone knows Zoom by now, and it's certainly not a European startup. However, this cloud-based video conferencing platform offers two main tools – Zoom Meeting and Zoom Webinar – and it's important to make a distinction between them. While a standard Zoom meeting is fully interactive and allows all participants to speak and screen-share with each other, Zoom Webinar is a view-only platform where the attendees cannot see each other and the host cannot see the attendees. The latter is perfectly suitable to present content to a large audience or host a panel discussion. What's really cool is that it can easily integrate with Hubspot, making your life easier by automatically registering attendees and creating event reminders. It also offers multiple recording options, some of the best Q&A functionalities and enables you to create virtual backgrounds for your video calls. Nevertheless, Zoom has its limitations when it comes to streaming full-quality media and things might get complicated if you want to use it to replace a large-scale physical event.
Slido – Presenting online at a webinar can be much more challenging than speaking to a live audience, as it's sometimes hard to gauge how well you're doing since you cannot see the participants. Slido has the perfect solution to keep your audience engaged. A fast-growing tech company from Bratislava, Slovakia, Slido (2012) is on a mission to enhance communication and increase interaction at live events. This digital tool proves to be extremely useful nowadays when most companies and event organisers have been forced to host their meetings online, offering  interactive Q&A, live polls and insights about your audience. Compatible with video conferencing tools like Zoom, Skype, Webex or GoToMeeting, Slido makes it easy to engage your audience, empowering them to ask questions and prioritize discussion topics.
Swapcard – Based in Paris, France, Swapcard (2013) is an event matchmaking platform powered by artificial intelligence. While the Swapcard team doesn't necessarily believe virtual events will become the new norm, they can definitely help you transition from a live event to a virtual one, offering plenty of tips on their blog and providing you with the technology and expertise to plan your next digital event. They recently launched a bunch of new features, such as live streaming, live discussions and virtual networking before, during and after events. If you're still not convinced, simply join their free "virtual event for organisers" on 12-14 May, Evolve. It will focus on how to run a successful virtual event, which tools to use and how to handle crisis communication. Seize the opportunity and access a community of event planners, facing the same challenges as you!
- Advertisement -