The life of a film starts with a small idea that gets turned into a script, then into different scenes that have to be edited and put in order, to, at the end, distributing the final product in cinemas and/or streaming platforms. There are a lot of people, companies and tools that take part in the production of a movie, and with everything around us changing so fast, it's no surprise to learn that the film industry is in constant development.
With streaming services it has never been easier to watch a movie, a documentary or a TV show. Cinemas and live TV are slowly becoming secondary acts, as platforms like Netflix, Prime Video and HBO gain popularity. The quality of the productions is outstanding, they're more affordable and can easily be watched on a TV, laptop or even on your phone. 
With this change in mind, quite a few startups and products have been born in Europe in the last few years to make the film industry a more versatile, analytical and connected market. We have selected 5 European startups that come to play in different parts in the life of a movie, that we think are worth taking note of!
JustWatch – This Berlin-based startup was born in 2014 with the mission to make it easy to find a show or movie. With the booming of streaming services, sometimes it can get complicated to find which movie to watch and where to watch it. Here's where JustWatch comes in. It's a free streaming guide that helps you find where to watch your favourite shows or movies in legal paid platforms or rental and purchase sites. The app also creates recommendations based on what you like and your most used streaming platforms. Best thing about it? It's free!
LargoAI – LargoAI is a Swiss startup based in Lausanne that has developed a software that provides data-driven strategies to filmmaking. From screenwriting, the very beginning of the journey of a film, all the way during development, production and distribution, the software can help predict audience responses. LargoAI won the first edition of the San Sebastian Film Festival Zinemaldia & Technology Startup Challenge in 2019, in Spain. 
usheru – This B2B software product that was born in Ireland's capital, Dublin, in 2014. Its mission is to transform the movie marketing model through data intelligence and use it throughout the life of a film, which goes from the screenwriting phase to when the movie is ready to distribuite. Their product makes selling tickets easy and also allows film marketeers to visualise in real time the sale success of campaigns, with their latest release, usheru analytics.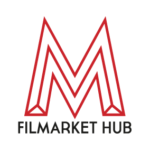 Filmarket Hub – This startup was born in Barcelona in 2014 with the idea to make it easy for film projects to find a production company, TV broadcasts, VOD platforms, sale agents and distributors. It's the first online marketplace for films and series in development that want to find a helping hand in making a project reality. The platform has more than 20.000 registered filmmakers from all over Europe and Latin America, which makes it the ideal place to discover excellent scripts or find financing partners for a project.
VOD Factory – VOD Factory was born in Paris in 2013 with the goal to create, build and distribute video streaming services. The startup has a 5 year track record of setting up services for telecoms and pay-TV operations, but also independent SVOD services. Aside from creating and setting up the platform, VOF Factory also offers content licensing, digital marketing and sales mediation to help their clients define the right strategy for their business.
Sometimes it's easy to name big studios, production companies and streaming services, but a lot of other companies, people and tools come to play in the making of a film. With millions of movies, documentaries and TV shows being consumed every day, the creation of startups dedicated to the business is a step to a more diverse future of the industry, which still lives a few years behind in quite some matters. 
By the way: If you're a corporate or investor looking for exciting startups to invest in, collaborate with, or acquire, check out our Startup Sourcing Service!
- Advertisement -