One of the big changes we have to adjust to right now is moving our work meetings online, to remote and digital environments. While some companies have already comfortably brought on virtual or augmented reality meetings, others are being forced to quickly adapting with more basic video communication tools.
For those startups that are looking for ways to jazz up their remote meetings, make them more interactive and get everyone engaging more, there are plenty of tools available, including schedulers, integrated video communication solutions with surveys, polling and Q&A features that support decision processes, blank canvases that act like interactive boards to visually share ideas, and workflows and even bots that automate some of the recurring tasks.
To get you going, we've compiled a list of 10 online tools, many of which are provided by cool European startups, that will make your remote meetings a success.
Demodesk – Demodesk, founded in 2017, is an alternative for video cloud-based communication which enables you to share your screen through a dedicated virtual desktop. This Munich-based startup is focused on their screen-sharing technology for sales and success teams, by making conferencing painless, with automated scheduling and preparation to help you achieve your goals. Their app does not require downloading, is supported by most recent browsers and enables multiple parties to share mouse and keyboard control for collaborative and remote work. What's not to like!
WhereBy – Oslo-based WhereBy, founded in 2013, is becoming a popular alternative tool to take your meetings online. Their video conference solutions do not require downloading, which gives you the freedom to work from anywhere whenever you want, tearing down distance barriers between your remote teams. Any room in a team account can be made XL to hold up to 50 people per call, and you can add custom backgrounds and logos to showcase your brand, as well as react with emojis when people talk!
Vectera – Vectera's platform allows you to schedule appointments, conduct videoconferencing meetings and whiteboard together with your clients. Founded in Ghent in 2016, they have an integrated feature that records all communication made in the meetings, like annotations, recordings, and whiteboards, which can be used for future reference. This makes it a perfect tool for improving your customer relationships.
Sli.do – One of the great advantages of digital communication is related to the possibility of having interactive meetings with questions, surveys, and pollings. These help attendees in both small team meetings and large video conferences make informed decisions and automatically leave a reviewable record. Slido, created in 2012 in Bratislava, integrates video conferencing, screen sharing and all of those valuable features to take your remote meetings to the next level.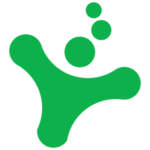 Sessionlab – Whether you're a beginner or an expert in frameworks and methodologies to drive your organization and your meetings, this tool integrates video conferencing calls with pre-set games, guidelines, and facilitation techniques, which enhance remote meeting experiences. Sessionlab's (Tallinn, 2013) tools help teams with energizing, idea generation, issue resolution, issue analysis, action-taking, skill development, and remote training. Check out their gallery of activities you can use for your remote meetings. 
Geek Bot – Ever imagined what it would look like to automate your meeting tasks, like daily standups, check-ins, and retrospectives enabling asynchronous meetings to happen for your remote team? Forget about waiting for everyone to be in the same room at the same time to accomplish the goals of the meeting. Geek Bot (2015) automates recurring meeting tasks, integrates with Slack and enables you to have asynchronous remote meetings. 
Mentimeter – Many meetings need presentation feedback from participants, in a way that is more efficient than just asking each speaker. Mentimeter (Stockholm, 2014) makes it easy to listen and to be heard through their pre-established quizzes, live polls, and surveys for remote teams to start the feedback loop that helps teams move faster.
Group Map – Brainstorming is one of the most commonly used strategies to use all the available creative power of a team for strategy definition, planning and decision making. Groupmap works by capturing individual thinking first and then revealing the group perspective for collaborative brainstorming sessions, which take place in the digital space of blank canvases.
Sketchboard – I'm sure many people miss using whiteboards to explain their ideas in front of their teammates, from flow diagrams, to user interfaces, user experiences, graphs, etc. These boards are an amazing asset to our meetings. Espoo-based Sketchboard has given us a blank canvas to express our ideas visually, work collaboratively, and solve complex problems together. Sketchboard provides a digital workspace to share ideas, get feedback and brainstorm with your team. They also have a gallery of already existing boards that can guide you towards your goals.
AWW App – If you're into easy to use software, AWW App is one of the most straightforward collaborative work boards. It's just a simple, blank canvas for you to share ideas with your team, work collaboratively and take advantage of digital visualization. It works on any device and browser, and doesn't require additional hardware to work, making it easy for your team to jump on for your next remote meeting.
Let us know which are your favourite tools in the comments!
- Advertisement -