From the invention of the thermometer to the birthplace of startup unicorns like Skype, Sweden is undoubtedly one of the leading innovative countries in the world, taking second place in the 2019 edition of the Global Innovation Index. Success stories are flowing out of this Nordic country, including Spotify, iZettle and King, and with support from a strong venture capital community and bodies like Business Sweden and Invest Stockholm, it is no surprise. With regards to sectors, in 2017 Sweden ranked third in UNIDO's Global Cleantech Innovation Index, and is also big on life sciences, retail, infrastructure, ICT and more. Its capital, Stockholm, is also becoming well-known across traditional tech circles as a hub of entrepreneurial activity, with almost one-fifth of the entire workforce working in tech, the highest compared to any other city in Europe.
With all this in mind, it's hardly a surprise that Sweden's startup ecosystem is year-on-year one to keep an eye on. So without further ado, here are 10 Swedish startups that we predict will be making the headlines in 2020. 
Volta Trucks – Volta Trucks, founded in 2019, wants to electrify truck deliveries in cities. At the heart of the project are Volta's fully electric trucks, producing 50% less noise and zero tailpipe emissions. The trucks are custom-made according to order requirements and feature a unique 'Truck-as-a-Service' rental model for fleet owners. One year after the establishment, Volta Trucks has secured €2 million in funding and has agreed to start pilot trials in London and Paris next year.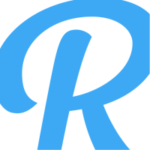 Rocker –  Rocker is a fintech startup from Stockholm that offers mobile-first banking services. Rocker users can effortlessly place a request for loans amounting up to €28,000, pause loans, merge several different loans into one, and change installment plans all through its app. Launched in 2017, the startup landed €48 million in equity funding just 18 months later. In January 2020 the startup re-branded itself from 'Bynk' to 'Rocker', launched a smart debit card and plans to launch a savings service later this year.
Tibber – Tibber, founded in 2016, is an energy startup from Stockholm that has replaced the original power company with an app to help you reduce your own electricity bill. The Tibber app is always looking for the lowest electricity prices as well as alerting customers to consume energy during the cheapest hours of the day. In addition, the startup offers a smart charging feature for Tesla and other electric cars and hybrids, promising a 20% reduction in charging price. With almost €15 million in funding, they are starting an energy revolution in Sweden. 
Stravito – Stockholm-based startup Stravito develops a search engine for market intelligence. Its SaaS solution is targeted at global consumer goods companies, in order for them to adopt a more data-driven way of working and turn market insights into competitive advantages. It gathers market research and sales data and leverages machine learning and natural language processing  to provide accurate and quick answers. Founded in 2017, it has already raised €7.7 million in funding and has Danone, Pepsi Lipton and Carlsberg as admirers. 
Noquo Foods – Noquo Foods aims to develop plant-based food alternatives that are tastier, more nutritious and more sustainable for our planet, starting with cheese. Founded in early 2019 by food scientist Anja Leissner and former adtech entrepreneur Sorosh Tavakoli, Noquo Foods is combining different plant-based proteins — such as pulses and other legumes, that will allow their cheese to slice, melt, and taste like the real thing. In January 2020, they attracted a €3.25 million investment from a list of renowned investors.
NorthVolt– Two former Tesla executives are currently building Europe's biggest lithium-ion battery plant in Sweden. The cleantech idea is that the plant provides an initial 16 GWh of cell manufacturing capacity, but once fully operational, it will be one of Europe's largest battery cell factories and produce 32 GWh worth of capacity annually. Founded in 2016, this startup landed a €886 million financing round from Volkswagen in 2019, announcing at the same time a future joint venture and an opening of a production facility in Salzgitter, Germany, in 2021.
Mavenoid – Mavenoid uses AI to help customers automate repetitive troubleshooting and customer support. Launched in 2017, Mavenoid serves as the primary point for customers, asking them a series of structured multiple-choice questions that narrow down the issue with their product. Some results: 73% lower mean time to resolution, 44% lower cost per customer contact and 20% higher customer satisfaction. Major companies like HP, Scania and Telia are already on their client list. 
Heart Aerospace –  Heart Aerospace is a manufacturer of electric aeroplanes, founded in 2018 by Anders Forslund. Their first product is an electric regional aircraft, ES-19, able to carry nineteen passengers and an operating range of 400 km, allowing for viable replacement of conventional small aircraft on regional routes. The Y-Combinator alumni hopes to deliver the first ES-19 certified for commercial flight by 2025. In 2019 the startup received a €2.1 million investment to create a new type of sustainable travel. 
Flowbox – Founded in 2016, Stockholm-based Flowbox offers a platform that enables online retailers and other companies to use the social media content of their customers in their own channels, so-called User-Generated Content (UGC). The idea is that customer content lends authenticity and credibility to the brand — and increases sales. G-Star, Scotch and Soda, and Hema have already signed up and in 2019, the startup raised a €7.5 million Series A round led by Viking Venture, to further expand.
Formulate – Formulate is a Stockholm-based SaaS retail-promotion startup, which offers artificial intelligence solutions that detect and analyse promotion campaigns within retail. Their product, 'Retail DecisionCloud', is an easy-to-use analytics platform, that helps users evaluate, forecast and improve retail promotions. In January 2020 the startup raised €3.7 million to provide a clear picture of what is best for your business and helps you make better decisions faster.
By the way: If you're a corporate or investor looking for exciting startups in a specific market for a potential investment or acquisition, check out our Startup Sourcing Service.
- Advertisement -