In the last decade the Polish entrepreneurial landscape has become quite diverse and exciting, attracting both international talent and venture capital funds to look into the region. With globally-connected innovation and coworking hubs like The Heart and Google Campus Warsaw, and guidance for founders from organisations like Startup Poland (you can even download their ecosystem report), startups growing in Poland have a strong network behind them. In the last 5 years, the number of startups in Poland has doubled, with most being centered in the areas of Warsaw, Wrocław, Kraków, Lublin and Tri-City. It's no wonder, then, that in 2019 Poland was voted the 7th most startup-friendly country in the world.
Slowly moving from a catch-up game to being a leader of the Central Eastern European region, here are 10  promising early-stage Polish startups to watch out for in 2020.
Nomagic
– Warsaw-based startup Nomagic, founded in 2017, has developed pick-and-place robots for warehouses, putting an end to the manually performed "bin picking" process. Their Magicloader system uses AI to identify an item from an unordered selection, pick it up and then pack it into a box. Their robots are already deployed in several warehouses across Europe and in February 2020 the startup raised €7.8 million to make order fulfillment more efficient and reliable.
Aida Diagnostics – Founded in 2019, AIDA Diagnostics is building a clinical decision support system (powered by an AI engine, medical big data sets and scientific society guidelines) to give predictions on the best treatment option for patients that require transfusion of blood components. It is estimated that AIDA will benefit hospitals with a 10% reduction in blood therapy costs yearly. The startup already raised €177K and will be entering clinical trials in 2020 at the Military Medical Institute in Warsaw.
Blinkee
– As one of Europe's fastest growing sharing services for electric scooters, Blinkee has secured its presence in over 20 Polish cities and 6 other European countries. Its e-scooters feature a range of up to 80 km, a key-less start, and two helmets, and can be rented via the app for €0.30 per minute. In 2017, 5 mopeds went out to the streets of Warsaw. Three years later, there are over 1000 e-scooters simplifying the daily transport routines of thousands of people. 
NovaKid – NovaKid, founded in 2017 by Russian entrepreneur Maxim Azarov, is an online English language school aimed at children aged 4-12 years. Online classes are made fun with enhanced with virtual reality and gamification technologies, currently serving children from 36+ countries. The special aspect of NovaKid is that they teach kids diversity by adhering to the local cultural diversity of each region, employing teachers with various ethno-cultural backgrounds. In January 2020, the team raised €1.3 million to expand the platform online.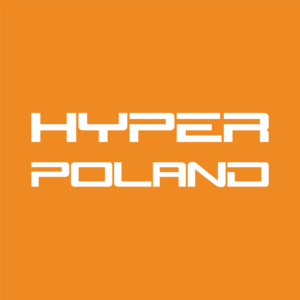 Hyper Poland – Hyper Poland, founded in 2015, is working on hyperloop-inspired solutions as an upgrade for the railway industry. Their idea is to introduce a commercial magnetic railway capable of speeds up to 300 km/h, based on magnetic levitation, linear motor and autonomous control systems. Looking to the future, this impressive technology can be transformed into a vacuum system hyperrail hitting a top speed of 600 km/h. The team raised around €4 million to date, and was a Finalist in the prestigious StartUp Europe Awards 2017. If it sounds interesting enough, they are currently equity crowdfunding on Seedrs. 
HCM Deck – HCM Deck, founded in 2016, is an employee development platform that transforms the way employees learn, share knowledge and develop their skills and competencies within the organization. Features include: onboarding, employee feedback, competency profiles, online courses, training courses, test and surveys, knowledge base, tasks etc. In 2019 the startups raised a €2.8 million investment and is now looking to further expand its client portfolio, which already includes Carlsberg, Decathlon, Allianz, Volkswagen and many more. 
Genomtec
– Founded in 2016 in Wroclaw, Genomtec is developing a smartphone-sized genetic lab, able to detect deadly pathogens, including viruses, bacteria or fungi with close to 100% accuracy. Based on their proprietary SNAAT technology, the device requires few drops of biological material to be applied to a disposable reaction card and produces a highly reliable result in less than 20 minutes. With a €2 million grant to make mobile molecular diagnostics reality, we look forward to seeing this startup hit the news this year. 
MNM Diagnostics – Poznan-based MNM Diagnostics has developed proprietary algorithmic solutions to perform cutting-edge genome analysis and provide deep understanding of the cause of your disease. They are currently offering two products, MNM Origin and MNM Onco, with a third product in the pipeline. With two seed rounds behind them and more than €700K in investment so far, MNM Diagnostics is bringing the future of personalised diagnostics closer to us. 
Talent Alpha – Talent Alpha is developing a new "Tech-Talent-as-a-Service" by matching big international enterprises, that continuously seek IT professionals, with smaller service providers particularly in Central and Eastern Europe. Their platform leverages 'Talent Science' as well as AI/machine learning to enable the selection of the best talent for a specific client's project requirement from an existing inventory of Tech Talent, on demand. Founded in September 2018, the startup raised €4.4 million in 2019 to revolutionize the global IT services sector.
Ramp – This Warsaw-based startup, founded in 2017, is building the 'Coinbase on smart contracts'. The idea is to bridge the gap between banking and blockchain via their proof of concept app, Ramp Swaps, which allows for trust-minimised, P2P swaps between fiat and crypto. In 2019, the startup raised €1 million for their fiat-to-crypto exchange platform, in a pre-seed round backed by MakerDao, Seedcamp, Fabric Ventures, and Firstminute.
By the way: If you're a corporate or investor looking for exciting startups in a specific market for a potential investment or acquisition, check out our Startup Sourcing Service!
- Advertisement -