We live in a fast-paced world. We expect everything to happen quickly and exactly as we planned. Something similar happens with companies, especially startups. And if you're a newly remote team due to Coronavirus, you might be wondering if there are any tools to help you and your colleagues get things done, faster.
However the sheer number of apps and platforms available on the market make choosing one quite complicated. A lot of aspects come into play when it comes to choosing a tool, but one of the most important features, which is normally the reason why we choose one over the other, is user experience. In this post we're going to point out 10 tools that will help you and your team be more productive and contribute to optimizing the workload.
Monday.com – Monday.com (2012) is a platform that allows teams to create and keep track of projects and workflows. The interface is dynamic which makes it easy to plan, manage and track everything that your team is working on. Add teammates, deadlines, comments and budget, amongst other features, integrations and automations. But wait, there's more: Monday.com also creates dashboards so you can get real time data of everything happening in your startup.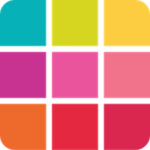 Preview App – With Instagram fast becoming the hottest platform for e-commerce, it's a good idea to have an app that focuses on it alone. PreviewApp (2016) is available for mobile and desktop, integrating everything in a user friendly app. Edit pictures, plan the feed, find the best hashtags and schedule posts. The app also offers analytics, audience insights and best times to post to make sure your photo reaches the biggest number of people organically.
dashdash – You love spreadsheets? You'll fall head over heels for dashdash (2016). It's like a good ol' spreadsheet but goes further. With a simple formula you're able to access business data and APIs, find companies and people, enrich leads and even send emails. With all of the features and integrations that it allows, any team will be able to make the most out of dashdash. 
Slack – Slack (2013) is one of those tools that makes work fun. Maybe it's because of the emoji reactions or how easy it is to add a GIF to a conversation. We like to think that these two help, but the most powerful side of this tool is how it easily connects co-workers. It makes file sharing simple and fast, let's you remind yourself or a coworker about tasks and integrate with tools like Asana and Google Calendar. It's a great tool for any team, especially a remote one. 
Fiverr – If you're a freelancer or you're looking for one, Fiverr (2010) is the place to go. The site makes it easy for freelancers to offer their services to international companies. Set up a profile, showcase your work and offer up to three different package plans. With this, the client knows the final price from the very beginning and there's no room for misunderstandings.
ClickUp – ClickUp (2017) app replaces quite a few of the others on this list, but if you're looking for a project management platform, you should definitely check it out. With ClickUp you'll be able to create to-do lists, track tasks and overall projects, create and add documents, notes and spreadsheets, and if this wasn't enough, you're also able to chat with your teammates. It's the ideal tool if you're looking to integrate everything in one place.
Dasheroo – Dasheroo (2014) is a collaborative business dashboard that simplifies data so that it's easier to understand. This tool is specifically for those data nerds that adore beautiful dashboards. Having data is very important for any business but sometimes there's too much and hard to understand, which affects the chances of growing. With Dasheroo you'll be able to rapidly see where your business stands.
Calendy – Calendy (2013) is a scheduling service that can be integrated with the main calendar apps, but also to your websites and landing pages. Users and, most importantly, potential clients that land on your site will be able to see your availability during a fixed period of time and request a first call to learn about your service.
Jamboard – This tool is a google service and therefore available for anyone that has a Google account, free or education/business. Jambord (2016) is the perfect tool for (remote) teams that need to brainstorm and don't want their doodles to get lost in paper sheets. Everything gets saved on the cloud and can be shared with other accounts, which can edit the file at the same time. This is a free app for Google users, not to be mistaken by the Jamboard (the product) which is an actual interactive (and quite pricey) board. Those who don't have a google account can Witeboard is a good alternative. 
Franz – Last but not least, Franz (2016) is the app that keeps all of your messaging and email apps in one place. You'll be able to Slack your teammates, Whatsapp your friends and exchange work emails with a potential client. It also supports other great productivity apps like Trello, Google Calendar, toggle and Zendesk, just to name a few. 
At the end of the day, tools help us organise our work load and make it a little easier, but never forget that the greatest productivity tool is an engaged team. So before you pick one of these tools to help your team work more efficiently during social distancing, hold a short meeting to brainstorm pros and cons together, and take a vote.
- Advertisement -