Norway is not only known for its stunning natural beauty (think glaciers, natural fjords and spectacular Northern Lights), but is often cited for its high standard of living, having taken the number 1 spot for best place to live in the last UN's Human Development report. 
Perhaps spurred on by it's Viking past, today's startup scene has a fighting entrepreneurial spirit. With a relatively small population, the startup scene is tight-knit, with startups benefiting from government initiatives, organisations like Oslo Business Region, hackathons and buzzing local events like Startup Extreme and Oslo Innovation Week. 
Having scanned the local ecosystem for its most promising talent, here is our top pick of Norwegian startups to keep an eye on in 2020.
Unloc – Unloc, founded in 2017, believes that it's about time we digitize keys. Unloc has developed a solution that makes sharing keys as easy as sending text messages – in just a couple of taps you can give access to the delivery person, cleaner, or someone from the household who forgot their key. Easy, safe and efficient. In Mar 2019, the startup raised over €657K in seed funding. 
Spacemaker AI – Spacemaker, founded in 2016, using the latest developments in AI and cloud technology to maximize the potential of a building site. To meet the ever-increasing requirements of modern society, its tools allow companies to ensure faster, more sustainable urban growth. In 2019, the startup raised €22.5 million Series A funding.
Otovo – Otovo, founded in 2016, is helping re
sidents make clean energy improvements to their homes, by adding solar panels on their roofs. Otovo buys back any extra energy produced by the panels, and ensures that the solar panels will generate clean energy for 25 years. Otovo won the Oslo Innovation Award 2018, and has raised more than €30 million in total, with its last round in 2019.
V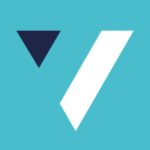 IBBIO – VIBBIO, founded in 2016, also made it to our 2019 list of Norwegian startups to watch. The Oslo-based team aims to make video creation accessible, affordable and automatic. The platform helps employees across a whole organisation become visual content creators and offers a multitude of video management solutions. The startup closed its last round of funding in November 2019, having raised around €1.7 million to date.
Ayfie – Ayfie, founded in 2016, reveals the answers to your most difficult questions by extracting valuable insights from massive amounts of text. Around 30 years of research and experience in linguistics, computational linguistics and computer science have gone into its products. The Oslo-based team raised around €9 million in 2019.
Kryptovault – Kryptovault, founded in 2017, focuses on designing, building and operating datacentres for its clients using blockchain technology. The Stavanger-based team also has an office in Lithuania, and ensures that all its facilities are green and clean, driven by hydro-, and wind-powered turbines. In 2019, the startup raised €16.5 million from BlockSeed ventures.
Boost.ai – Boost.ai, founded in 2016, has used voice recognition and biometrics to develop James, a virtual 'customer assistant' for enterprises and organisations. Driven by AI, James has expert knowledge in a range of sectors, such as banking, insurance, retail, tax, health, banking, meaning it can respond to customer enquiries quickly, efficiently and accurately. 
CHOOOSE – CHOOOSE, founded in 2017, makes it delightfully simple for everyone to address their climate footprint. It currently helps over 70 organizations via its API to connect with a curated portfolio of CO2-reducing projects, from which partners can select to integrate carbon offsetting into their products, services, and operations. In 2019, the startup raised around €3.6 million in seed funding.
Oivi – Oivi, founded in 2017, is short for 'opto-intelligent vision'. The Oslo-based startup has designed eye-screening technology for diabetics, specifically an AI-camera that automates diagnosis. The healthtech startup aims to combat the lack of screening experts, offering an accessible and affordable service for all. In 2018, the startup raised €540K pre-seed funding, followed by more than €450K in 2019.
FJONG – FJONG, founded in 2016, is transforming the world's second most polluting industry by introducing a convenient way to rent and share clothes with a subscription fee. The startup recently set the Norwegian record in crowdfunding (highest amount raised and highest female investor share), now expanding globally.
By the way: If you're a corporate or investor looking for exciting startups in a specific market for a potential investment or acquisition, check out our Startup Sourcing Service!
- Advertisement -