In the last decade, the job market has embraced many employment trends, from the importance of continuous professional learning, to the evolution of recruitment tools. With millennials on the rise, emerging technologies and the growing gig economy, the concept of traditional work is no longer the same, and consequently, HR professionals need new tools to simplify their jobs. To the rescue come 10 startups that are bringing us the future of 'Human Resources' in Europe. 
Bunch – The Berlin-based startup Bunch helps fast-growing companies build their teams. The startup asks each team member, as well as new candidates in the application process, to fill out a 5-minute online questionnaire. Then using the data provided, Bunch creates a culture profile that details the candidate's "behavioral tendencies" as well their potential fit with the company. Since its launch in September 2017, more than 1000 companies have tried Bunch.
Iziwork – This French startup, founded in 2018, offers a digital alternative to temporary employment agencies. Their worker-centric temporary staffing marketplace improves the way workers access and experience temporary work. Using artificial intelligence and an e-commerce recommendation system, the platform matches temporary workers with the mission provided by clients, in just a few clicks. The result: 95% of positions are filled in less than 4 hours. 
Payfit – This French HR startup has created a payroll and HR management software to help businesses automate processes. Founded in 2016, PayFit's software digitalizes everything from payslips, social statements, absences and expenses, to holidays and RTI submissions. Annual interviews, talent management, and career management modules, are also part of the solution. In 2019, they raised €70 million in a funding round fueling further growth.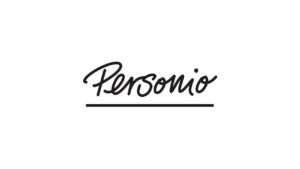 Personio – Munich-based Personio, founded in 2015, is no stranger to this list, but the startup raised €67.6 million in Series C funding in January 2020 and is now on a fast track for growth. The startup offers cloud-based HR management and recruiting solutions for SMEs and startups, which aim to digitize the entire HR lifecycle. Its product features include applicant sourcing, on/off boarding, performance tracking etc. Almost 2,000 customers in over 40 countries have already simplified their HR work with the software. 
Vault Platform – Vault Platform is a London-based startup that wants to simplify workplace misconduct reporting. The startup has built an app that lets users save and time-stamp potential evidence, like inappropriate texts, emails, or messages, directly on their devices, for safe and confidential reporting of workplace incidents. Founded in 2017, in the midst of the #MeToo movement, Vault even joins the dots between people filing a claim to reveal previously unknown patterns of misconduct. 
ClearReview – London-based Clear Review, founded in 2015, offers a cloud-based performance management platform for the workplace, which promotes frequent employee feedback and continuous employee-manager conversation. The idea is to enable organizations to move to continuous performance improvement by focusing on quality conversations, near-term goals and real-time feedback and so far, it has convinced Virgin, Abellio, Ricon and many more, that it works. 
Forecast – Forecast is a Denmark-based startup that has developed an "AI-powered" project management software, which can be used to optimize business operations, team collaboration, project reporting, etc. Backed by AI, the software can match the best person and role to the task assigned, keep projects on track and make project management more efficient. Founded in 2016, Forecast is currently used in 40+ countries worldwide. 
FunctionHR – Munich-based FunctionHR, founded in 2016, helps companies leverage the power of analytics across the entire HR value chain – from recruiting, engagement and performance, to employee exits. Their product 'HR Keyboard' enables real-time reporting with integrated data records and optimizes operative reporting cycles, and thus increases the agility of the personnel management. The winner of the 2017 Hr Innovation Award also features strategic analysis options, in particular driver analyses and predictive models. 
Headstart – Headstart, founded in 2015 in London, aims to enable clients to hire a more diverse workforce and level the playing field for all candidates. It uses machine learning to discover candidate information and check whether they have the right expertise and cultural fit, regardless of gender, age, sexual orientation or ethnic status. The process maps the company's unique culture via a questionnaire and psychometric assessment, and then matches candidates. Result: time viewing candidates reduced by 70%, and application process reduced to 15 minutes. L'oreal, BP, Vodafone and Expedia have already signed up.
HeavenHR – Berlin-headquartered HeavenHR offers an in-house developed software solution, designed to support companies in all important steps of employee management: from hiring new employees, to payroll, benefits, pension and insurance management. Launched in 2015, Allianz-backed HeavenHR has raised so far more than €16 million, and as such is well-positioned to change the world of personnel management. 
By the way: If you're a corporate or investor looking to invest or acquire exciting startups in a specific market, check out our Startup Sourcing Service!
- Advertisement -