Editor's Note: This post has been created in collaboration and with financial support from IT Smart Finance. If you're also interested in partnering with us, just reach out.
A new crowdfunding platform
IT Smart Finance (ITSF), is launching its crowdfunding investment platform called "Nibble". The innovation and technology department has been developing the platform with expertise of in-house specialists over the last few years. ITSF President & Founder, Maxim Pashchenko, is confident that the time is right to take the next step towards collective financing, giving opportunities to investors who want to be a part of the boom in the microloan sector. The company has gained more than 1 million registered users since its founding in 2014, with loans totalling more than €70 million.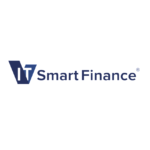 About 'IT Smart Finance'
The company IT Smart Finance, which has more than five years of experience in developing innovative products in financial technology, is experiencing a great moment due to its rapid evolution in the market, and thanks to the use of Big Data analysis in today's digital finance environment. The ITSF team's expertise has been a cornerstone for the creation of Nibble, a product that will be a simple, fast, and secure platform for investors. 
"At ITSF, we have the best IT specialists in the market, and our focus has always been to work efficiently with solid knowledge for the development of high-quality products and services", says Maxim Pashchenko.
International expansion
Currently, ITSF has issued more than 500,000 loans, and has more than 250 people employed worldwide among all the companies in the corporate group. The company aims to consolidate as one of the leaders in the alternative-lending scenario in Spain–and soon, LATAM–always through its micro-lending platform Joy Money.
"ITSF has a proven track record throughout the Eurasian market, and we are now working to consolidate our position in Spain. Regarding Latin-America, we plan to start our internationalization project in 2020, as it is an up-and-coming market that is continuously growing in this sector, it's ideal for our services", Assures Ivan Sharafiev, Chief Global Business at ITSF, who is in charge of the company's international expansion.
Introducing 'Nibble'
Nibble's approach will be to invest in P2P loans through the previously mentioned microlender 'Joy Money' – the flagship product of the ITSF group. It is one of the few services that offers a "Buyback" modality and is positioning itself as one of the safest ways to invest. That means that if a borrower misses their payment, the platform will return your money, including interest earned for the time you kept the loan.
One of the most important features to mention is that Nibble offers a return on investment of up to 12%, surpassing the average profitability of the collective financing industry, while always taking into account the conditions of each investment. These can also be profitable in a short period of 30 days.
The minimum investment value is €10, which in turn offers a high return, allowing the interests to have an immediate effect, and thus acquiring an attractive capital. The platform also has an auto-investment tool, allowing trading in P2P through Nibble to be fast and straightforward. This way, it will enable users to stay confident about reinvesting their capital each time the funds become available in their account.
This is a golden opportunity for all investors, who will be able to generate attractive, frequent, and passive income as well as be part of a business model which is undergoing aggressive growth.
You can follow Nibble on: