Ireland's startup scene has been booming in the last few years. Aside from the excellent work-life balance (rolling hills, scenic walks and Guinness included), the Emerald Isle boasts early stage investment available from the Irish Government's agency 'Enterprise Ireland' and a steadily growing venture capital firm and angel investor community. The capital Dublin is already home to over 2200 startups for a reason, with the city being ranked in the top 10 of the European Digital City Index, coming up 1st for mentoring and 2nd for entrepreneurial culture, as well as being a base for 80% of the world's global tech companies such as Google, Facebook, LinkedIn, AirBnb, Eventbrite, Twitter and Amazon. Looking to the future, Ireland was named the fastest growing economy in the EU for the 5th consecutive year and with Brexit on the horizon, it might just become the next destination for more than a few ambitious founders. 
With all this in mind, it's no surprise that the startups here are thriving. Here are a few of the brightest Irish jewels that you might be hearing more about in 2020.
Vela Games, founded in 2017, is an independent development studio, creating engaging and cooperative games that put players first. Based in Dublin, the team of industry veterans is on a mission to reinvent multiplayer games with co-operative experiences, explaining that the traditional win-lose structure breeds stress. Vela Games has raised €3.4 million in seed funding and continues to build its first title.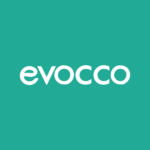 Evocco, founded in 2017, is on a mission to help shoppers find the most nutritious food for the lowest environmental impact. Users easily take a picture of their receipt via the app to track progress, getting tips on how to match user beliefs with what they buy. Founder Hugh Weldon has even been named a Young Champion by the UN Environment Programme.
UtilityAR, founded in 2017, offers technicians and engineers AR glasses that show real-time information as they work, speeding up complex tasks and allowing remote assistance. The Dublin-based team raised €600K in 2019 and already has major clients like Bausch+Lomb. With the energy and utility sector expected to spend €13.6 billion annually by 2020 on AR tech, Utility AR is well-positioned for growth. 
Sweepr, founded in 2018, provides a platform that helps even the tech averse take care of the technology in their home, such as diagnosing problems, providing tech support and connecting devices. This year in 2019 the startup has this raised over €8 million in funding, which it will use in 2020 to expand its team to 75 people and scale up in Europe and the US.
Popertee, founded in 2016, is an intelligent data-driven platform that allows brands to discover physical brick-and-mortar spaces for their experiential marketing campaigns, as well as tracking campaign success. The Dublin-based team already has investment from substantial players like Enterprise Ireland, Telefonic and EIF, has won contests like the Wayra UK pitch contest and has already collected some major clients like Facebook, Coca Cola, Samsung and Volvo. 
Tines, founded in 2018, is a security automation platform for high-demand security teams, simplifying the most complex workflows. In 2019 they raised over €13 million from players like Blossom Capital, Accel Partners and Index Ventures, with funding of around €3 million and €10 million closing within weeks of one another. Having been named a startup to watch by BusinessandFinance.com, the Dublin-based startup is in the process of expanding its team for 2020. 
Parkio, founded in 2017, is the 1st EU-wide parking marketplace, with over 11,000 spaces currently available. Users can find parking spaces almost instantly via the platform, or sell their under-used parking spot. The startup has won awards like the Best Smart Cities Solution in Brussels and the Lisbon Challenge 2017, and last year secured investment from bodies like the Portugese Government startup agency. 
AID:Tech, founded in 2016, aims to cut through the blockchain hype to improve people's lives. By enabling aid, welfare, remittances, donations and healthcare to be digitised and delivered through blockchain, governments and corporates can increase transparency and reduce fraud. Having already raised €1 million, AID:Tech has made developments in the last year such as releasing an app with the Red Cross, won awards and snapped up major clients such as the UN.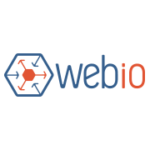 Webio, founded in 2016, offers businesses an AI-driven customer engagement technology platform. Webio aims to revolutionise and facilitate customer service communications by enabling customers to communicate with companies via apps and voice interfaces like WhatsApp, SMS, Messenger, Amazon Alexa and Google Home. The startup was selected this year for the EIT Digital Accelerator, as well as being chosen for other recognitions at the Credit & Collections Technology Awards.
Manna Aero, founded in 2018, drone delivery Service "in a box" for dark kitchens and restaurant chains. Its aviation-grade drones fly at 80 km/h and provide a guaranteed 3 min delivery time. In the last year, the startup has been featured in Forbes, their CEO has spoken at Web Summit, and raised €4.7 million, and in early 2020 will launch its first food-delivery drone services in Ireland next month with the fast food delivery service Flipdish.
By the way: If you're a corporate or investor looking for exciting startups in a specific market for a potential investment or acquisition, check out our Startup Sourcing Service!
- Advertisement -