France's startup scene is on the rise. The mix of international talent, government initiatives and entrepreneurial spirit is showing great results. Investments in French startups is also growing, with Dealroom reporting a whopping €4.3 billion in venture capital funding raised in 2019 and no signs of stopping. In September, 2019 president Emmanuel Macron announced a new €5 billion public-private investment fund, aimed at helping companies to scale up. The way things are going France might quickly become the European's startup Mecca. In light of all the attention it's getting, here are 10 French startups to keep an eye on in 2020.
Georges – Founded in 2016, this Lyon-based startup has developed AI-powered accounting software for freelancers and professionals. By connecting to people's professional bank accounts, Georges automatically tags revenue and expenses to calculate annual revenue, VAT, etc. And that's not all. Once it's all checked, Georges generates paperwork and sends it to tax authorities. Too good to be true? Ask their 10,000 customers and counting. In 2019, they raised over €10 million and announced a merger with its main competitor, the BNC Express software, to further consolidate their position in the market.
Leavy – When Aziza Chaouachi was a student, she would rent her home on Airbnb to finance the cost of travel tickets. This gave her the idea for a travel app that rewards members in cash or travel credit by renting out their home while being away. It has since snowballed into a network of +65,000 millennials preparing apartments and hosting guests. The Paris-based startup bills itself as a "travel community and marketplace," and differentiates itself by giving Leavy members cash upfront when they make their space available prior to travelling. Leavy was founded in 2018, and in 2019 the team raised €12.7 million, a record for travel tech seed rounds.
Lunchr – Lunchr is changing the concept of lunch break, one card at a time. Founded in 2017 by Loïc Soubeyrand and Charles Taylor, Lunchr is set on a mission to digitize office lunch breaks with its employee credit card and a mobile app that allows employees to pay for their required meal. An alternative to paper vouchers, the card offers employees visibility into their voucher balance, and usage and purchases. Additionally, employees can also benefit from various discounts. Redbull, Spotify, Payfit and Qonto are already supplying their employees with Lunchr.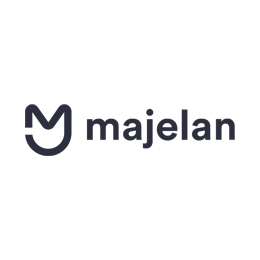 Majelan – Fast-growing Majelan is a premium podcast platform, where users can search for podcasts, download and listen to episodes. Launched in 2019 across 50 countries, Majelan's library consists of 280 000 audio series, or 13 million episodes, in 15 languages. It aspires to attract a wide range of audiences – from children to teenagers and families — with a variety of topics, including entertainment, arts, sports, politics, comedy and many more. With €4 million raised in 2018, and a subsequent €6 million raised in 2019, Majelan is well-positioned to disrupt the podcast industry. 
Meero –  Meero, founded in 2016, is an on-demand photography platform, providing access to professional quality photo and video footage, delivered in less than 24 hours at affordable prices, as well as online editing and production tools for photographers. The startup is planning to expand its product portfolio by offering masterclasses, meetups and documentaries for their photographers, and a dedicated magazine. In June 2019, the startup raised €230 million in Series C funding, setting a new record for French tech, and reaching a unicorn status only 3 years after its creation. 
Kayrros – Kayrros, founded in 2016, is an advanced data analytics company with a primary focus on the energy sector. The company's products combine machine learning, satellite imagery, natural language processing, Internet of Things and advanced mathematics with petroleum and financial engineering, to help global energy market players make better investment decisions. In 2018, Kayrros raised €24 million, and in 2019 received an H2020 grant, bringing its total raised to over €30 million, which it will use to bring greater transparency to energy markets worldwide.
Luko – Luko, founded in 2016, is an insurance tech startup that's using sensors, data, and machine learning technology to protect your home and prevent incidents. With sensors placed on the property's front door, water supply pipe and electric meter, machine learning can analyze data from these three sources to help prevent floods, fires and burglary. One step further, if an incident occurs, users can make a claim via chat, over the phone or with a video call using the mobile app. In 2019, Luko raised €20 million in Series A funding, bringing its total raised to €22 million.
Proprioo – Paris-based proptech startup Proprioo, founded in 2016, is an online real estate agency, offering a variety of services to its clients: photography sessions, drafting listings, listing distribution on multiple channels, and an agent to guide them through the sale. But, its main selling point is a fixed commission at 1.99% of the sale price, as compared to the national average of around 5%. In 2019, the three-year-old startup raised a €20 million Series B funding to expand its reach beyond Paris.
Shine – Founded in 2017, Shine is a fintech startup that offers a multitasking solution platform, combining online banking with contract and invoice management for the freelance workforce. With shine, it has been easier for freelancers to register a company, calculate taxes, keep track of clients and even invoice them. Shine is a breath of fresh air for freelancers in France, and with over €10 million in their pocket, they will soon make it easy for all freelancers out there.
Kard – Dubbed as the mobile banking alternative for the new generation, Kard is a challenger bank with a specific focus on Generation Z. Teens can now have their own bank account, IBAN number and Mastercard debit card, see transactions and send and receive money in real-time via an app, like other electronic wallet applications. Founded in 2018, the startup was quick in raising funds, around €3 million after only one year of operations, taking French teens by storm.
By the way: If you're a corporate or investor looking for exciting startups in a specific market for a potential investment or acquisition, check out our Startup Sourcing Service!
- Advertisement -