The Global Startup Awards, the largest independent entrepreneurial ecosystem competition in the world (founded by a Danish-Hungarian group) has just announced its global winners of 2019. 
Winners were announced at their flagship event, the Global Grand Finale Days, which acts as a wrap-up of the year. The event has been gathering some of the most important startup ecosystem players, including top investors, startups, corporates, and government representatives selected by the competition from the 40 participating countries of the Nordics, Central-Eastern Europe, South-East Asia and Southern Africa. 
The Awards Ceremony and the invite-only Global Ecosystem Summit, organized by Cathay Group and Sinofaith IP Group, took place in the impressive venue of Meixi Lake Hotel, in the city of Changsha in China, sponsored by The Science and Technology City of Yuelu Mountain National University. The event gathered the regional winners of the 2017 and 2018 seasons, some specifically selected companies and the technology/innovation scene of the hosting city, to discuss market and scaling perspectives between regions and continents, followed by pre-planned matchmaking sessions. 
Best Newcomer
EVA – Extended Visual Assistant (Central European Startup Awards, Hungary)
EVA is a voice controlled eyewear for the visually impaired. EVA's Artificial Intelligence recognises objects, texts, signs and verbally describes what it sees. EVA is a pair of camera-equipped, talking 'smart glasses', making Augmented Reality for the ears. They began their journey when one of the founders nearly lost his eyesight as a result of a terrible disease, and have grown their way from idea to pioneers of equal chance for the blind and visually impaired.
Best Coworking Space

Aspace Philippines (ASEAN RiceBowl Startup Awards, the Philippines)
ASPACE is an 'award-winning', pioneering brand for coworking in the Philippines, being one of the largest operators across the country and boasting a "people first" experience. The Financial Times ranked them in 2018 as #1 of the fastest growing brands in the Philippines, and #53 across Asia Pacific. Their approach is to nurture connections and communities, host thousands of events, as well as manage 000s of square meters of workspace, meeting rooms, event venues (including an art gallery and screening lounge). Their diverse brands include event formats (Startup Grind, Geeks on a Beach, Angelhack…), plus creative hubs and fringe warehouse locations. An investor in people (with a ratio cap on executive salaries, shares for employees, unlimited leave and hiring diversity), they focus only on where we can go together, never on who to copy next. 
Best Acceleration/Incubation Programme
AIS The Startup (ASEAN RiceBowl Startup Awards, Thailand)
Advanced Info Service PLC. (AIS) is the leading telecom and digital business provider in Thailand, and also is recognized as the first corporate supporting the local startup ecosystem. In 2011, AIS brought the first startup-related event to Thailand: the AIS Startup Weekend, resulting in growth for the local digital economy. Beyond events, in 2012, AIS The StartUp was declared as the first permanent corporate unit in Thailand responsible for connecting startup businesses with corporates. In 2017, their AIS Design Center was opened, offering a library for free reading, co-working area, AIS Playground for open APIs, startup showcase area, workshop room, photo studio, and meeting rooms. Furthermore, following the AR/VR trend, in 2018 AIS The StartUp announced an AR/VR subdivision. Over the last 6 yrs, AIS The StartUp has engaged with +8000 players, holds a portfolio of startups that create an economic impact for Thailand of +€26 million a year and as a Singtel Group alliance, has customer base of +700 million subscribers across the world, allowing their portfolio to gain larger customer access to scale their businesses.
Global #Futureshaper by Cathay – Startups
Cellink (Nordic Startup Awards, Sweden)
Cellink is the first bioink company in the world and their vision is to change the world of medicine. They have developed a technology that allows researchers and scientists to bioprint human organs and tissue that can be used for development of new cosmetic and pharmaceutical products. This means that they can reduce the use of animals in research, save the healthcare system millions of dollars, and make a great impact on the medical industry to revolutionize how we develop medical products.
Founder of the Year
Sok Sopheakmonkol (ASEAN RiceBowl Startup Awards, Cambodia)
Sopheakmonkol is the co-founder and CEO of Codingate, and has been recognised by the Cambodian Young Entrepreneur Smart Technology Award 2016, Forbes 30 under 30 Asia 2017, ASEAN Best Founder of Year 2017, and ASEAN-India Young Leader of Year 2018. His company started in 2013 as a project where engineers got together to develop technical solutions, not for money but in exchange for laptops. With the success of the initial project, Codingate was established with the mission to continue to help young talented students gain employment. So far, Codeingate has provided services for 50 clients across sectors including hospitality, education, and NGOs. His dream is to initiate change toward modernizing the educational system of Cambodia, developing new methods of learning through hands-on experience where young people develop passion, and find inspiration in becoming tech leaders.
Global #Futureshaper by Cathay – Ecosystem Players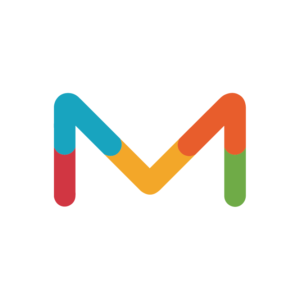 Malaysian Global Innovation and Creativity Center – MaGIC (ASEAN RiceBowl Startup Awards, Malaysia)
MaGIC enables and supports the sustainable growth of entrepreneurship in Malaysia with the goal to drive sustainable entrepreneurship ecosystem development through innovation and creativity by creating value and new economic drive for Malaysia. They help entrepreneurs at every stage of
their journey by collaborating with other government agencies, industries and stakeholders. To build their nation's innovation and creativity skills as well as grow talent, they offer dynamic programmes and capacity-building initiatives. MaGIC also positions Malaysia
as a gateway into ASEAN for entrepreneurs to expand their business and reach. Social entrepreneurship is a key focus for us too as they aim to drive the movement forward through community engagement, capability development and social impact measurement initiatives.
Investor of the Year
Hampus Jakobsson (Nordic Startup Awards, Sweden)
Hampus Jakobsson is a climate investor. He co-founded The Astonishing Tribe (acquired by Blackberry in 2010 for €134 million). He has angel invested in 80+ companies, and was venture partner at Blueyard Capital.
Startup of the Year
Turbine (Central European Startup Awards, Hungary)
Turbine consists of a team of AI developers, medical doctors and bio-informaticians who have spent 10 years researching the technology at Semmelweis University. They have built an artificial intelligence that models how cancer works on the molecular level, and tests millions of potential drugs on it each day. This way, they can speed up cancer research and get new drugs to patients years faster than pharma's current solutions. Turbine also featured on our list of 10 Hungarian startups to look out for in 2019.
- Advertisement -