Slowly but steadily, Utrecht is positioning itself on the Dutch startup map. Top-notch universities, initiatives like UtrechtInc and StartupUtrecht, and the well-known Dutch entrepreneurial spirit, all contribute to Utrecht's lively startup scene. Here are 10 startups to keep an eye on in 2020 and beyond.
Blendle – Dubbed as the iTunes of journalism, Blendle is backed by The New York Times and Axel Springer, and allows readers premium stories one-by-one, instead of requiring a subscription for each publisher. Founded in 2014, the online kiosk for newspapers and magazines sells articles from most Dutch and German publishers, but also offers international magazines. In July 2019, Blendle changed its model to premium subscriptions in an effort to make journalism accessible and meaningful to a digital generation.
Clocktimizer – Clocktimizer, founded in 2014, is providing intelligent time-keeping and time-planning technology for the legal sector. Its software solution analyses the time-tracking data of law firms, making the fee structure entirely transparent and helping the law firm to identify its most profitable practice areas. Clocktimizer works with many of the world's largest law firms, including Clifford Chance, Hogan Lovells, Greenberg Traurig and more.
Goboony – Goboony, or the 'Snappcar for RV's' is an online camper and motorhome rental platform, running under the motto 'Share the freedom'. The platform, founded in 2015, lets users rent motorhomes from private individuals and get acquainted with this special lifestyle in an accessible way. Rental options are plentiful and in a variety of countries, and with over 1,700 vehicles on the platform, the startup has already sent more than 15,000 people on holiday.
Mini Brew – If you ever considered brewing beer at home, now there is a way. With Mini Brew, you get a fully automatic beer brewing machine, coupled with a smartphone app that will guide you at every step of the brewing process. Founded in 2015, the startup sees itself as a platform to create your own local fresh craft beers at home, as well as brew fresh local craft beer, anytime, anywhere. They have raised €7.5 million so far to bring the Beervolution across the world. Cheers!
MRI Guidance – Spin-off company of the UMC Utrecht, MRIguidance is developing the medical imaging technique BoneMRI. BoneMRI enables simultaneously visualizing bone and soft tissue without the use of harmful radiation. The software solution is envisioned to create three-dimensional (3D) CT-like images of human bone in a single imaging exam. Founded in 2016, the company received a seed investment amounting to €1.5 million from health-tech investor Health Innovations, to translate this revolutionary discovery for the benefit of the patient.
Objectiv – Objectiv is a SaaS-based, AI-driven decision support solution designed to help product teams shorten their time from ideation to release. It uses AI and data mining to uncover metrics that help drive a product's success and thus help product managers by automatically providing suggestions for what to build next to hit their goals. Founded in 2017, Objectiv is backed by Fly Ventures and LocalGlobe, and customers have already reported success using the product.
Sensorfact – Founded in 2016 and backed by InnoEnergy, Sensorfact has developed an energy management software for the manufacturing industry, helping businesses understand their energy consumption and the potential to make savings. The non-invasive, wireless, energy-harvesting sensors coupled with 4G-enabled bridges give insights and advise clients how to make a difference. Sensorfact has already helped McDonald's, Heineken and Schiphol Amsterdam Airport use 10% less energy.
Sustainer Homes – Believing that independence and sustainability define the homes of tomorrow, Sustainer Homes have developed the world's first completely off-grid, sustainable, modular, and customisable homes from used shipping containers. The mobile house of 30 square metres is restored with eco-friendly materials, powered by renewable energy and can be installed on site in one to two days. Sounds like your dream house? Then move to the Netherlands, as Sustainer Homes, founded in 2015, is currently available in this country.
Synerkine Pharma – Synerkine Pharma focuses on developing novel fusion proteins for the treatment of inflammatory, neuropathic and osteoarthritic pain. This spin-off from the University Medical Center Utrecht (UMCU) was founded in 2018 by Hans Preusting, to further accelerate the use of drugs that mimic endogenous immune molecules to treat pain. In March 2019 the startup raised €3.3 million Series A to take chronic pain treatment to another level.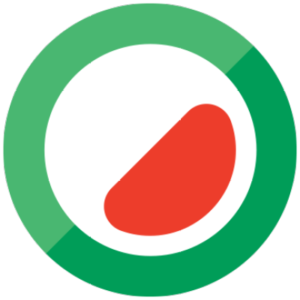 Watermelon – Watermelon, founded in 2016, is providing a user-friendly chatbot management platform, which enables anyone to build their own chatbot in a few easy steps. And connect with their customers 24/7 on website(s), on social media channels like Facebook and Twitter, and through messaging apps like iMessage, Viber, WhatsApp, and Telegram.The startup, founded in 2016, has raised so far €2.5 million to bring to life the conversation of the future.
- Advertisement -