The Spanish capital has experienced growth in the number of startups, investments, and success stories, making it one of the most popular startup destinations in Europe. Here are 10 startups that are taking advantage of the city's innovative flair and will be likely making the headlines in 2020.
Bipi – Bipi or the rent-a-car revolution in Spain started in 2017 when Llollo Mobility, the leading mobility company for travellers in Spain, launched a car subscription service. This enabled customers to lease cars by the day, month or longer term, as a lower-cost alternative to buying your own car. Bipi has been financially supported with €9 million to completely change the car ownership concept and bring to life this new form of mobility. We even included Bipi in ou
Bnext – Bnext is Spain's first mobile neobank and as such, it delivers all the functionalities of an account in a traditional entity. What it is mostly famous for is its Marketplace, where financial products from third-party companies are offered, such as insurance, loans, mortgages. Three years after its launch in 2016, the startup closed the largest Series A financing round in the Spanish fintech sector to date, raising over €22 million with plans to expand across Latin America. 
Housell – Housell is changing the way we sell our homes through their digital real estate platform. Through its platform, the startup provides buyers and sellers with a new way to improve and streamline their buying and selling process, including an alternative intermediation service in exchange for a fixed rate. One year after its establishment in 2017, Housell sold a thousand homes and raised a €12 million venture round from Axel Springer and Cerberus Capital Management. 
Movo – Movo, founded in 2017, is a micro-mobility startup offering last-mile mobility via rentable e-mopeds and e-scooters, via its Movo app. Their goal is the same as that of every e-scooter startup: to help people get around in a more sustainable and efficient way. The company currently operates in five countries, but with the fresh capital of €20 million Series A funding in April 2019, the number of countries is set to expand.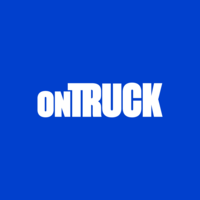 OnTruck – OnTruck has developed an on-demand logistics platform that connects businesses with road freight carriers and also optimizes trucks fill rates by pooling shipments. Key features include a shipper platform for end-to-end management of all shipments, driver app and an internal management dashboard. Set on a mission to to 'digitize' the freight market, OnTruck was founded in 2016 and has so far raised €37 million from renowned investors. Among its clients are large multinationals such as Procter & Gamble and Decathlon. 
Playtomic – On a mission to promote sports activity, Playtomic (founded in 2017) is a booking app for paddle, football and tennis courts. The idea is to enable people to practice sports in a more convenient way, reserving a sports facility in just three clicks on the app. At the same time, it keeps sports centres busy and helps improve efficiency in the management of their facilities. Besides booking, Playtomic can be also used to find other players with similar skill levels and to join a social sports community. 
Medicsen – The winner of the pitch competition at the EU-Startups Summit 2018 is developing an app for predicting the needs of diabetics, accompanied by an AI-driven device for administering insulin. The app predicts future glucose values and provides personalized recommendations for meals, insulin doses and exercise, while the second part of the solution is a portable needle-free syringe: the 'smart patch', currently in development phase. With the number of diabetes patients increasing alarmingly, Medicsen (founded in 2015) is set to simplify its treatment and improve people's lives. 
Pulpomatic – Pulpomatic (founded in 2016) is a vehicle asset management platform for optimizing fleet operations. The SaaS product is offered in Spain, Mexico and Columbia and promises to reduce costs by around 20% and time by around 50% for management tasks, bringing your fleet to an optimized level. Features included are vehicle, driver and fuel management, maintenance and suppliers, vehicle inspections, GPS tracking, etc. DHL, Avon, Telefonica and Zeiss have already signed up as clients. 
RatedPower – RatedPower (founded in 2017) offers 'pvDesign', the first cloud-based global SaaS that optimizes and shortens the design and engineering process of PV plants. Benefits include time reduction from two-three weeks to five minutes, and error reduction from 10% down to 3.5%. 'pvDesign' has a track record of 1000+ GW optimized in 90+ countries. In June 2019, the startup received a €1.6 million grant from Horizon 2020 to revolutionize engineering. 
Sheetgo– Sheetgo (founded in 2016) is all about helping people/companies to automate their workflows. How? Through a cloud-based software that enables people to create, edit, coordinate, collaborate and do much more with spreadsheets. Once linked, users can import data from other spreadsheets with 1 click or automatically hourly, daily, weekly or monthly. Sheetgo offers ready-made templates for topics such as education marketing, operations, HR, sales, finance, Major players like Delta, Gartner, Quantum Spatial, Rated Power and many others are already using them. 
By the way: If you're a corporate or investor looking for exciting startups in a specific sector, to invest in or acquire, check out our Startup Sourcing Service!
- Advertisement -