It's that time of the year again when we are on the hunt for the perfect Christmas gift! This year, why not go for eco-friendly and sustainable gifts? There are plenty of thoughtful, yet planet-friendly gifts produced by startups in Europe. Here are 10 recommendations:
Goodio: Nothing says holiday like chocolates! Goodio, a Finnish startup founded in 2015, produces chocolates that are minimally processed, keeping the ingredients as close to their natural state as possible.  The cacao beans originate from organic, non-GMO farms in Peru, Ecuador, and the Congo. Other ingredients such as wild blueberries, sea buckthorn, mint and cranberries are locally produced in Finland. To sweeten the bars, Goodio uses Indonesian and Sri Lankan coconut palm sugar which has a low Glycemic Index. The ingredients undergo stone-grinding for 3 days to achieve its smooth, velvety structure. The chocolates are then packaged in biodegradable wrappers. Goodio's entire process is transparent, fair and sustainable and results in Nordic-inspired flavors in a chocolate brand for global consumers.
Lucy and Yak: If you are looking for comfortable clothes as gifts for the holiday season, look no further than Lucy and Yak. Known for their dungarees, Lucy and Yak manufacture clothes from fabrics are ethically sourced with all packages sent out containing only items that are either biodegradable, re-usable, recycled and, of course, wearable. The clothes they produced are soft, cosy and colourful and have mass appeal. Aside from clothing, they also have a "zero waste living" line of products that feature organic, reusable packaging materials and bags. Their products are produced in their factory in Northern India and the headquarters are in the UK. Founded in 2017, Lucy and Yak is committed to giving their employees, in all locations, salaries above the living wage as well good working conditions (in India, their factory is air conditioned and well-maintained).
Little Sun: Little Sun's iconic high-quality portable solar lamp is a great introduction to personal solar-powered light. It's great for camping, festivals, the beach, or for brightening the home, garden, or balcony. This is also a wonderful gift for kids and young adults as it doubles as a nightlight or for use during playtime. What a cool way to teach them about sustainable living! The lamp features a dimmer so you can easily adjust the brightness of the lamp to what you need. 5 hours of charging in the sun produces more than 50 hours of light at the dimmest setting or 4 hours at the brightest setting.
The lamp was designed in 2012, by artist Olafur Eliasson and engineer Frederik Ottesen at London's Tate Modern. Each purchase of a Little Sun via its online store, the company delivers one to someone living off-the-grid at a much lower, locally affordable price. Little Sun's social business brings clean, reliable, affordable energy to the 1.1 billion people in the world living without electricity while raising awareness for energy access and climate action worldwide. Since 2017, Little Sun Foundation was founded as an extension to the social business. The Foundation brings light to those beyond the reach of Little Sun's entrepreneurial distribution channels, especially school children, refugees and people affected by natural disasters.
Fairphone: Gadgets and mobile devices are always on everyone's holiday wish list. If you want to fulfil someone's wish to own a mobile phone, why not go for a mobile phone with materials sourced the "fair" way? Fairphone is a social enterprise founded in 2010 in the Netherlands, which manufactures mobile phones with electronic materials that are "conflict-free" and sourced from "fair trade". Fairphone's mobile phones are designed for longevity, easy repair, and modular upgrades. The phone's hardware is designed to last as long as possible, and to provide the support to keep its software up to date. The longer you can keep your phone, the smaller its environmental footprint. The components are also reusable/recyclable, with the goal of reducing electronic waste. To date Fairphone has received over $40.7 million in financing from various sources including Dutch Good Growth Fund and ABN Amro Fund.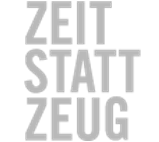 Zeit Statt Zeug: What can be more sustainable than giving the gift of time? Zeit Statt Zeug is an online platform created by creative agency Scholz & Volkmer. Launched in 2012, the platform is structured like an ordinary web shop. But instead of the usual products, users will find alternative and completely free, gifts of time. The presents can simply be selected online and given away with a personal message as an e-card. Examples of "gifts of time" include "Fresh Forest Air Rather than Perfume" for time spending with someone walking through a forest or a trail. Another example is "Neck Massage Rather than of a Scarf" and "Repair Rather Than Replace" for an offer to repair an item for someone. The online platform is available in German, English, French, Spanish, Polish and Czech.
Click and Grow: Treat your loved ones to a beautiful, self-growing indoor gardens that can also serve as center-pieces in their homes. Click and Grow's indoor, smart gardens are fully automated and allows even busy people to have that greenery as well as provide a constant and sustainable supply of herbs, vegetables and flowers. They are a great way to keep kids occupied and at the same time also encourage them to grow their own food. This Estonian startup produces indoor gardens in various sizes, from starter size to garden towers.
Upcircle: Skincare products made from reused, repurposed and reloved leftover natural ingredients – this is what Upcircle is offering. Upcircle's ingredients include used coffee grounds and brewed chai tea spices in their line of cleansers, exfoliants and face serums. Founded in 2015 and based in London, Upcircle developed its coffee-based scrub (from cafetière coffee grounds that are discarded every morning) that same year and tested it during the London Coffee Festival in April 2016. The product became a hit and they went on to produce their other skin care lines. All their products are made from organic, cruelty-free, sustainable, repurposed, ocean-friendly, palm-free materials. The packaging is 100% recyclable.
Lily Charmed: Jewellery is synonymous with special occasions and are always safe bets for gift-giving. Lily Charmed creates unique sterling silver charm jewellery including necklaces, bracelets, earrings and rings plus a range of men's gifts and engravable jewellery, all designed in the UK. The pieces come in a range of traditional and stylish designs at affordable prices and are presented in a quality gift box with a care card and polishing cloth to help keep the jewellery in perfect condition. All charms are made with recycled silver and are cast in Bali by a co-operative with each worker getting a profit share. This startup was launched in 2011 and remains to be a family run business even after it opened a flagship store in China in 2018 and launched a trade website this year.
KIND2: Solid shampoo, anyone? Imagine the amount of plastic that would be eliminated if you use solid shampoo bars instead of liquid, bottled ones! KIND2 is doing just that – reinventing hair care to be plastic free, soap free and cruelty free. Founded in the UK in 2018, KIND2 produces high performing solid shampoo and conditioner with formulas that are vegan and free from plastic, soap, sulphates, silicones and parabens. Instead, they're full of active plant based extracts to gently treat specific hair needs. The solid shampoos are packaged in recycled cardboard and in terms of value for money, each solid shampoo will be good for 60 to 80 washes,  or 2 to 3 times as long as a 250-ml bottle of shampoo.
soulbottles: Anything to minimize those ubiquitous plastic water bottles, would be good for the environment, right? What about glass bottles with beautiful and colorful prints that are fair, climate neutral, pollutant and plastic free? Soulbottles is a startup based in Berlin that had its origins from two students who are used to drinking tap water on old and used wine and vodka bottles. They started producing in small batches in 2011 after learning how to print designs onto glass. By 2013, they have secured angel investment and launched a successful crowdfunding campaign to produce their first machine-produced bottles. Today they have a wide range of soulbottles that bear beautiful designs, can be engraved for personalisation and comes in both glass and steel. For each soulbottle sold, €1 is given to drinking water projects. The bottles are produced fair to both employees and producers.
- Advertisement -